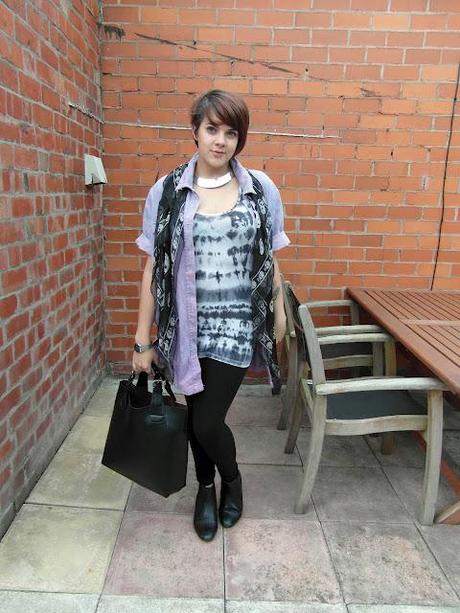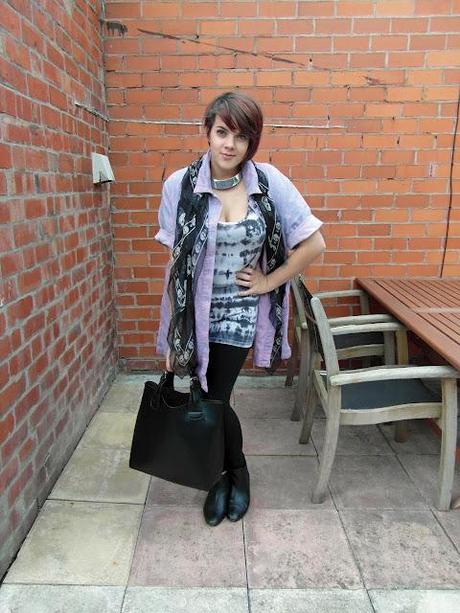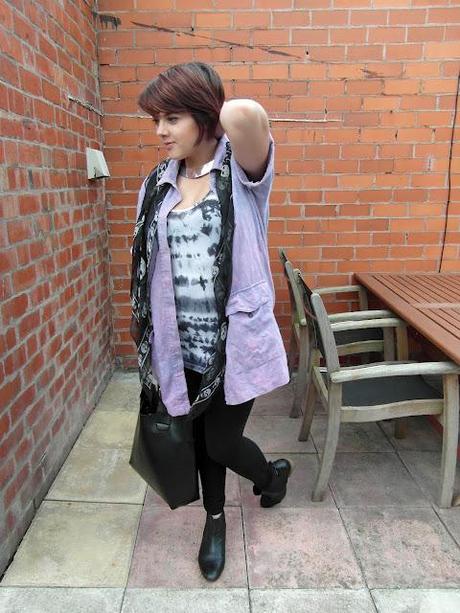 Top - PrimarkLeggings - H&MBoots - ASOSShirt/Jacket - Veronica FeverBag - EBayScarf - Alexander McQueenNecklace - EbayCasio Watch - Camden 
Hey everyone so what do you think to my new shirt that arrived this week? You can't see it on the images but it has small embroidered flowers on. This really isn't something i would usually buy but I'm trying to add color and new statement pieces to my wardrobe. I'm still really undecided as to whether i like the shirt, I'm not sure if its the length I'm unhappy about or just the general fit. These were a few photos of me experimenting with an outfit i thought it would look quite good with. Let me know what you think :)
thanks for readingLeigh <3.