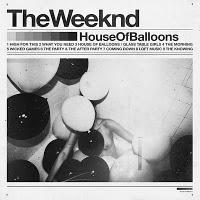 In my opinion, many of the most talented artists have yet to hit mainstream. Most, unfortunately, never will. Lucky for me, RnB singer Drake brought attention to a young artist who goes by, The Weeknd. This Canada-born singer is a hidden gem and I can't wait for you to learn more about him! 
The Weeknd was first heard of in 2010; but no one knew his true identity. His real name is Abel Tesfaye and he is twenty-one years young. So far, he has released a mixtape trilogy, including; House of Balloons, Thursday, and Echoes of Silence (due out at the end of this year). A song titled, "High For This," was chosen to use for promo for the final season of HBO's hit show, Entourage. More of his recent credits include remixes for Florence & The Machine and pop queen, Lady Gaga.
Upon first hearing his music, you may be quick to judge it as 'trippy' or weird. I urge you to dig deeper. His songs do tend to capture and take your mind on a journey to the unknown; but don't worry, you'll enjoy the ride. When you listen more, and take a hard listen to his actual lyrics, you will be surprised. His work has been receiving AMAZING reviews and has been noted by many as having the best debuts of 2010. Now, I'm going to tell you why.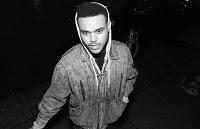 Any producer, sound engineer, etcetera, would unanimously agree that his work is, from a technical standpoint, nearly perfectly put together. The production is amazing and I must go as far to say as I feel his work is BRILLIANT! On the flip side, his lyrics are testy, dangerous, and bold; and that's exactly what makes them intriguing. He sings a lot of sex and drugs – nothing abnormal from the everyday pop star. It's the level he brings it to that has people talking. Personally, I love it.
His lyrics are raw and real. You get a true sense of this in the song, "Loft Music." The lyrics are authentic and vulgar; qualities I don't mind in my music. The way he sings this song makes you feel a little dirty, especially if you know the lyrics. I find this to be the most appealing aspect of him and his work. Everyone feels and thinks in the ways he creates his music; he is just one of the rare few strong enough to express it to the world. Another case is his song, "Life Of The Party." This is one of my favorite songs by him because I find the beat so interesting. I really get into this one – and then I read the lyrics. I'll just say that they aren't for young children. But, at the end of the day, his provocativeness makes me appreciate him even more.

I dare you to listen; you will get hooked. It's ok, I won't tell anyone! 
Check out more of his music on his YouTube page here.
(Photo resourses: http://consequenceofsound.net/2011/05/check-out-the-weeknd-rolling-stone/ & http://blogs.villagevoice.com/music/2011/03/the_weeknd_frank_ocean.php)