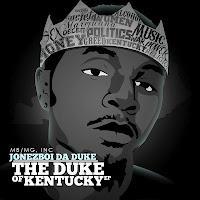 Southern Rap and Hip Hop has been booming lately. A lot of talented artists are remaining underground with their works. There is one Kentucky gentleman who is taking his raping, performing, business, and military skills all the way to mainstream; while maintaining his true Southern roots and rawness with his lyrics. He is known by family as Ronnie, but to the entertainment world as 'Duke.' 
Ronnie L Jones, aka Jonezboi Da Duke, aka Duke Nuke Em Jonez, was born and raised in a small town called Paducah, KY. At the age of 3, he lost his mother and began to channel his energy and focus into constructive pastimes. His father began teaching him, and his sister, the basic survival tactics of life. Around the age of 4, he began noticing his musical talents and this is the time 'Duke' began his inception and development.   
Duke has Military and Combat experience under his belt. He served a total of 6 years in the Army. In total he served: 27 months in Iraq, 24 months in Germany, and 6 months in Haiti. Duke first began his company, Jonezboi Produktionz, in 2005. He traveled with it overseas while servicing his country and even picked up enough buzz to have had a chance to perform with Lil Scrappy.
MB/MG (MoneyBoi/MoneyGyrl) was started in January of 2011. Duke co-founded the company with then business partner, Anthony "Tony Jay" Jackson. They later ended up adding two additional team members, both females, to make 'MB/MG' official. They represented the Money Gyrls.
A new MB/MG, Inc. was officially incorporated in the state of Florida effective February 25, 2012. It now operates with two subsidiary companies; MB/MG Produktionz, and MB/MG Entertainment. MB/MG, Inc. is now represented by new 'MoneyBois' and 'MoneyGyrls' and Duke is ready to lead his army into combat.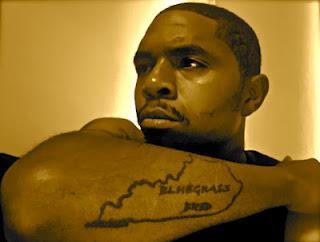 To help promote his company, and his incredible rapping and lyrical skills, Duke released his first EP, The Duke of Kentucky, on April 6th for download. From the Intro to his last song, you can feel the authenticity coming from his powerful words. The beats are a mix of industry and from MB/MG, Inc.'s own producers, The Kongres. They ride the EP puts you through is one worth taking multiple times. With beats that keep your body moving, and lyrics evoking heavy emotions, this EP is a MUST download. Duke represents Kentucky very well and helps place them on the map.
For more information, or to listen to and download music, you can follow Duke on Facebook, Jonezboi Da Duke, or Twitter, @dukeboi85. To watch promotional or performance videos, visit MB/MG, Inc's YouTube channel at MBMGTVent or MB/MG, Inc.'s Facebook page.