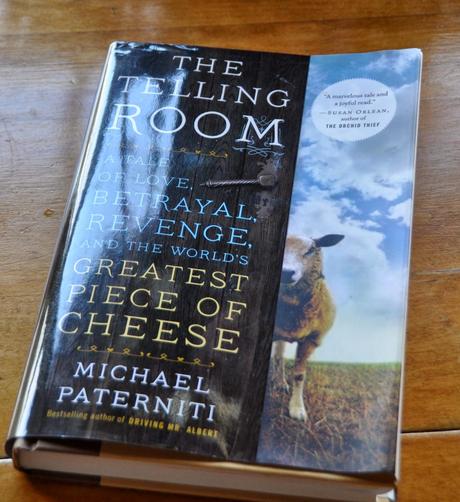 My reading tastes are nothing if not eclectic and these three books should illustrate that. 
The Telling Room is non fiction -- the story of a writer's obsession with a rare Spanish cheese and its maker. It's a meandering tale, full of asides and footnotes that would probably annoy some but which I enjoyed immensely. Such is Paterniti's devotion to his subject that he moves his family to a rural Spanish village so that he can learn more about the volatile Ambrosio who brought this cheese to world fame and then lost almost everything, The book is a little self indulgent -- but I still loved it -- the descriptions of the land, the people, and the food are wonderful.  If the book sounds interesting to you, the NY Times review  is well worth a read.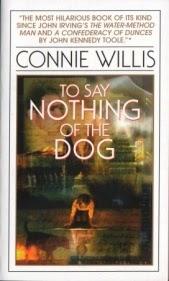 To Say Nothing of the Dog
or, How We Found the Bishop's Bird Stump at Last

  is a 

comic

science fictionnovel of time travel (with a touch of romance and mystery), Oxford, Coventry, a dog, a cat, and some very expensive goldfish, as well as assorted scholars, butlers, curates, and other stock characters of English comic fiction.  It won
 b
oth the
Hugo
and
Locus
Awards
and was nominated for the
Nebula Award
. 
This extremely quirky novel references some classic English works -- Three Men in a Boat (To Say Nothing of the Dog,) Dorothy L. Sayers, amd P.G. Wodehouse. And like much British humor, it is very silly, indeed. And a great deal of fun.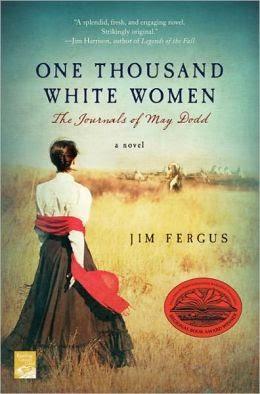 Last of this odd trio is One Thousand White Women which purports to the the journal of May Dodd, institutionalized by her family for so-called promiscuity and released from said institution to participate in a secret government program to tame the western 'savages' by sending the white women to marry. 
Not surprisingly, May finds much that is admirable in the 'savage' society. Though there never was any such 'secret government program,'  the contrast between white and Native American mores rings true, as do the various characters. Thanks to Pat in East TN for telling me about this book several years ago!