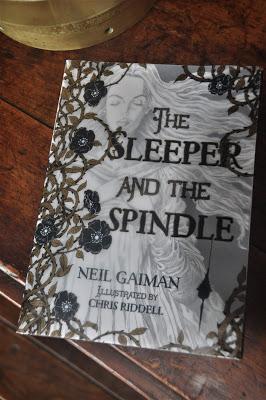 How can you resist a line like "She called for her fiancé and told him not to take on so, and that they would still be married, even if he was but a prince and she a queen, and she chucked him under his pretty chin and kissed him until he smiled."
And then she donned her armor and rode off to awaken a sleeping princess.
Snow White meets Sleeping Beauty is this wonderfully imagined (and beautifully illustrated) retelling of two iconic fairy tales by Neil Gaiman.
It's not Disney, not by a long stretch. I loved it.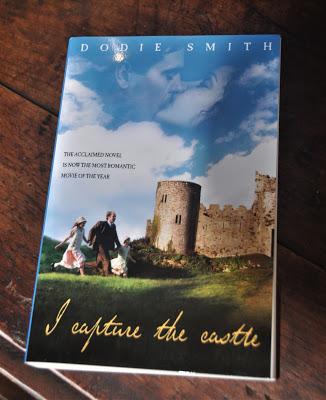 I can't remember who recommended I Capture the Castle to me but I really enjoyed it. Don't be put off by the sappy cover. It's not a romance novel -- though there is romance in it. It's a bit like The Constant Nymph -- an extremely eccentric father, a famous writer who has run out of money and is unable to write a second book, and his family who are struggling to manage in the crumbling castle which the writer rented when he had money.
Actually, they are all of them rather eccentric from the ex-artists' model stepmother who communes with nature in the nude, to Rose, who declares, "...for some time now , I've been considering selling myself. If necessary, I shall go on the streets" to her younger sister who tells her she can't go on the streets in the depths of Suffolk.   The younger sister Cassandra is the narrator and the book is told through her journals. It's delightful! It was Katy Gilmore of her spirits rose who piqued my curiosity about Penelope Lively. The Purple Swamp Hen is a wonderful and varied assortment of stories. I think my favorite was "License to Kill" in which a very elderly woman and the young woman who is her nice but patronizing caregiver, are on a routine shopping trip. In the midst of small talk, the young woman says, "I expect you were a teacher, Pauline, were you?" said Cally kindly. Pauline finished her coffee. "No, dear, I was a spy." She collected her bag, her stick. "Well, we'd better get on, I suppose." Boom! I was completely hooked. Highly recommended.