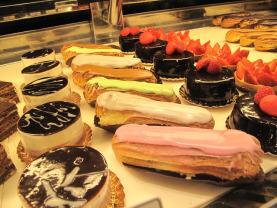 It is still Antwerp's annual Pateekes Week  (until Sunday) Lovers of cakes and pastries can sample them at a discounted rate at participating bakeries, cafés and chocolatiers. To enjoy pateekesweek, you need to get a sheet of 10 vouchers (Pateekespass) for 10 euros. You can get these from the Visit Antwerp outlets at Central Station and on Grote Markt. They are already on sale.
Saturday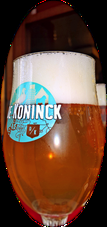 Over at Boomgaardsestraat, right near de Koninck Brewery (currently Wintar) there's a Wild Jo's Market on today and on Sunday too. It's free in, opens at 1pm and there will be clothing, arts & crafts, jewellery, accessories, food, drink & more for sale. This is a kid-friendly event, with some music and entertainment.
Sunday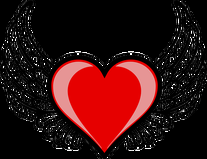 A focus on Rivierenhof for three Sunday activities today. Rivierenhof is a large, green estate, which includes Kasteel Rivierenhof, Sterckshof and a large pond. There are other recreational facilities in Rivierenhof, which is Antwerp's largest park. Rivierenhof is in Deurne.
Rivierenhof hosts an annual Valentine Run which takes place today. You can register for the run until Saturday.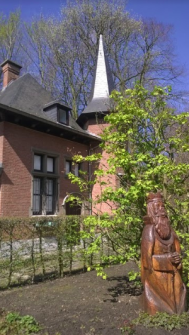 Sprookjeshuis
Every Sunday at 2pm at the "sprookjeshuis" there's a  fairy story read aloud (in Dutch) for children aged 6+. It's costs 5 euros and you can register your children here, in advance. The Sprookjeshuis is near the Rivierenhof Kasteel and the playground.
Rivierenhof has a  children's farm ("kinder boerderij")  for kids which is open again (not just on Sundays, but I am including it here.
As the weather improves, Rivierenhof is a handy place to know about (there's also mini-golf, as well as ample space to run, exercise and play, and an open air-theatre for summer events and performances) and it's easily reachable by tram (8 and 10) and bike.
Wild Jo's Market (see Saturday) opens at 11am.
The weather this weekend is likely to be mild and showery.
Miscellaneous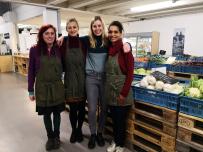 Check out this recent guest blog post by Grade 10 students of Antwerp International School who visited the Beo Versmarkt (pic right) on Lange Leemstraat to find out about making sustainable choices when grocery shopping in Antwerp.
As the UK drifted out of the EU with a whimper rather than a bang last week, British passport holders who are interested in retaining the advantages of European citizenship by becoming Belgian may find this recent article from The Brussels Times of use.
Jazz Middelheim tickets are now on sale for 2020.
Find & Follow #nessascityblog
ON: Facebook (Events in Antwerp)
Email: [email protected]
& check out #nessascityblog on Twitter & Pinterest & Instagram
View this post on Instagram

#thisisourstar #keepalighton #EU #aurevoirnotadieu #iameuropean

A post shared by Vanessa McC (@nessascityblog) on Jan 31, 2020 at 12:26pm PST