The Antwerpen Boekenbeurs 2019 is on for the second (and last) weekend for 2019 in Antwerp Expo. This is a vast bookfair whose history stretches back to 1932. Most books are in Dutch, but there are stands with English and French books.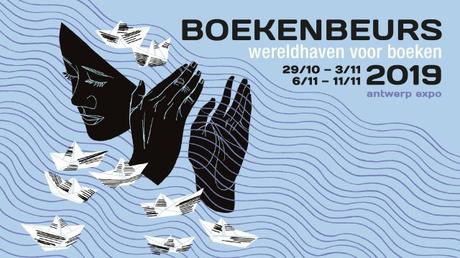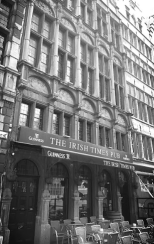 Friday
The Irish Times pub on Grote Markt is the venue for this Language Swap Event Hosted by The Irish Times and by swaplanguage.com it's a chance for international people from all walks of life, to meet, network, socialise and broaden their understanding of other cultures and languages. Swap Language starts at 7.30pm.
Saturday
Local producers' market Kraakvers is on Sint Andriesplaats today from 10am -3pm. Kraakvers also locally made food products -including beers, preserves, honey and bread – as well as fresh fruit and vegetables.
Along similar lines, there is more good news for local, organic and sustainable shoppers in Antwerp: The Bio Barn (pic below, courtesy of Bio Barn) opens its doors for the first time, on Verlatstraat at 10am this weekend. The Bio Barn already has branches in Brussels, and is coming to Antwerp too -it's a covered market selling fresh and local sustainably- sourced produce, with less packaging.

Sunday
Full Circle Antwerp is a one day and night festival in Antwerp. It is ticketed and there are still some tickets remaining which you can order here. With day and night programmes, Full Circle hosts events at 12 venues across the city. This vinyl market at de Studio is a free event, however.
Brrrr …. it's definitely getting chillier now that we are into November. Temperatures will be no higher than 10 degrees this weekend, BUT at least it looks like it will be dry this weekend.
Miscellaneous
This week I published a special post featuring photographs taken by people like myself who are not Antwerp born-and-bred but who have made their home in Antwerp: check out these beautiful images of the city.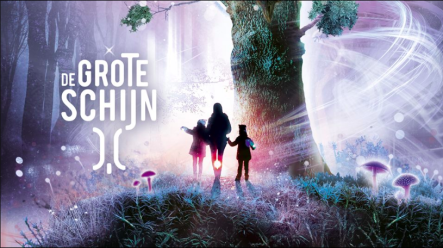 De Grote Schijn takes place each evening until 11th November (ticketed) – it's a special route through the Rivierenhof which sees the estate transformed into a magical fantasy land of light and color. The route is about 2km long and you can walk through it at your own pace enjoying the spectacle. Tickets via the link.
Find & Follow #nessascityblog
ON: Facebook (Events in Antwerp)
Email: [email protected]
& check out #nessascityblog on Twitter & Pinterest & Instagram
View this post on Instagram

A special #blogpost on nessascityblog tomorrow featuring the photographs of people who do not come from #Belgium have made #antwerp their home. See the city through a different lens on Nessascityblog.com tomorrow #thisisantwerp #visitantwerp #antwerpen #stadantwerpen #discoverantwerp #antwerpphoto #instantwerpen #vierkantwerpen #antwerpblog #photography #photos #picturepost #instagood #photographers #citypics #cityphotography #cityscape #visitbelgium #thisisbelgium #urbanphotography #nessascityblog

A post shared by Vanessa McC (@nessascityblog) on Nov 3, 2019 at 7:42am PST