Here's the GOOGLE MAP for this post …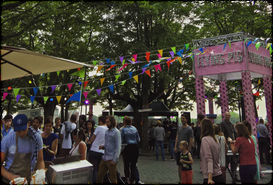 Friday
Flying Pig is on Steenplein: start your weekend with outdoor drinks and music. This is a particularly nice location for this event -right next to the River Schelde. Enjoy a bright sunset if it's a clear evening.
Saturday
There's Street theater and fun in the Groenekwartier
And the second of two family days on Damplein. Take the kids along for music, performances, face-painting, free workshops and entertainment. Food, drinks and ice-creams available.
Sunday
There are three markets today for browsers and bargain-hunters:
Markt van Morgen from midday on Kloosterstraat: jewellery, stationery, clothing,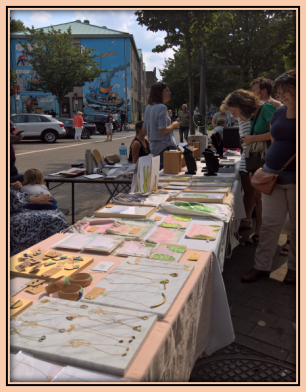 interior accessories and other creations from local, small-scale businesses and creative individuals. Smaller and more relaxed than Swan Market (see below) in my opinion, however as they are not far apart, it is possible to see both.
There's a Rommelmarkt on Dageraadplaats (Zurenborg) which is always a fun square to hang out when the weather is good. 9am -6pm.
And Swan Market is on Grote Markt, along with the usual food and music which accompanies this busy market offering creative, fashion, jewelry and design products.
And if you prefer to buy nothing and get away from it all, head to the Rozenfeest at Rivierenhof. A must for gardeners, rose-overs or those who want to enjoy some green space.
Miscellaneous
The Baroque Antwerpen program is now underway!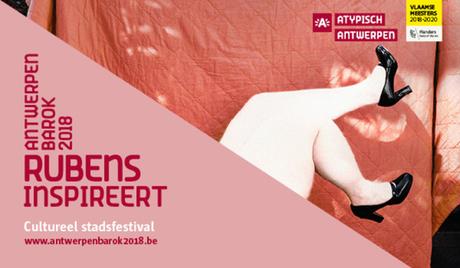 Tickets for the ticketed events on the Zomer van Antwerpen agenda are now for sale via the program page of  the ZVA website.
Frederic van Strydonck got in touch this week to tell me about the short film he made "Antverpia":  "My friend Edouard (who operated the camera) and I both grew up nearby Antwerp, but studied film-making abroad. So we never really made any films in Antwerp but always were very keen to do it. We wanted to show a side of Antwerp that doesn't often gets featured: the diversity of ethnicities, cultures, religions, etc. We wanted to make a video that celebrates as many facets of this city as possible."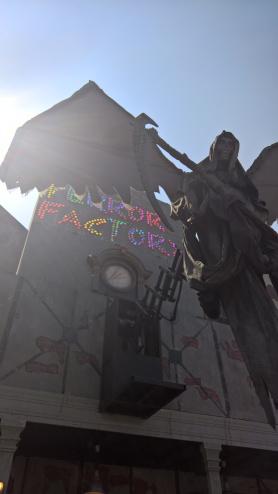 Sinksenfoor (annual funfair) is underway in Park Spoor Oost and it is HUGE. We went  and had a great time. It's on until 24th June. And you can print out some vouchers for deals and reductions on rides & food here.
The weather might be slightly cloudier this weekend, but temperatures are still pleasant (20 -22 degrees) with the chance of a shower on Friday.
Find & Follow Nessascityblog
Find Nessascityblog on social media, where additional events and activities are also posted

Instagram
Facebook (Events in Antwerp: in conjunction with London Calling)