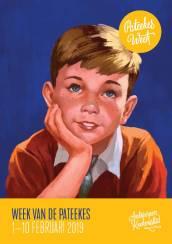 "Pateekes [patisserie] Week" is underway in Antwerp already, and continues until the 10th. Pateekes Week is perfect for sweet-toothed Antwerp-dwellers and their guests: you buy your 'Pateekes Pass' at the tourist info on Grote Markt, for a tenner and the 10 vouchers enable you to get a patisserie and/ or a drink at participating bakeries and cafés, which are listed here.
Saturday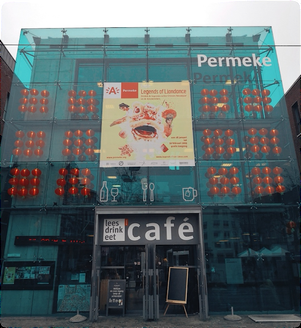 The Chinese New Year is already underway, but do not worry if you missed out on celebrating: here it Antwerp there will be a celebration in the streets of Chinatown on Saturday, with a program of events to for all ages, and including the colourful and exciting dragon parade which takes place every year (Van Wesenbekestraat).  If you have kids, they can be kept busy in the Permeke Library from 11am, where the film 'Mulan' is being shown (at 11). This film is free, but you need to register your child(ren) here beforehand.
There will also be a New Year's Market with food stands from 11.30am.
Legends of Liondance continues until Sunday 17th (it has been extended!) at Permeke library, as part of the Chinese New Year festivities. This is a colourful display of the lions used in Chinese Lion Dances, and is free. The New Year Parade features both dragons and lions (but mostly lions).
It's the Year of The Pig this year and we wish a very Happy New Year to all  of those celebrating!
Sunday
Cafe Kamiel is holding a Winterfeest   from 3-8pm. Get your gluhwein, hot chocolate and warming soup. This is a nice café, and in good weather is very kid-friendly as there is a leafy park and playground (Hof van Leysen) in front of the café's terrace.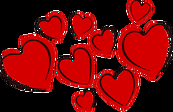 At Rivierenhof, there is a
Valentine's run 
 which starts at 11am  on Rivierenhof Parkweg / Ruggeveldlaan in 2100 Deurne (facilities open from 9.30am at Sportpark Ruggeveld, Ruggeveldlaan 480 in 2100 Deurne). You can register in advance
here
, and run for free, or turn up on the day itself and join in for 5 euros.
Also with an outdoorsy theme there is this tree walk at 2pm starting at the Panamarenko statue on Sint Jansplein at 2pm. You can register in advance here: [email protected]
The walk ends with drinks and a Q&A about plants and trees.
Temperatures this weekend will reach a blistering 8 -9 degrees. It should be mostly dry, but there is a chance of showers on Saturday around midday, and Sunday afternoon.
Miscellaneous
This week I published a
special post by Bart Meeus
of Fine Wine Junkies -an local start-up, sure to be of interest to readers who enjoy unusual wines, not available from the supermarket.
Strikes are set  to affect transport on 13th February (also some flights at Brussels Airport) so check your travel plans in advance.
Find & Follow Nessascityblog
ON: Facebook (Events in Antwerp: in conjunction with London Calling)
Email: [email protected]
Twitter & Pinterest & Instagram