There are two exciting annual events occurring this weekend to delight sports and fashion fans in Antwerp!
The Tour de Flandres/ De Ronde van Vlaanderen 2019 starts in Antwerp, which will mean that the city (including the old town) will be busy this weekend…
While Antwerp Fashion Weekend will mean that it will -as ever -be classy and elegant.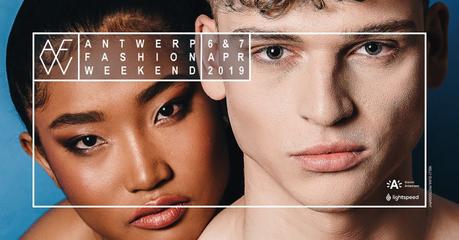 Also over both Saturday and Sunday: the Antwerp Tattoo Convention at Waagnatie, where tattooist from Belgium and beyond show off their latest works and styles.
Friday
Good times! Summer must be in the air when Bar Noord opens its doors for the season, which it does this weekend, from Friday at 4pm … with DJs, VJs, cocktails, fire show, dancing and an open kitchen.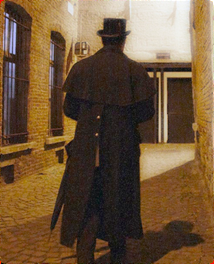 If you prefer something a little darker, then Antwerp Ghostwalk (pic left) are offering one of their spooky tours in English this evening, starting at 8.30pm at Steen (by the statue of Lange Wapper). Reservations via this link; pay (cash) on the tour.
Saturday
Before the pros take to the road on Sunday, the We Ride Flanders event will showcase the route on Saturday with keen, super-fit amateur cyclists racing enjoying the thrill of racing along the route that will be followed by the elite cyclists the following day. There are four races of differing lengths but the longest starts in Antwerp: an early start for this race- the starting gun will be fired between 7am and 8am on the Ernest van Dijkkaai (near Het Steen).
Here is the schedule for Saturday.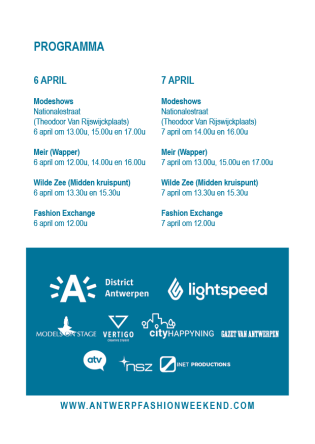 A fun part of the Antwerp Fashion Weekend are the catwalk shows with take places regularly on the important shopping streets of Antwerp: Meir, Wilde Zee and Nationalestraat and also at The Fashion Exchange (see schedule right).
New this year as part of AFW will be the Fashion Sweep clothing swap on Kammenstraat -bring your clothes to exchange; make a donation to Kamiano- who work with the homeless in Antwerp- and take home a new-to-you, pre-loved piece.
Over at Stormkop you can help out with a clean-up on the banks of the Schelde. Explanation in English and sign-up doc can be found here.
Today is Slow Art Day.  MUHKA is marking the occasion with two tours (at 14h and 17h) and  a workshop (at 15h).
Sunday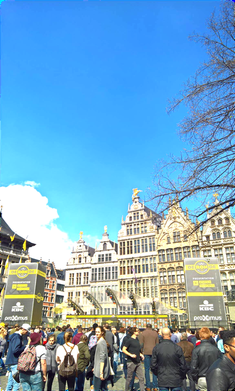 De Ronde on Grote Markt
The pros ride on Sunday: there will be a fan village on Groenplaats from 10am (including a big screen where you can follow the action once the race has departed Antwerp) and a stage on Grote Markt where the sporting slebs will mingle with the autograph hunters, and you can snap a selfie on the podium (see insta pic below).
New this year is the VeloFoor on the Gedempte Zuiderdokken, featuring stunt bikes, a parcours for kids and other fun biking activities to test your skills.
Here is the schedule for Sunday.
It's the first Sunday of the month meaning shops are open in the afternoon for Sunday shopping, which happily coincides with the Ronde and with Antwerp Fashion weekend.
Escape to the Cathedral at 4pm for Sunday music -you just pay the usual entrance price, but don't forget that if you can show you're a local resident (use your ID card) then you are in for free.
This weekend's rommelmarkt is at Waagnatie from 10am -6pm  and costs 3 euros to get in.
The weather should be mild to warm, with very low chances of showers -top temps around 16 degrees. Nice.
Miscellaneous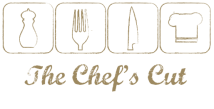 Look out for two Nessascityblog special posts coming up featuring The Chef's Cut and Wwelcome.
If you have an eye on summer already, you may wish to know that the Open Air Theatre  (OLT) in Rivierenhof has finalised its program which you can see here. Tickets go quickly for the popular acts so get in early.
Similarly, Zomer van Antwerpen are getting ready for 2019 and they're hiring. If you'd like a summer job with them, see their 'vacatures'.
Find & Follow Nessascityblog
ON: Facebook (Events in Antwerp: in conjunction with London Calling)
Email: [email protected]
& check out #nessascityblog on Twitter & Pinterest & Instagram
View this post on Instagram

#mijnronde #nessascityblog #thisisantwerp #visitantwerp #rondevanvlaanderen #grotemarkt #antwerp #antwerpen #antwerpcity #tourdeflandres #dekoersbegintbijons #stadantwerpen #discoverantwerp #Belgium #koers #atypischantwerpen #cycling

A post shared by Vanessa McC (@nessascityblog) on Mar 27, 2019 at 11:05am PDT