I am away in London (follow #nessascityblogLondon for pics if you are interested) at the moment, so it's just a mini-post this week.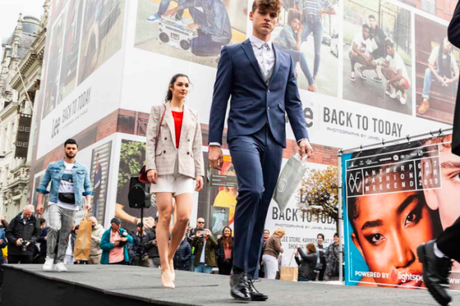 It's Antwerp Fashion Weekend 2019 ! The city that brought the world The Antwerp Six enjoys a full weekend of fashion shows and catwalks at various locations around the city, in-store events and offers, a fashion run, evening shopping and a Fashion Sweep on Kammenstraat – this last one to be particularly recommended for lovers of secondhand fashion and given that the fashion industry is the second most polluting industry in the world. Bring your clean, pre-loved clothing to Kammenstraat and get the change to go home with a new-to-you piece, or pieces.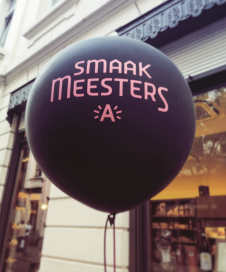 A fortnight of culinary treats and events opens on Saturday: it's Smaakmeesters 2019 but if you're only here for the beer this weekend then Modeste Beer Festival at de Konninck Brewery on Saturday and Sunday is for you
Over at Rivierenhof, on Sunday it's the annual Ecodroom Event – from 1pm -6pm, featuring a fleamarket, stalls and a repair café.
This animal festival (also on Sunday) called Beestig! (beastly) will please all animal lovers, and offers lots of child and family friendly activities.
Shops are open on Sunday -coinciding with Fashion Weekend.
The weather may continue to feel autumnal, with top temperatures (18 degrees) on Saturday, which should also be dry.Some showers on Sunday.
Find & Follow #nessascityblog
ON: Facebook (Events in Antwerp)
Email: [email protected]
& check out #nessascityblog on Twitter & Pinterest & Instagram
View this post on Instagram

#autumn on #theodoorvanrijswijckplaats #antwerp #antwerpen #antwerpcity #thisisantwerp #visitantwerp #antwerpblog #fallcolors #autumncolours #nessascityblog #vierkantwerpen #instantwerpen #amberes #anversa #discoverantwerp #stadantwerpen #antwerpen #herfst #antwerptoday #antwerpphoto

A post shared by Vanessa McC (@nessascityblog) on Sep 29, 2019 at 11:59am PDT