I've been asked to publicise this good cause. The event (an exhibition costing just 5 euros entry) is raising money to research Wolfram Syndrome -a rare condition affecting children and young people. The event is called EYEOPENER and takes place over Saturday and Sunday this weekend at KASKA on Blindestraat (no. 35) from 11am -5pm.
You can find EYEOPENER and all the other locations mentioned on this post on the GOOGLE MAP as usual.
Friday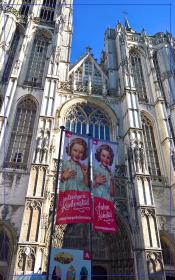 Koekenstad Chocolate Week
Antwerp Chocolate Week begins today and works on the same principle as the Pateekes Week: get your 10 euros Chocolate Pass from the tourist offices, and you will be able to sample discounted chocolatey treats at the participating chocolatiers, coffee shops and cake shops
Another interesting Antwerp tour: City Gossip (in English) from Achterklap, starting at 3pm (meet at Restaurant aan de Stroom, Ernest Van Dijkkaai 37) and make sure you register beforehand by mailing [email protected] A local walking tour can be a great way to see the city if you are a recent arrival, or if you have visitors to whom you would like to show your new home city!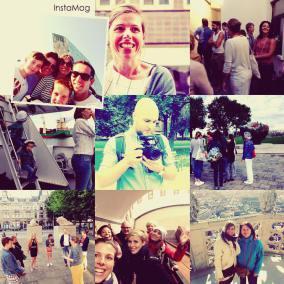 Achterklap Tours (pic courtesy of Achterklap)
Saturday
For kids, there is indoor play at Park Loods Jungle Jump for kids aged 2-15 (below 2, over 15 and accompanying adults are free, otherwise it's 5 euros per kid; 8 euros for a 2-day ticket). Tickets here.
Sunday
Jungle Jump (see above)
Sunday shopping -shops are open in the center of town and in other areas like Quartier Nationale because it is the first Sunday of the month (winkelzondag)
Swan Market (Dutch and Belgian artisans and creators) takes place today at a new Antwerp venue (Meatpack- so, indoors!). 11-5pm.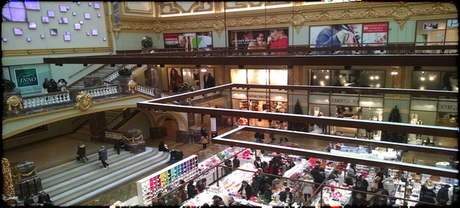 Sunday Shopping: Stadsfeeszaal
Miscellaneous
If you are a runner, you can now register for the Antwerp Ten Miles which takes place on  the 22nd April.
Brrrr! It has been incredibly cold this week. Temperatures are set to rise above freezing this weekend, but it will still be cold on Friday (with the possibility of some snow). Saturday will be better (around 8 degrees) and dry, but showers are expected on Sunday.
Find & Follow
Find Nessascityblog on social media, where additional events and locations are also posted

Instagram
Facebook (Events in Antwerp: in conjunction with London Calling)
Twitter &