Hello February!
Here's your GOOGLE MAP for the first weekend of the month …
Friday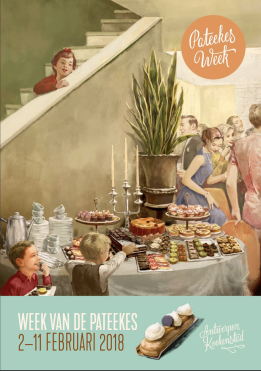 Antwerp 
Pateekesweek
 starts today, and continues until 11th February. During Pateekesweek, various bakeries, patisseries, coffee & tea houses take part, and the idea is to allow cake-lovers to sample a variety of treats at different places. To take part, you buy a
Pateekes Pas
for 10 euros which has 10
bonnetjes
(vouchers) on it. These can be exchanged in the participating venues which are
listed here
 and you can buy the Pateekes Pas at the tourist offices on Grote Markt or at Antwerp Central Station.
At the Permeke Library the free exhibition Legends of Liondance (featured image) opens as Chinese New Year approaches. It's on until 25th February. I recommend this as I went last year with my kids. It's also a good chance to see the relocated children's section of the Permeke library.
Saturday
At 3pm on Sint Paulusplaats it's Winters Geluk -a free event with music, dancing and a winterbar until 22h.
Recently re-opened De Studio is showing the film Gruwelijke Rijmen ("Revolting Rhymes" -inspired by the children's poetry of Roald Dahl) on both Saturday and Sunday at 3pm. Tickets are 7 euros (5 for under 21s and over 65s).
Pssst! … rugby fans: they're showing The Six Nations in The Highlander bar on Stadswaag from midday, and also at Irish bars An Sibhin on Nationalestraat; and Molly's on Jezuietenrui
Sunday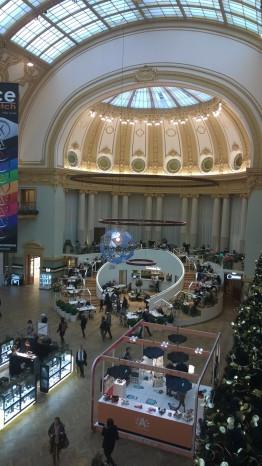 It's the first Sunday of the month so shops are open on Meir, The Quartier National, and elsewhere around the city center for Sunday hopping (aka. Winkelzondag). The pop-up shops on the second floor of Stadsfeestzaal (De Nieuwe Natie) are opening again with  6 new outlets after a bit of refurb work, and will be there until April.
Miscellaneous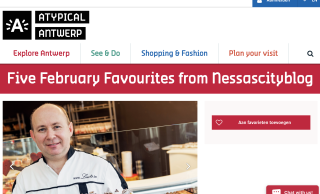 This month sees the start of some blog posts that I am writing for Visit Antwerp this year. Check out my FIVE FEBRUARY FAVOURITES
Spanish speakers and learners -see below for the Febrero agenda for Colectivo Amorika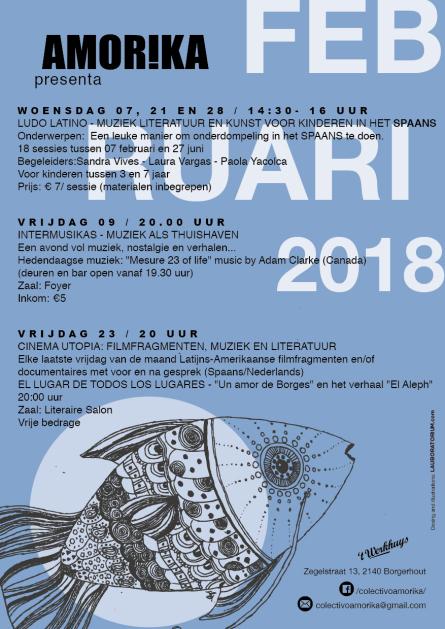 Find Nessascityblog on social media, where additional events and locations are also posted (I've been in The Hague this week so don't be confused by a number of pictures from there):

Instagram
Facebook (Events in Antwerp: in conjunction with London Calling)
Twitter &