Friday
De Grote Schijn looks nice and opens Thursday evening until 11th November – a special guided walk (ticketed) through the Rivierenhof which sees the estate transformed into a magical fantasy land of light and color. Tickets via the link.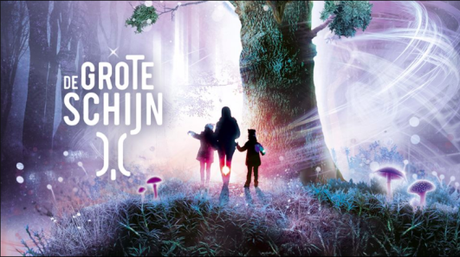 De Grote Schijn
(image from De Grote Schijn Facebook page)
Antwerp Ghostwalks also offer an extra walk in English as Halloween approaches. These are ticketed (obtain tickets via the link) and start at 8pm from Steenplein. Consistently well reviewed, these walks are known as much for their humor as their horror. There is also a walk on Hallowe'en itself – this one is in English too.

Saturday
For bargain hunters, the weekend's fleamarket can be found on the Desguinlei (Antwerpse Singel) from 9am -5pm (free).
Sunday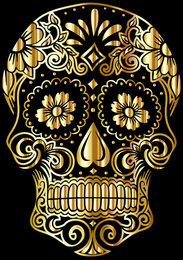 The Day of The Dead is marked at MAS museum with this free event  (no reservation needed). The programme and exhibits were created in collaboration between Mestizo Arts Platform and the Mexican Embassy.
Why not head to beautiful Borgerhout for this Repair Café and 'shared' fleamarket from midday until 4pm. The fleamarket works by vouchers, not cash -each visitor receives three. You can also bring your own items to donate to the market (clothing, toys, household goods).
Beer lovers may wish to head to de Koninck brewery to mark the arrival and launch of the de Koninck winter beer for this year, which will take place in the brewery's bar between 3pm and 7pm.
The weather will be typically autumnal again -not cold, but the possibility of showers from time to time on both Saturday and Sunday, although Friday is likely to be dry. Max temps around 18 degrees.
Miscellaneous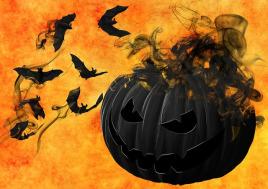 Next week is the autumn break for Belgian schools, happily coinciding with the last Wednesday of the months, when Antwerp City museums are free.
Thursday 31st is Hallowe'en of course – for Hallowe'en fun you will find plenty going on at Antwerp's Irish bars, all of which like to celebrate this date, with drinks promos & games, dress-up parties and quizzes.
(You can factor Friday 1st November- a public holiday- into your hangover plans.)
Film fans might want to check out De Cinema which is at De Studio on Maarschalk Gérardstraat (next to Mechelseplein).
Find & Follow #nessascityblog
ON: Facebook (Events in Antwerp)
Email: [email protected]
& check out #nessascityblog on Twitter & Pinterest & Instagram
View this post on Instagram

#stadswaag #antwerp #antwerpen #antwerpcity #thisisantwerp #visitantwerp #antwerpblog #antwerpblogger #vierkantwerpen #instantwerpen #nessascityblog #stadantwerpen #discoverantwerp #Belgium #antwerpbynight #anvers #amberes #anversa #travel #travelBelgium #visitbelgium #thisisbelgium

A post shared by Vanessa McC (@nessascityblog) on Oct 20, 2019 at 3:07am PDT