Happy New Year to everyone who is celebrating the beginning of the
Year of The Rat this weekend!
Saturday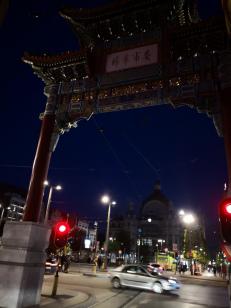 Saturday will be the busiest day for New Year celebrations in Antwerp's Chinatown. The most popular part of the day is the Lion dance which takes place on van Wesenbekestraat. Come and enjoy the drama of the dance, and be prepared for the firecrackers, which are plentiful and LOUD. However, there are lots of accompanying events this year, so have a look at the full Chinese New Year programme as there is a lot going on in the Permeke Library, and in front of it on De Coninckplein, where there will be a new year's market and a Tai Chi demonstration.
On Saturday evening Swaajp Invites (impro theatre) offers an evening of improvisational humor designed to delight all Potterheads.  The evening's entertainment is in English and begins at 8pm. Reserve your tickets here.
Sunday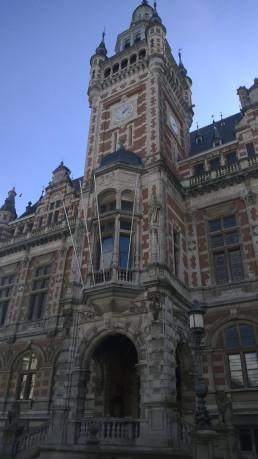 The impressive Districtshuis of Borgerhout on Moorkensplein
Enjoy a new year's drink with the good people of Borgerhout on the Moorkensplein from 3pm. It's a free neighbourhood event with soup, drinks, kids' fun and even a chance to see a giant or two -for which Borgerhout is justly famous.
Alternatively, head back to Viggo's on de Coninckplein for coffee and Sunday afternoon music from 4pm, with DJ and saxophonist, Eric Morel.
The weather this weekend is likely to remain quite cold, but mainly dry. There might be some showers on Sunday afternoon. Top temps of 8-9 degrees.
Miscellaneous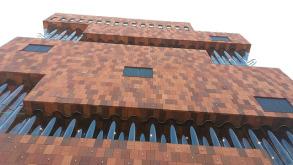 MAS
Don't forget that some Antwerp museums  are free on the last Wednesday of the month (next Wednesday, the 29th). These are the Museum Plantin Moretus, the Rockox Museum, the Museum Mayer van den Bergh, the MAS and the Red Star Line Museum.
Look out for a guest post on Monday – I am especially proud of this one as it has been written by my students at Antwerp International School. We are studying a sustainability topic, and their post is about sustainable shopping in Antwerp.

image from Legends of Liondance Facebook page
Find & Follow #nessascityblog
ON: Facebook (Events in Antwerp)
Email: [email protected]
& check out #nessascityblog on Twitter & Pinterest & Instagram
View this post on Instagram

Mist above #antwerpcentralstation this #january morning … #nmbs #sncb #station #Belgium #instantwerpen #vierkantwerpen #antwerptoday #streetsofantwerp #keyserlei #nessascityblog #thisisantwerp #visitantwerp #antwerpen #stadantwerpen #discoverantwerp #antwerpencentraalstation #trainstation #station #goodmorning #antwerp

A post shared by Vanessa McC (@nessascityblog) on Jan 20, 2020 at 11:03pm PST