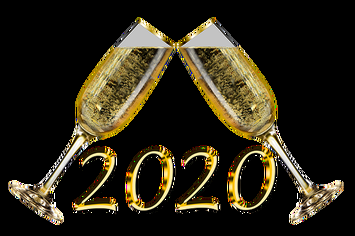 Happy New Year!

Welcome back to Nessascityblog, and to the first weekly post of 2020. Here's a short post about the coming weekend to ease you into the new year. Winter In Antwerp has finished for the season and sometimes this can be a less busy time of year, but here are a few local events to start off your 2020 in Antwerp city …
Friday
Start your weekend with the first Antwerp  Apereau event of 2020 on Theaterplein from 5pm – a good way to wind down after the working week if you are still readjusting to being back at the grindstone after the festive season.
Saturday

from: Legends of Liondance Facebook page
Chinese New Year (the Year of the Rat) approaches, and there's a lot going on in the small but lively part of the city that comprises Antwerp's China town. It's a place where I spend quite a lot of time with my family, and this year there seems to be more than ever on the program-  including this walking tour of the area  today and the Legends of Liondance expo opening at Permeke library – a free and exciting exhibition which transforms the library with a display of the lions which form part of the traditional New Year celebrations.
Do plan ahead -some events and activities are ticketed or require registration so check out the full programme of readings, workshops, cinema and other events here.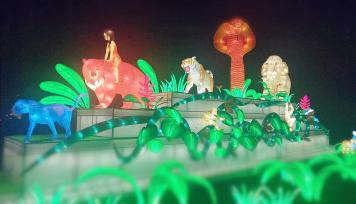 Jungle Book Lights at the Zoo
Sunday
Last chance to catch the Jungle Book Light Festival at Antwerp Zoo.
There's a film and vinyl sale at De Roma theatre on the Turnhoutsebaan starting at 10am. It's 4 euros in and includes a tour of the old projection room. There's also a bar, and music throughout the event (DJ).
Miscellaneous
Monday 13th January is "Verloren Maandag" ("Lost Monday") -a Belgian tradition explained in this recipe post which I found. Expect sausage rolls and appelbollen at your local baker.
Don't forget to book your tickets to the annual BATS panto, which takes place next weekend: Sleeping Beauty? (pic below, from BATS website) Tickets via the BATS website.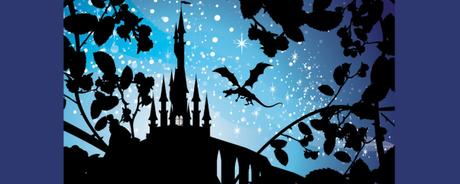 Need a productive, achievable new year's resolution that doesn't involve giving up something you enjoy? Let 2020 be the year you write your Antwerp story for Nessascityblog! Please get in touch with your idea. I'd love to have more guest posts, reviews, tips, personal stories and accounts connected to the city of Antwerp.
Find & Follow #nessascityblog
ON: Facebook (Events in Antwerp)
Email: [email protected]
& check out #nessascityblog on Twitter & Pinterest & Instagram
View this post on Instagram

I took some students to @beomarkt #antwerpen this morning to investigate #sustainableshopping and #sustainability Thank you for having us! The staff were great and very friendly. Thanks for answering all the questions! #beomarkt #bio #buylocal #versmarkt #antwerp #environment #environmentallyfriendly #green #noplanetb #plastic #thisisantwerp #visitantwerp #education #myp #kruiden #thee #tea #herbs #local #buylocal #reducepackaging You can find BeoMarkt on Lange Leemstraat

A post shared by Vanessa McC (@nessascityblog) on Jan 8, 2020 at 4:49am PST