Friday
Heres the GOOGLE MAP for this post, and a few options for kicking off your weekend:
HAP Food Festival starts at 4pm next to the river, by Zuiderteras and the food trucks will be serving until midnight. This is a whole-weekend event continuing on Saturday and Sunday too.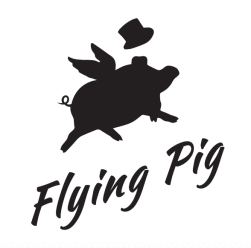 Flying Pig is at Waagnatie from 5pm until midnight: this is a Part of Antwerp event. Part of Antwerp is a 10-day festival comprising of various events taking place in the Eilandje area of the city. A varied program including food, sport, music and cultural activities can be found here. Some events are ticketed but many are free, or are for spectators (such as the Dragon Boat Festival and  the Haven Challenge (next weekend) or the fireworks.
Antwerp art space Extra City re-opens after a refurb with the exhibition 'Extra Citizen' at 7pm. There are additional events over the weekend, and also as part of Heritage Day on Sunday. Find the full program on their Facebook page. Extra City is free.
NB: If you were planning to head to Aper'eau, it's unfortunately been cancelled due to expected bad weather.
Saturday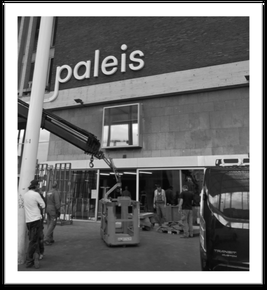 Facelift underway at Het Paleis
Het Paleis youth & children's theater reopens its doors after a refurb on Saturday evening at 6pm. The re-opening celebrations continue on Sunday too. Het Paleis offers theater expperiences (plays and workshops) for children of all ages and this is a good chance to see the coming programme, as well as to join in the activities and see the new-look theater and café.
It's the annual Damse Feesten in the Dam area to the north of the city. Various fun wheel races (Dam Plein), music, food, entertainment (Dam Plein) and a second hand market (Lange Lobroekstraat)  to be enjoyed at this popular neighbourhood street party, for locals of all ages. Plenty for kids and adults.
HAP Food Festival -12am-12pm.
Sunday
It's Open Monumenten Dag (Heritage Day). An annual Flanders event -the largest one day event of its kind -with lots going on in Antwerp and the surrounding area, of course. A huge variety of cultural locations will be opening their doors and showcasing what they offer: libraries, theatre, music venues, archives, museums and ateliers to name but a few. Look for the 'vlieg' sign for activities and venues with activities and exhibits of particular interest to kids.
The (re)opening party of Het Paleis continues, with a Family Day at the kids' theatre on Theaterplein, from 11am.
HAP Food Festival -12am -10pm.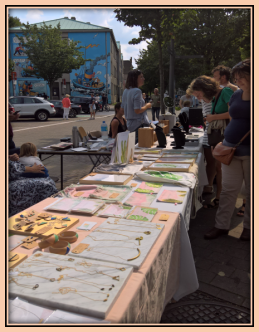 Markt van Morgen
Swan Market lifestyle and design market will be on Grote Markt from 11am until 6pm.
… Or browse Markt van Morgen on Kloosterstraat from midday until 6pm -gifts, clothes, accessories, home interior items, jewelry -all made by local creatives and small businesses.
And on Dageraadplaats there will be a big second hand/ fleamarket  from 9am -6pm.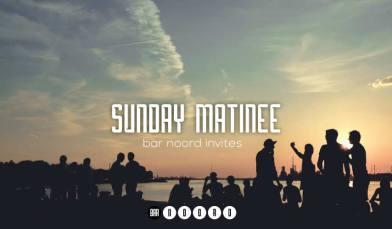 Alternatively, dance the afternoon and evening away at Bar Nord's Sunday Matinee, from 2pm. It's large covered area means that rain can't spoil play.
The weather continues to become more autumnal with possibilities of showers on Friday and Saturday (afternoon). Sunday could well be dry all day. Temperatures remain mild though (around 17 degrees).
Miscellaneous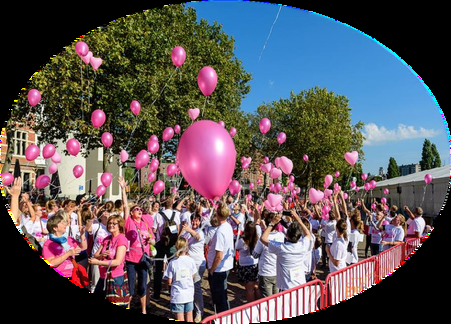 Think Pink Run
Runners! You can register now for Race For The Cure which is a 6km run (or 3km walk) taking place on 24th September on the Kaaien, in aid of Breast Cancer research and awareness. It's a special edition of the run, as this year Think Pink celebrates its 10th birthday.
Also for runners -the Bollekesloop takes place on the 10th of September. You can register until the 7th and it costs 10 euros (the 1km kids' run is free). You get a free shirt (while supplies last), and -when you hand in your runner's number at the end – a bolleke (for over 18s).
If you are sad about the closing of summer bars round Antwerp, then there was good news fro Bar Noord (Park Spoor Noord) this week -it will be remaining open until 22nd October and will continue to hold events. Check their website and Facebook page for details!
Open- air swimming pools are open for one more week until 17th September.
Race for the Cure image courtesy of Think Pink; Sunday Matinee pic from Bar Noord; thanks to Damse Feesten for the info poster pic. 
Don't forget to find me on social media, where additional events and locations are also posted:

Instagram
Facebook (Events in Antwerp: in conjunction with London Calling)