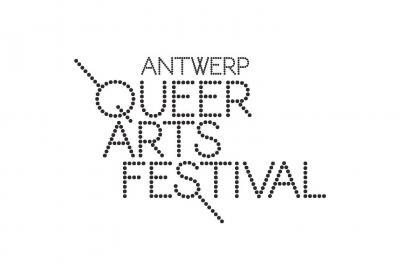 The Antwerp Queer Arts Festival is on all weekend and beyond. Buy tickets online to get into events for less and keep track of the different events and activities on The AQAF Facebook page. (pic from AQAF)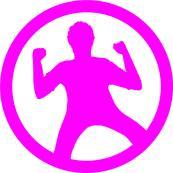 Also over the whole weekend is the Linkerwoofer festival. It's 10 euros per person (kids less than a meter tall go free). Alongside the music, there is plenty of kids' entertainment, as well as a market) and begins on Friday night at 6pm. Take the Sint Anna tunnel under the river and you are there. Great views of the Antwerp skyline from the other side of the water! (pic from Linkerwoofer)
Friday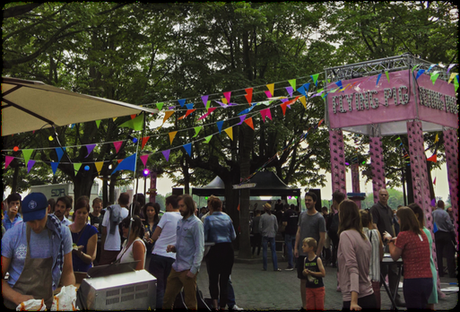 A Flying Pig event from earlier this year (Steenplein)
Flying Pig (music, food trucks, drinks) is on Sint Andriesplaats this Friday evening from 5pm.
There's a choice of free (world) music on Dageraadplaats and kids' entertainment at 7.30 as part of Muziek in de Wijk or at Rivierenhof Openlucht Theater at 8.30. Folk music fans should head to Bar Ami for their usual Friday night fayre at 8.30.


And for those swept up in the Pokemon Go craze … head to Antwerp Zoo at 7pm for a Zoo Pokehunt until 8.30. It's free, but participants are encouraged to donate 3 euros
(image from Pixabay)
.
Saturday
The Antwerp Queer Arts Festival opens today and continues until the 14th August. The free opening event takes place at Gallerie Verbeeck-VanDyck (near MAS/ Eilandje) and coincides with Museum Night (see below)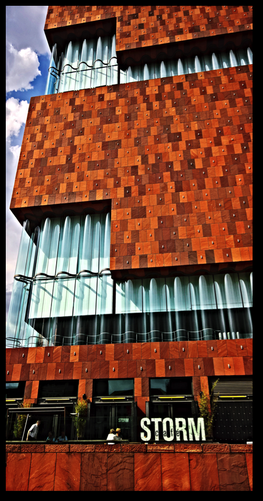 MAS
Loads of Antwerp museums will be open until 1am for Museum Night on Saturday night. 10 euros will get you into them all – a mere 8 euros if you reserve beforehand. It's only 5 euros if you are under 26, and free if you are under 12.
During the day, from 10am there's a second hand market on St Jansplein.
MARTA the farmers' market, is at Born In Antwerp on the Kattendijkdok from 9am
Sunday
Today's second hand/ fleamarket is in Park Spoor Noord, from 9am -6pm, courtesy of Goegekregen.
From 4pm -7pm at Rivierenhof, it's Yoyogi -an open performance opportunity for anyone who would like to come along and demonstrate their music, dance or performance skills, or to watch others. It's free and there are also various workshops (e.g. kungfu, acro-yoga, ropeskipping, tai chi).
Antwerpen Zingt! is a fun event at 6.30 at the Gedempte Zuiderdokken/ Vlaamse Kaai. It's basically a great big sing-a-long. It's free and you will be provided with a song sheet -there is usually a mix of well-known popular songs and some Flemish ones. The singing is lead from a large stage, and there are some additional performances.
It's the first Sunday of the month, so it's Sunday shopping!
Weather


After a disappointingly drizzly week, this weekend looks set to be largely dry (some possibility of showers on Saturday) and cloudy, with warmest temperatures (24- 26 degrees) on Sunday, which could also be sunny…. Fingers crossed!
Miscellaneous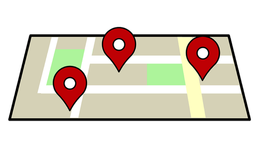 To find your way to all and any of the locations mentioned in this post see the Nessascityblog Google map. (Image from Pixabay)
For full details of ZvA events check the Zomer van Antwerpen website.
Kids
Bibfabriek at Permeke Library is keeping kids entertained for free on every Wednesday afternoon throughout August (from 2- 4pm).
Cargo Summer Bar is also providing kids entertainment on Wednesdays at 2 (games, face-painting, workshops, dance.) Keep an eye on their Facebook page in case activities are cancelled or rescheduled due to weather.
Speel-O-Rama is on daily (Mon- Fri) at Zuiderpershuis for kids aged7-13, from 10am- 4.30pm for 2 euros per child. For the week 08/08 -12/08 the theme is Street Theater. There are other ongoing activities and workshops too.
Kids will enjoy being taken to the summer edition of Sportopia in Park Loods (Park Spoor Noord) which returns on July 20th. The winter version of this was good -my kids enjoyed it on more than one occasion, although it can get busy. It costs 6 euros per session, but is less than that if you have an A-Kaart and free to under 4s, or those with 10 points on their A-Kaart. Open 10- 6pm Wednesdays- Sundays.
Get Involved In An Interesting Art Project… 
If you would like to try something creative this summer, and think that starting small would be the best way to begin, this project, which is the brainchild of Antwerp-based artist Leo Reijnders is perfect for you: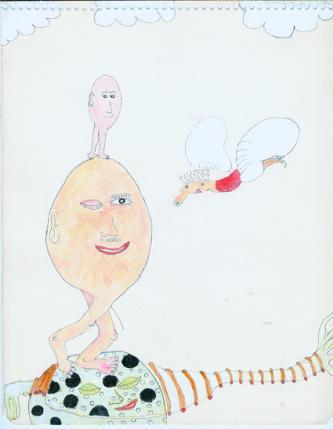 Image by Leo Reijnders
To mark its 10th birthday, CLOUDKNITTERS is organising a MAIL ART PROJECT "Let Sky The Limit" and is inviting every artist we know to participate and make a Mail Art Work, the size of a postcard. We also should like each artist to invite all his/ her artist friends and colleagues to do the same:
Our aim is to make an 'artistic footprint' of the Cloudknitters network.
These small pieces of art will be exhibited during the CLOUDKNITTERS 10- YEAR festival that lasts from 30th September until 23rd October in the Old Bourse, Hofstraat 15, 2000 Antwerp (Belgium)
This Old Bourse is the oldest stockmarket of Antwerp for international trading. The Pagadder Tower (1533) was a watch-tower whose purpose was to spot ships so they could be compelled to pay excise duties. This happened during the Spanish occupation, and the tower was manned by officers who were considered too small to fight. Pagador means paymaster in Spanish, but here in Antwerp they still use the word 'pagadder' (affectionately) for a small girl or boy.
Each of the little Mail Art works will be used for a video and will be exhibited on the internet.
On the last day of the exhibition, all of the works will be sold for 20 euros each and this money will be used to fund the Cloudknitters festival.
Thus, all the works that I receive before 23rd October can be part of this project. It starts from the moment you read this …until 23 October 2016.
The theme is "THE CLOUDKNITTERS".
Please send your postcard-sized artwork to:
Leo Reijnders , Bouwensstraat 9, 2140 Borgerhout  (Belgium)
Let's make the biggest MAIL ART PROJECT ever!
Further links:
http://www.thecloudknitters.be
Kunstproject "The Cloudknitter At Vauban's House"
https://thecloudknitteratvaubanshouse.wordpress.com
And don't forget to find Nessascityblog on Instagram  Pinterest and Twitter.