Harumph …  there seems to be a lot of closing events, which compel us to acknowledge that summer is drawing to a close. But fear not! There is a lot going on to console Antwerp residents, and weekend visitors too…

This is a BIG weekend for fashion in Antwerp, with events and shopping opportunities over the whole weekend. Check out antwerpfashionfestival.com for the full program. The website is in English. The weekend kicks off with a fashion show, costing 17,50 euros but there are also events which are free, including late night shopping and the fashion village on Plein Publiek and at Convoi (fashion pop-ups on the Rijnkaai).
(image courtesy of Antwerp Fashion Festival).

Classical music fans will also be treated  for free this weekend.
Klassiek in de Stad
 will be taking place on Sint Jansplein, with a programme that includes performances from Flanders Opera, Flanders Ballet and de Filharmonie.
The city marks the 1944 Liberation of Antwerp this weekend with a programme of commemoration starting with a dance (see Friday, below)
And if you are starting your weekend tonight (Thursday) check http://www.antwerpart.be/ for information about the Nocturnes (Thursday night openings every six weeks in galleries in the Zuid area of Antwerp).
Friday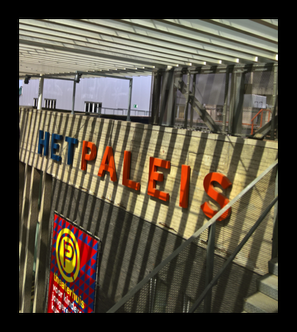 It's Back to School for Belgian schools next week, so the kids will have to have their textbooks covered. If, like me, you have kids in a Belgian school but you are completely hopeless at 'kaften' then help (and free paper) is at hand from Het Paleis. Take all your textbooks along to the theater foyer and cover them there from 3pm
After a summer break, BATS VZW will be holding their  Open Evenings again on the first Friday of each month, starting this weekend. Go along to the Little Theatre on Paardemarkt to meet the company and to learn how you can get involved in English speaking theater in Antwerp.
Flying Pig are on Dageraadplaats (food, drinks, music) from 5pm.
Stad Antwerpen are holding a Liberation Ball on Groenplaats. It's an old school style dance to commemorate the liberation of Antwerp in September 1944.
Saturday
Farmers' Market MARTA will be at the Kattendijdok from 9-5, selling fresh food products from local producers.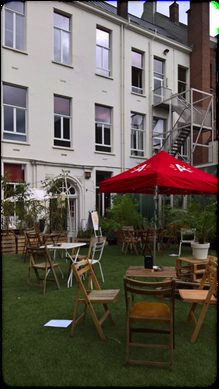 Bar Cour
There's free live music on the Sint-Andriesplaats from 2pm with their event Bar Costa XL, continuing until 10pm, following which there will be an afterparty at Kavka  for a fiver.
Also at Kavka, Bar Cour is packing up for this year with a closing party starting at 2pm. As well as promising cheap drinks and music, Bar Cour will be selling off the contents of its pretty, well-tended garden (even down to the astro-turf).
Skaters should head to Antwerp Central Station for Antwerp City Drops from 10am.
Sunday
The Open Air Theatre, Rivierenhof is also finishing up with a free party at 4pm. Soprano Griet De Geyter will accompany Il Gardolino orchestra.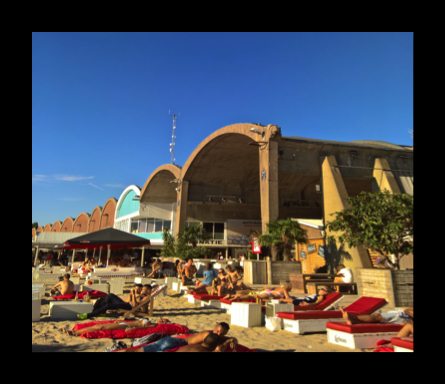 Bocadero Summer Bar
Bocadero summer bar is also officially closing from midday.
It's also the last day for Smokey Jo's.
And it being the first Sunday of the month, its Sunday Shopping around the center of town -perfect if you have been inspired by the Fashion Festival.
The weather is likely to stay warm (23- 24 degrees; a little cooler on Saturday) but it will be cloudy some of the time. There's a likelihood of showers on Sunday, around late morning/ lunch time.
And a special mention to the BATS choir who will be singing at the Tank Ceremony (at the Cromwell Tank at 9.30am on the Jan Van Rijswijcklaan, near the Expo) as the liberation weekend concludes, in commemoration of the Liberation of Antwerp and organised by The Royal British Legion.
Miscellaneous
Here is the GOOGLE MAP with the locations from this post, so you can find your way…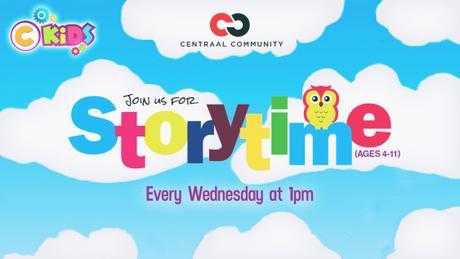 You can still sign up for Story Time in English which will start September 14 and will take place every Wednesday from 1:00- 2:30pm, for children aged aged 4-11. Each week will have a different theme/story, and there will also be activities, music and snacks based around that theme. The cost is 5 euro and the max number of kids is 25. Contact Kay via the Facebook page to register your child in advance. Location: Centraal Cafe, Sint-Pietersvliet 11, Antwerp 2000 (Image courtesy of Central Collective).
Cyprus- Belgium world cup qualifier showing on the big screen at Cargo Summer Bar (yes, that one is still open) on Thursday next -kick-off at 20.45pm
Find Nessascityblog on Pinterest, Instagram and Twitter!