A mini post this weekend as I am away in Ireland for a couple of days. Normal service will resume next week, but in the meantime here are a few links which might be handy for you.
Saturday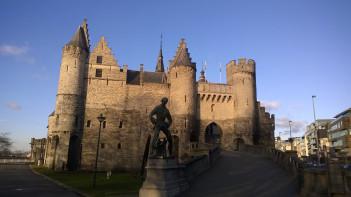 Het Steen
Seminiviering is a spring time fertility ritual and very much a local celebration which take place on the first Saturday of spring, and which you can read about here. Festivities begin on the Grote Markt at 11.30 am, with folk dancing and singing. You can then follow the procession to Sint Andries, via Het Steen, where the figure of Semini can be seen above the archway entrance.
The ABC (antiques, bric-a-brac, curiosa) market is on at Den Beulebak from 11am -5pm
And for the coolest Saturday night in town head to London Calling at Ampere, as they celebrate their third birthday.   Tix here!!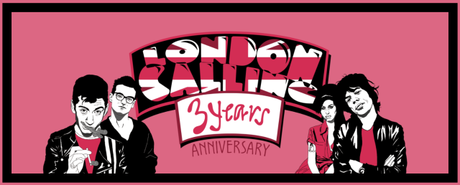 Sunday
Jeugdboekenmaand is coming to an end. Head to Permeke Library for the free closing party, suitable for all ages and promising a photo exhibition and  futuristic tunes from a winged music machine …
SNITT (second hand market organisers) are holding a rommelmarkt at Haar on Montevideostraat from 10 am -7pm.
The weather is likely to be much milder (11-12 degrees) and dry on Friday and Saturday, with the possibility of some showers on Sunday.
Miscellaneous
Colective Amorika, March Agenda: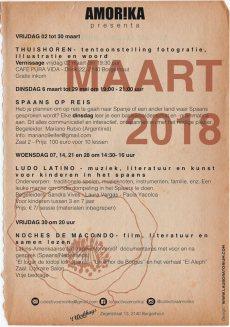 If you are a runner, you can register for the Antwerp Ten Miles which takes place on  the 22nd April.
Find & Follow Nessascityblog
Find Nessascityblog on social media, where additional events and activities are also posted

Instagram
Facebook (Events in Antwerp: in conjunction with London Calling)
Twitter &