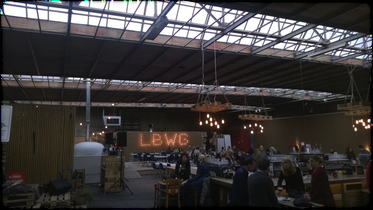 LBWG
This weekend sees the close of winter bar Little Brewers Winter Garden. It will doubtless re-open in a summer incarnation later this year. Here's the full program of weekend events to mark the end of its winter season.
JEFF (Youth Film Festival) is also on the whole weekend (and thoughout the holiday week). Films will be showing in Ecohuis and Zuiderpershuis. There are also workshops. See the full program here.
If you are not familiar with the Eilandje area of Antwerp (the port area where MAS museum is situated) then this is a good weekend to discover it, with events on both days for Welkom op Het Eiland.
Over the whole weekend there is an exhibition of minerals, fossils and precious stones at Kinepolis, for 4 euros.
Here's your GOOGLE MAP for all the places mentioned in this weekend's post.
Friday
It's the last Friday of the month, and -according to Critical Mass -never to late to enjoy some Valentine's Romance. Assemble on Theaterplein with your bike at 6pm for the Valentine's edition of the monthly bike ride.
Saturday

London Calling
Skool's out! Why not kick off the krokus vakantie with London Calling's Let's Bowie! at Bar Venetie, Saturday night on the Turnhoutsebaan from 10pm.
Gardeners of Antwerp -the Ecohuis is offering a day of free gardening workshops from 1pm until 6pm. To take part costs nothing but you need to register by mailing or calling: [email protected] or tel. 03 217 08 11
Or head to Sint Jansplein for another big second hand market from 9am -6pm
It's the monthly free film at Het Roze Huis at 8pm: Tru Love.
Sunday
More gardening tips! This time it's pruning the roses at Rivierenhof, with the gardners that keep the rose garden there. Register by calling 03 3605218 . Free.
Alas, the weather is not looking great -about 10-12 degrees, but feeling colder, with chances of rain and drizzle on both Saturday and on Sunday.
Miscellaneous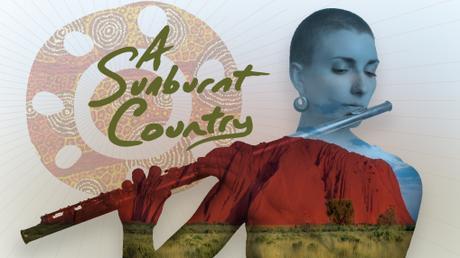 Maddi Goodwin & A Sunburnt Country
I was pleased to be contacted by musician Maddi Goodwin, creator of A Sun Burnt Country project. I am very much looking forward to attending this eclectic event at de Singel on Friday 19th May. It's a must for internationally-minded people, and doubly so if they are from- or have an interest in – Australia and Australian culture. The evening will comprise of music, readings and dance, and I am including it here because there is a 20% discount on tickets if you order them before the 1st March, which is not far away!
If you have children (aged 8-14) interested in the Children's University event on 19th March, you can register them from now. You might also want to know that March is Youth Book Month.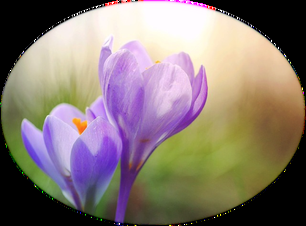 Also for kids -the spring break (Krokus vakantie) is coming up in Belgium (starting 27th February). If you have kids who are off that week and would enjoy some sports activities check out this Stad Antwerpen Page. The activities on offer can be seen here and you need to go here to register. Stad Antwerpen museums also offer some ateliers during the Krokus vakantie, some of these involve signing up for more than one day.
Idee Kids also offers a variety of activities and workshops during the holiday week.
Also during the break, some swimming pools in the Antwerp area have extended opening hours.
If you took part in Lei Reijnder's (Cloudknitters) Let Sky The Limit postcard mail-art project last year, you can now see all the entries on this film
We are fast approaching the very end of the Stadhuis 450 expo, which closes in March. If you have been meaning to go but haven't, then time is running out ….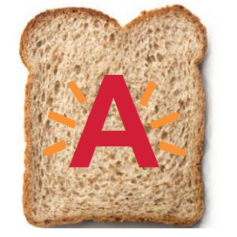 Het Beleg van Antwerpen
And just for fun, thank Het Beleg van Antwerpen for offering on our behalf, this very special greeting from the city of Antwerp, to President Trump.
Finally – would you like to write a guest post for Nessascityblog? As you are probably aware, I post on Thursdays, weekly. I'd like to include a guest post for after the weekend is over, but before the new post is out (so Monday, Tuesday or Wednesday). I'd like posts in English which tell personal Antwerp stories -yours. Where are you from? What are you doing in Antwerp? Why? And what are your experiences of living and/ or working in Antwerp? What are the pleasures and challenges of adapting to life here? You don't need to be Shakespeare and you don't need to have English as your first language. I will proof-read and edit posts if necessary. Please get in touch via the About page if you would like to contribute. If you have a different idea for an Antwerp-related post I'd also love to hear it.
Don't forget to find and follow Nessascityblog on:
Instagram
Facebook (in conjunction with London Calling)
Twitter

Pinterest
— NEXT POST: THURSDAY 2nd MARCH —