It feels good to be moving in to March, with a few signs of spring to lift the spirits. Here's the GOOGLE MAP for this weekend's locations and venues.
Friday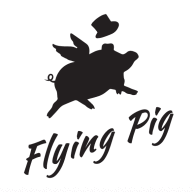 You could start your weekend at one of two free-entry food and drink events: there's this  Warehouse Edition of Flying Pig at pop-up Contrair, which promises the usual fair of drinks, fingerfood and DJs from 5pm, or  StrEAT (not far away) at Felix Pakhuis from 6pm.
Then you could jump on the Antwerp Soul Train at Bar Venetie from 10pm…

Saturday
It's Retro Day from 10am -6pm in the eight Kringwinkels (thrift shops) of Antwerp. The Kringwinkel most central to Antwerp is at Jorispoort 29. It doesn't look very eye catching from the outside but it has three floors of second hand household items, toys, books, furniture and clothes. On Twitter, Facebook and Instagram you could win a 25 euro voucher by sharing a picture of your own retro treasure(s) with the hashtags #retrodag and #dekringwinkelantwerpen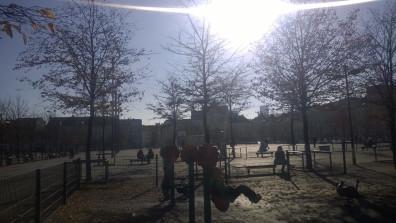 Sint Jansplein
In a similar vein there is the regular, big secondhand and flea market on Sint Jansplein, starting at 9am.
Between 11- 5pm there's a closet sale at Plein Publiek, held by Revive Collective.
For film fans, there is a festival of short films –Ciné Public)-at Cinema Zuid (that's in the Photography Museum). It's a fiver for a 'block' of short films (each block consists of about 7 films and last approximately 2 hours).
There's a Breakdancing event on Saturday evening at Waagnatie. It doesn't cost but you need to get your free ticket here beforehand. Doors open at 6.
Sunday
It's the 5th Antwerp Urban Trail, which leaves from Park Spoor Noord in 'waves' every 20 minutes from 9am. This year the route will run via the new Port of Antwerp harbor building.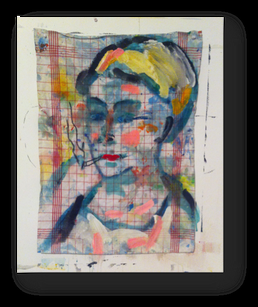 Sacha Eckes, one of the artists exhibiting at Life Will Be Great Soon
Round off the weekend with this vernissage  ("Life Will Be Great Soon") at the Praetoria Gallery in Berchem, from 2-6pm. Until 22nd April.
The weather looks reasonably mild and bright (12- 13 degrees) but there could be some showers around.
Miscellaneous
If you have children (aged 8-14) interested in the Children's University event on 19th March, you can register them from now. You might also want to know that March is Youth Book Month.
We are fast approaching the very end of the Stadhuis 450 expo, which closes at the end of this month. If you have been meaning to go but haven't, then time is running out ….
Talking of running -you can now register for the Antwerp 10 miles in April.
Have you spotted the Hard Rock Café that's coming to Antwerp?
If you are interested in international education in Antwerp for your children, come to the Antwerp International School Open day on Wednesday
Finally – would you like to write a guest post for Nessascityblog? As you are probably aware, I post on Thursdays, weekly. I'd like to include a guest post for after the weekend is over, but before the new post is out (so Monday, Tuesday or Wednesday). I'd like posts in English which tell personal Antwerp stories -yours. Where are you from? What are you doing in Antwerp? Why? And what are your experiences of living and/ or working in Antwerp? What are the pleasures and challenges of adapting to life here? You don't need to be Shakespeare and you don't need to have English as your first language. I will proof-read and edit posts if necessary. Please get in touch via the About page if you would like to contribute. If you have a different idea for an Antwerp-related post I'd also love to hear it.
Don't forget to find and follow Nessascityblog on:
Instagram
Facebook (in conjunction with London Calling)
Twitter

Pinterest