Dude, Where's My Car? (2000)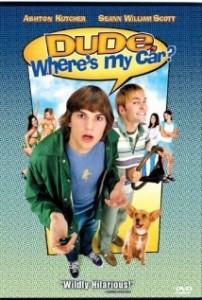 Meet Jesse (Ashton Kutcher, TV's "That '70′s Show") and Chester (Seann William Scott, American Pie), two dimwitted yet lovable party animals who wake up one morning with a burning question: Dude, Where's My Car? Their only clues are a matchbook cover from Kitty Kat strip club an a year's supply of pudding in the fridge. As they retrace their steps, these dudes are in for the ride of their lives, encountering hot alien chicks, dodging killer ostriches, and trying to score "special treats" from their ticked-off twin girlfriends. It's an outrageously sweeeeeet comedy adventure that's "totally entertaining all the way through… totally!"
Verdict: 3/10
Go to top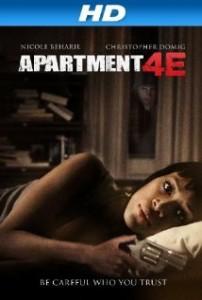 Apartment 4E (2012)
Piper (Nicole Beharie, The Last Fall, 42) is a beautiful, intelligent young woman with everything to live for…but she's trapped in a dark world of her own making. Deeply troubled, desperate and clutching a handgun, Piper has not left her apartment in a long time, and when there's a knock on the door, she will face a choice that will make the difference between life and death. This stranger may have the answers to the mystery at the center of Piper's world, or he may have his own reasons for tracking her down. The truth lies up the stairs and down the hall in APARTMENT 4E.
Verdict: 4/10
Go to top
Ginger & Rosa (2012)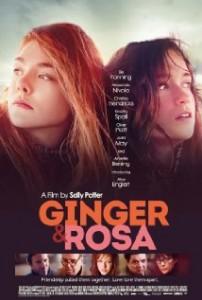 Two teenage girls – Ginger (Elle Fanning) and Rosa (Alice Englert) – are inseparable: they play truant together, discuss religion, politics and hairstyles, and dream of lives bigger than their mothers' frustrated domesticity. But, as the Cold War meets the sexual revolution, and the threat of nuclear holocaust escalates, the lifelong friendship of the two girls is shattered by the clash of desire and the determination to grow up.
Verdict: 8/10
Go to top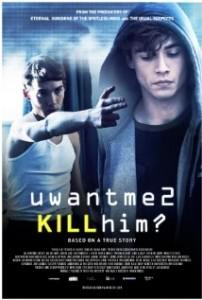 uwantme2killhim? (2013)
When 16-year-old Mark, handsome, popular with girls, meets local girl Rachel on the Internet, he quickly finds himself in an intense online relationship. Besotted, he will do anything for her – even befriend and defend – her awkward, loner brother, John, the perpetual target of school bullies. When Rachel, who is trapped in the grips of an abusive relationship, is murdered, Mark and John are determined to avenge her death. Their actions draw the attention of a female MI5 agent as they unwittingly stumble into an on-going operation. Soon, Mark is recruited to commit a devastating crime, one that made British legal history. Based on true events, Uwantme2KILLhim? is a fascinating and disturbing psychological thriller which exposes the internet as the crime scene of the 21st century.
Verdict: 6/10
Go to top
My Boss's Daughter (2003)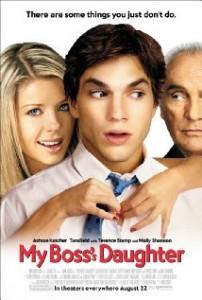 Sizzling hot Ashton Kutcher (JUST MARRIED, TV's THAT '70s SHOW, PUNK'D) and sexy Tara Reid (AMERICAN PIE 1 & 2, VAN WILDER) star in the outrageous comedy from the director of SCARY MOVIE 3 and in the irreverent style of OLD SCHOOL and AMERICAN WEDDING! When ambitious junior executive Tom Stansfield (Kutcher) accepts an invitation to the stately home of his grouchy boss (Terence Stamp — THE HAUNTED MANSION), he thinks it is for a big date with his boss's sexy daughter (Reid). But Tom gets a big surprise when he's expected to house-sit! And while he's left to hold down the fort, Tom's out-of-control co-workers begin showing up ready to party! Also featuring Molly Shannon (SERENDIPITY, TV's SATURDAY NIGHT LIVE) and Carmen Electra (SCARY MOVIE 2, TV's BAYWATCH) –– it's the longer, funnier, and R-rated version that you have to see to believe!
Verdict: 2/10
Go to top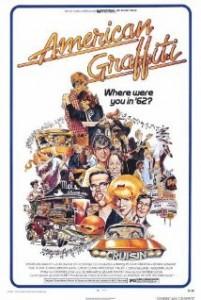 American Graffiti (1973)
From director George Lucas (Star Wars) and producer Francis Ford Coppola (The Godfather), American Graffiti is a classic coming-of-age story set against the 1960s backdrop of hot rods, drive-ins and rock n' roll. Starring Ron Howard, Richard Dreyfuss, Harrison Ford, Cindy Williams, Mackenzie Phillips and Suzanne Somers in their breakout roles, this nostalgic look back follows a group of teenagers as they cruise the streets on their last summer night before college. Nominated for five Academy Awards, including Best Picture and Best Director, American Graffiti features the howling sounds of Wolfman Jack and an unforgettable soundtrack with songs by Buddy Holly, Chuck Berry, The Beach Boys and Bill Haley & His Comets.
Verdict: 8/10
Go to top
Dark Skies (2013)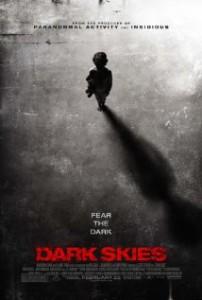 From the producer of Paranormal Activity, Insidious, and Sinister comes Dark Skies: a supernatural thriller that follows a young family living in the suburbs. As husband and wife Daniel and Lacey Barret witness an escalating series of disturbing events involving their family, their safe and peaceful home quickly unravels. When it becomes clear that the Barret family is being targeted by an unimaginably terrifying and deadly force, Daniel and Lacey take matters in their own hands to solve the mystery of what is after their family.
Verdict: 5/10
Go to top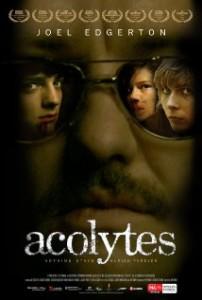 Acolytes (2008)
A tension soaked stalk and chase thriller. In their senior year of high school, James and Mark find a way to stop being the victim, they're going to kill their nemesis… That is when they stumble upon the serial killer who will do the killing for them. The chase of their lives begins into graves of the killer's victims…
Verdict: 5/10
Go to top
Night of the Creeps (1986)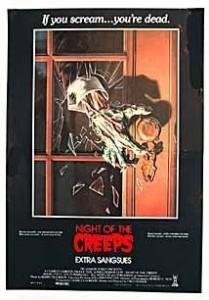 In this campy chiller, a college couple, in 1959, see an object plummet to Earth like a meteor. The boy accidentally swallows a space-slug that shoots out. In 1986, two freshmen roam the campus and stumble across the corpse of the boy who swallowed the space-slug. Once thawed out, the corpse comes to life.
Verdict: 6/10
Go to top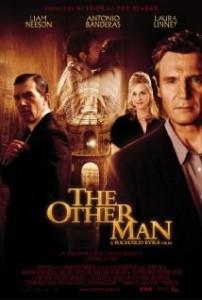 The Other Man (2008)
A taut thriller, THE OTHER MAN is an intimate tale of a man who discovers his wife's infidelity and sets out to track down his rival. Driven to pursue the mystery surrounding his wife's adultery, Liam Neeson embarks on a global pursuit with a haunted passion that begins to probe the nature not simply of jealousy, but of loss and forgiveness. The film is beautifully shot on location in Milan and Lake Como as well as in London and Ely by renowned cinematographer Harris Zambarloukos (Mama Mia!, Heart in the Sand.)
Verdict: 4/10
Go to top
Forbidden Ground (2013)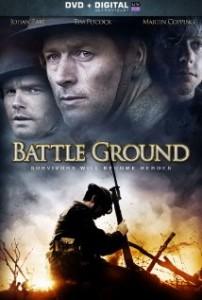 When an allied charge on the German lines goes horribly wrong, one man finds himself stranded in No Man's Land. Reuniting with two other survivors, together they must help each other as they charge into the unknown across the muddy wasteland as the Germans quickly hone in on the desperate trio. Tensions rise between the soldiers as they are surrounded by explosions of grenades with the constant rattle of machine guns in their ears. Time is running out as they make their way back over enemy lines as an impending attack could soon take them out.
Verdict: 4/10
Go to top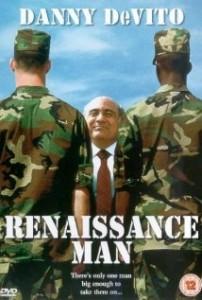 Renaissance Man (1994)
Expect big, big laughs when funnyman Danny DeVito (TWINS, RUTHLESS PEOPLE) joins forces with talened director Penny Marshall (A LEAGUE OF THEIR OWN, BIG) to deliver a lively five-star comedy you're going to love! DeVito plays a down-on-his-luck businessman who desperately takes the only job offered — a teaching position in the U.S. Army. His mission: keep a ragtag bunch of underachieving misfits from flunking out of basic training! Be on alert for laughter as this unlikely new teacher and his underdog class unexpectedly inspire one another to be all that they can be!
Verdict: 7/10
Go to top
People Like Us (2012)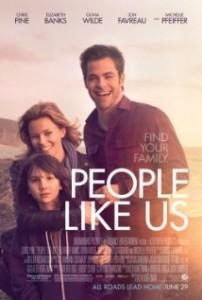 From DreamWorks Pictures, the studio that brought you The Help, comes the smart and witty drama People Like Us, featuring an all-star cast, including Chris Pine (Star Trek), Elizabeth Banks (The Hunger Games), award-winning Michelle Pfeiffer and Olivia Wilde. Sam (Pine) is a twenty-something, fast-talking salesman whose latest deal collapses the day he learns his father has suddenly died. Against his wishes, Sam is called home to put his father's estate in order and reconnect with his estranged family. While there, he uncovers a startling secret that turns his entire world upside down — he has a 30-year-old sister he never knew existed. Complete with bonus material that reveals how people like us became People Like Us, this is an inspirational and touching movie everyone can relate to.
Verdict: 8/10
Go to top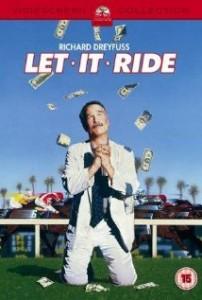 Let It Ride (1989)
Joe Pytka's comedy stars Richard Dreyfuss as Trotter, a cab driver who gets a hot tip on a horse race and soon finds himself on the gambling hot streak of his life.
Verdict: 6/10
Go to top
The Black Cauldron (1985)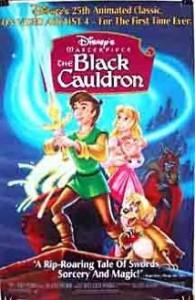 Fantasy, magic and fun are all brewed together in Disney's legendary adventure The Black Cauldron. Created from a new digital master this 25th Anniversary Edition features vibrant picture presentation and  includes exciting new bonus features!
Whoever releases the mysterious Black Cauldron's power will be invincible! The fearsome Horned King will do anything to possess it, but he is challenged by the most unlikely adversary: a young assistant pig keeper named Taran, who dreams of doing heroic deeds. With a motley team of the brave Princess Eilonwy, a minstrel named Fflewddur Fflam and Hen Wen, a remarkable pig who can predict the future, Taran embarks on a quest to stop the Black Cauldron's evil once and for all. Will he have the courage to succeed?
Verdict: 6/10
Go to top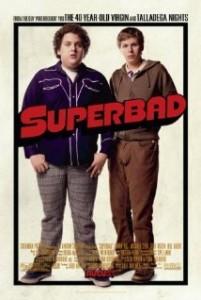 Superbad (2007)
From the guy who brought you Knocked Up and The 40-Year-Old Virgin comes SUPERBAD. Seth (Jonah Hill) and Evan (Michael Cera) want nothing more than to lose their virginity before they head off to college. To do that, though, they need to get liquor for the big party that night. With the help of their friend Fogell, a.k.a. McLovin (Christopher Mintz-Plasse), and his fake I.D., the three of them go on a hilarious chase for that elusive booze, dodging incompetent cops (Knocked Up's Seth Rogen and "Saturday Night Live's" Bill Hader), angry neighbors and jealous boyfriends. Hailed as an "iconic comedy…a true classic of its times" (Pete Hammond, Maxim), SUPERBAD is a laugh-out-loud masterpiece!"
Verdict: 7/10
Go to top
Gothika (2003)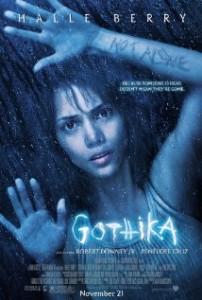 A brilliant and respected criminal psychologist, Dr. Miranda Grey (Halle Berry) is an expert at knowing what is rational. Under the direction of her husband (Charles S. Dutton), Miranda treats dangerously disturbed patients at the Woodward Penitentiary for Women. But Miranda's life is thrust into terrifying jeopardy after a cryptic encounter with a mysterious young girl leads to a nightmare beyond her wildest imagination.
Verdict: 3/10
Go to top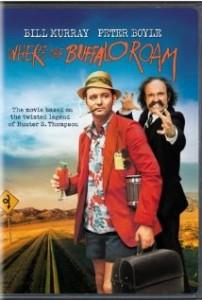 Where the Buffalo Roam (1980)
Comic star Bill Murray is at his wildest as America's leading "Gonzo" journalist, Dr. Hunter S. Thompson, the legendary underground reporter whose passion for writing was second only to his love of weird chemicals, alcohol, violence and insanity. Along with best friend (Peter Boyle), Murray offers a manic look back at the Sixties and Seventies as an eyewitness to everything from a free-for-all San Francisco drug trial to a one-on-one bathroom interview with then Presidential candidate Richard Nixon. This off-the-wall comedy also boasts a musical score by rock superstar Neil Young.
Verdict: 5/10
Go to top
Orange County (2002)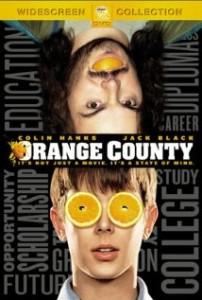 A brainy high school senior wants desperately to get into Stanford University, but things get off on the wrong foot when his bumbling guidance counselor accidentally sends in the transcript of the worst student in school as his own.
Verdict: 6/10
Go to top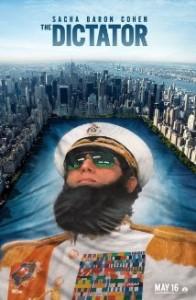 The Dictator (2012)
The creators and star of Borat bring you the hilarious comedy about what happens when the world's worst dictator is stuck in New York and forced to live his worst nightmare…the American dream.
Verdict: 5/10
Go to top
Hoop Dreams (1994)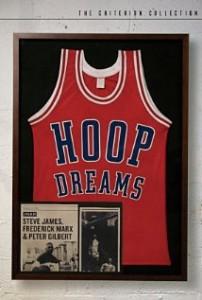 Two ordinary inner-city kids dare to dream the impossible – professional basketball glory – in this epic chronicle of hope and faith. Filmed over a five-year period, Hoop Dreams follows young Arthur Agee and William Gates as they navigate the complex, competitive world of scholastic athletics while striving to overcome the intense pressures of family life and the realities of their Chicago streets. The Criterion Collection is proud to present this landmark documentary chronicling two remarkable families who challenge the American dream.
Verdict: 9/10
Go to top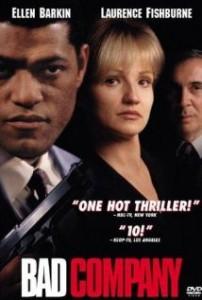 Bad Company (1995)
A former CIA agent, at a loss for what to do after the Cold War's demise, joins a private industrial firm that specializes in business espionage activities. But what at first seems to be a matter of simple spying turns into something more deadly.
Verdict: 6/10
Go to top
The Possession (2012)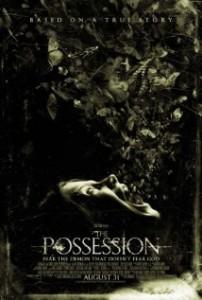 Clyde (Jeffrey Dean Morgan) and Stephanie Brenek (Kyra Sedgwick) see little cause for alarm when their youngest daughter Em becomes oddly obsessed with an antique wooden box she purchased at a yard sale. But as Em's behavior becomes increasingly erratic, the couple fears the presence of a malevolent force in their midst, only to discover that the box was built to contain a Dibbuk, a dislocated spirit that inhabits and ultimately devours its human host.
Verdict: 3/10
Go to top
Enjoyed the read? Subscribe!