Metallica: Some Kind of Monster (2004)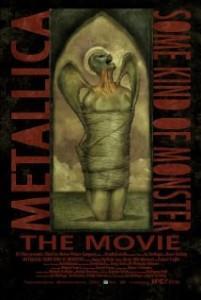 Featuring the most successful heavy metal band of all time, METALLICA: SOME KIND OF MONSTER offers a revealing and exclusive behind-the-scenes look at the legendary band as they confront personal demons and their relationships with each other while recording their Grammy-winning album, St. Anger.
Verdict: 8/10
Go to top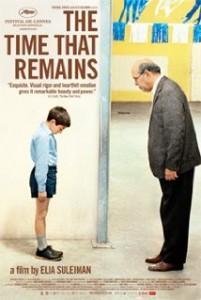 The Time That Remains (2009)
Covering the years from 1948 to the present day, writer/director Elia Suleiman's THE TIME THAT REMAINS is a humorous, heartbreaking film that explores life among the Israeli Arab community, shot largely in homes and places in which Suleiman's family once lived. Inspired by his father's diaries, letters his mother sent to family members who had fled the Israeli occupation, and the director's own recollections, the film recounts the saga of the filmmaker's family in subtly hilarious vignettes. An intimate and semi-biographical portrait of Palestinians living as a minority in their own homeland, THE TIME THAT REMAINS is an elegantly stylized chronicle of life's often touching absurdities.
Verdict: 8/10
Go to top
Let's Get Lost (1988)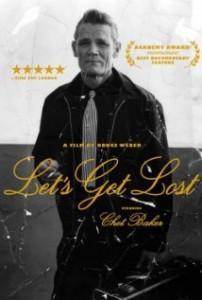 Documentary on the life of jazz trumpeter and drug addict Chet Baker. Fascinating series of interviews with friends, family, associates and lovers, interspersed with film from Baker's earlier life and some modern-day performances.
Verdict: 8/10
Go to top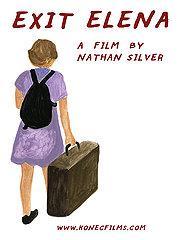 Exit Elena (2012)
With no place to call home, 19-year-old Elena takes a job as a live-in aide. She finds herself thrust into the middle of a family in crisis: all the things that go on between a father, grandmother, mother, and cat. Eventually, Elena strikes something of a balance though… That is, until the prodigal son returns home. Placing fictional characters alongside real people, 'Exit Elena' is shot through with all the rough edges inherent to family life and home movie form – in short, it's a dark comedy.
Verdict: 7/10
Go to top
The Indian Tomb (1959)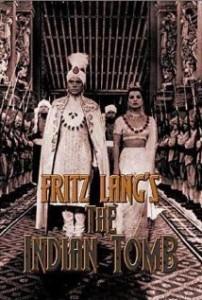 After more than two decades of exile in Hollywood, master filmmaker Fritz Lang triumphantly returned to his native Germany to direct the lavish two-part adventure tale The Tiger of Eschnapur and The Indian Tomb from a story he had co-authored almost forty years earlier. In the grand tradition of the serialized cliffhanger, this film picks up right where The Tiger of Eschnapur ends. The adventure concludes with a rescue from a sandstorm, a trek through the jungle, a cave of lepers, and a bloody palace rebellion. Together, these films provide the cinematic link between the classic silent serials and the modern action/adventures of Indiana Jones and The Mummy.
Verdict: 8/10
Go to top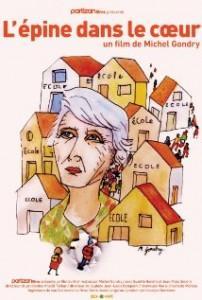 The Thorn in the Heart (2009)
Filmmaker Michel Gondry turns from the playful semi-surrealism of Eternal Sunshine Of The Spotless Mind and The Science Of Sleep to the personal story of a beloved family member in this documentary. Suzette Gondry is Michel's aunt and a retired schoolteacher; she educated children in rural communities in France from 1952 to 1986. While Suzette was committed to the education of all her students, she was a particularly close with one in particular — her son, Jean-Yves, with whom she's had a loving but sometimes combative relationship. Michel accompanies Suzette on a journey in which she visits the many schools where she taught — or the sites where those schools once stood — and speaks of her experiences. She also meets some of her former students, and it's clear they recall Suzette as a woman with a kind heart but a strong will, and her determination earned her the enmity of a few of her charges.
Verdict: 5/10
Go to top
Exam (2009)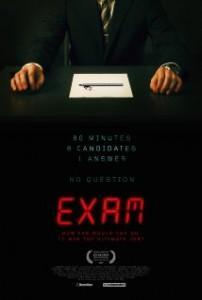 Like Saw for corporate go-getters, in EXAM eight young people vying for a sought-after job are locked together in a room and given one hour to finish their exam. But the exam is a blank piece of paper and the eight candidates soon realize their only competition isn't a Q&A but each other. Hot rising talent Stuart Hazeldine is Hollywood's in-demand rewrite artist for top sci-fi and thriller fare and now he's established himself as a behind the camera threat with this brilliant genre spin highlighted by actor Luke (28 Days Later) Mably's swaggeringly solipsistic bad-boy charisma as the job applicant most likely to succeed by stabbing you in the back. Like Saw for smarties or the B-movie gem Cube, EXAM is one test you can look forward to bring your number 2 pencil and hope you don't get cut.
Verdict: 7/10
Go to top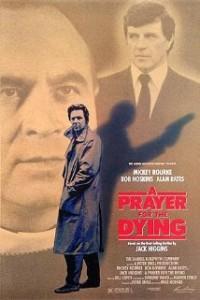 A Prayer for the Dying (1987)
Mickey Rourke (9 1/2 Weeks) gives "his finest performance to date" (L.A. Weekly) in this hair-trigger action-thriller co-starring Bob Hoskins (Enemy at the Gates), Alan Bates (The Sum of All Fears) and Liam Neeson (Star Wars: Episode I). A gritty tale of retribution and redemption, A Prayer for the Dying has "a brisk style and an edgy rhythm" (The New York Times) that will keep your heart racing in suspense until the final frame! Tormented IRA revolutionary Martin Fallon (Rourke) wants out of the endless cycle of violence and bloodshed. Unfortunately, the price for his freedom is to perform one last murder for a ruthless mobster (Bates). As the vicious world he's trying to escape closes in on him, Fallon's only hope for salvation may be the man he's been ordered to kill.
Verdict: 6/10
Go to top
The Aura (2005)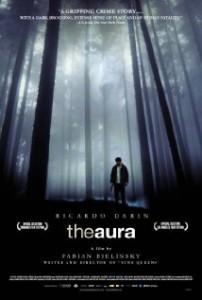 (Drama/Thriller) A shy taxidermist who secretly dreams of executing the perfect robbery stumbles upon an opportunity. Caught up in a world of complexities and frightening violence, his lack of experience puts him in real danger. Plus, he is an epileptic. Before each seizure he is visited by the "aura" — a paradoxical moment of confusion and enlightenment where the past and future seem to blend. Argentina's official submission, Best Foreign Language Film for the 2006 Academy Awards.
Verdict: 9/10
Go to top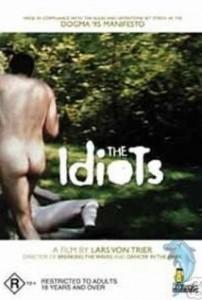 The Idiots (1998)
Lars von Trier wrote (in four days) and directed this Danish comedy-drama about a group of Copenhagen eccentrics who find a therapeutic release and confront apathy via unacceptable, idiotic behavior which they call 'spazzing.' Stoffer ( Jens Albinus) is supposed to be selling his uncle's house but instead it becomes the focal point for geeky group activities. Restaurant patrons are disturbed by the group's mischief, but single diner Karen (Bodil Jorgensen) develops an appreciation of their antics. Stoffer, at his birthday party, wishes for a 'gangbang,' and both clothes and inhibitions are soon discarded. But when Stoffer calls for the group members to let idiocy invade their personal daily lives, only Karen takes up the challenge. Shown in competition at the 1998 Cannes Film Festival. 
Verdict: 6/10
Go to top
Nightwatch (1997)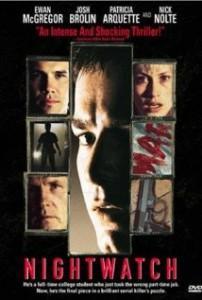 This edge-of-your-seat suspense thriller stars Ewan McGregor (Trainspotting, Big Fish) as Martin, a cash-strapped law student who took the wrong part-time job. Martin's peaceful graveyard shift at the city morgue fast becomes a time of terror when a serial killer begins wreaking havoc – and leaving behind clues pointing to Martin's guilt! Also starring Patricia Arquette (TV's "Medium"), Nick Nolte (Warrior) and Josh Brolin (True Grit, Men In Black III), Nightwatch is a stylishly original motion picture that leads you on a shocking series of twists and turns.
Verdict: 6/10
Go to top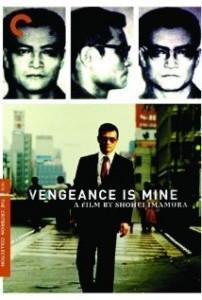 Vengeance is Mine (1979)
LIKE ALL GREAT SHOHEI IMAMURA PROTAGONISTS, VENGEANCE IS MINE'S IWAO ENOKIZU (KEN OGATA) LURKS ON THE MARGINS OF JAPANESE SOCIETY. A THIEF, MURDERER, AND CHARMING LADY-KILLER, IWAO IS ON THE RUN FROM THE POLICE. DIRECTOR SHOHEI IMAMURA TURNS THIS FACT-BASED STORY, OF THE SEVENTY-THREE-DAY KILLING SPREE OF A REMORSELESS MAN FROM A DEVOUTLY CATHOLIC FAMILY, INTO A COLD, PERVERSE, AND, AT TIMES, DIABOLICALLY FUNNY TALE OF THE PRIMITIVE COEXISTING WITH THE MODERN. MORE THAN JUST A TRUE-CRIME CASE, VENGEANCE IS MINE BARES MANKIND'S SNARLING ID.
Verdict: 8/10
Go to top
In the Bedroom (2001)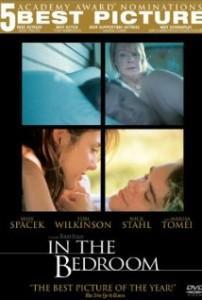 Tom Wilkinson, Marisa Tomei, Sissy Spacek. To the dismay of his Maine family, a college freshman falls for a young mother who is not quite divorced from her jealous husband.
Verdict: 9/10
Go to top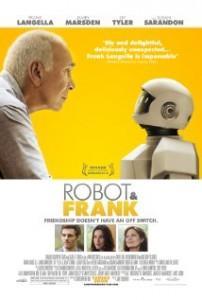 Robot & Frank (2012)
Set in the near future, Frank, a retired cat burglar, has two grown kids who are concerned he can no longer live alone. They are tempted to place him in a nursing home until Frank's son chooses a different option: against the old man's wishes, he buys Frank a walking, talking humanoid robot programmed to improve his physical and mental health. What follows is an often hilarious and heartwarming story about finding friends and family in the most unexpected places. Starring an ensemble cast led by Academy Award nominee Frank Lengella (2008, Best Actor, Frost/Nixon), Academy Award Winner Susan Sarandon (1995, Best Actress, Dead Man Walking), Liv Tyler and James Marsden.
Verdict: 8/10
Go to top
Manhattan (1979)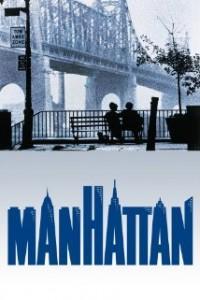 Nominated for two Academy Awards in 1979 and considered "one of Allen's most enduring accomplishments" (Boxoffice), Manhattan is a wry, touching and finely rendered portrait of modern relationships against the backdrop of urban alienation. Sumptuously photographed in black and white (Allen's first film in that format) and accompanied by a magnificent Gershwin score, Woody Allen's aesthetic triumph is a "prismatic portrait of a time and a place that may be studied decades hence" (Time). 42-year-old Manhattan native Isaac Davis (Allen) has a job he hates, a seventeen-year-old girlfriend, Tracy (Mariel Hemingway), he doesn't love and a lesbian ex-wife, Jill (Meryl Streep), who's writing a tell-all book about their marriage and whom he'd like to strangle. But when he meets his best friend's sexy intellectual mistress, Mary (Diane Keaton), Isaac falls head over heels in lust! Leaving Tracy, bedding Mary and quitting his job are just the beginning of Isaac's quest for romance and fulfillment in a city where sex is as intimate as a handshake and the gateway to true love is a revolving door.
Verdict: 9/10
Go to top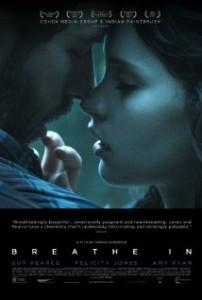 Breathe In (2013)
When a foreign exchange student arrives in a small upstate New York town, she challenges the dynamics of her host family's relationships and alters their lives forever.
Verdict: 6/10
Go to top
0