The Texas Chainsaw Massacre 2 (1986)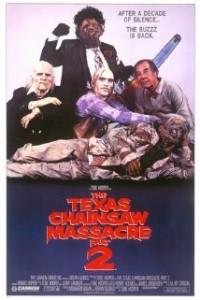 AFTER A DECADE OF SILENCE… THE BUZZZ IS BACK!
In 1974, Tobe Hooper quite literally changed the face of horror with his landmark film The Texas Chain Saw Massacre. Although the hulking Leatherface and his trusty power tool left an indelible mark upon the cinematic landscape, it wouldn t be until 1986 that the buzz came back… in The Texas Chainsaw Massacre 2!
Relocating the cannibalistic Sawyer clan to a cavernous, labyrinthian dwelling beneath an amusement park, Hooper s deliciously demented sequel sees Leatherface and Co. continue their murderous exploits afresh. This time around, local DJ Stretch runs afoul of the Sawyers when she gets mixed up in the brutal slaying of two youngsters. Meanwhile, Lieutenant Lefty Enright, is hell-bent on avenging the murder of his nephew Franklin in the first movie.
A cult classic in its own right, The Texas Chainsaw Massacre 2 serves up a heady blend of gratuitous gore, socio-political critique and jet-black humor whilst Dennis Hopper s unhinged turn as Lefty needs to be seen to be believed! Whichever way you skin it, Leatherface s second cinematic outing is an uncompromisingly delirious vision from one of horror s great directors.
Verdict: 5/10
Go to top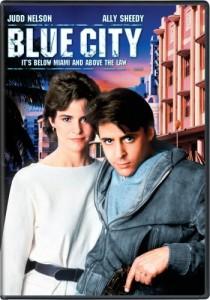 Blue City (1986)
Judd Nelson and Ally Sheedy rekindle their chemistry from The Breakfast Club and St. Elmo's Fire in this taut thriller. After learning that his father, the mayor of Blue City, has been murdered, Billy Turner (Nelson) must track down the killer. Nelson excels as a wisecracking hero who isn't afraid to bust a few heads to get the information he needs. Supporting work from David Caruso and a standout score by Ry Cooder keep the excitement level high until the explosive conclusion.
Verdict: 3/10
Go to top
Treasure Planet (2002)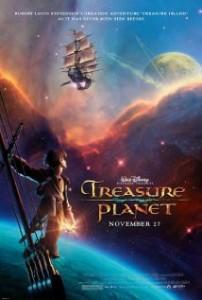 An updated science fiction version of the classic Robert Louis Stevenson tale 'Treasure Island'. Jim Hawkins is a young man who is given a holographic map by Billy Bones and is warned to beware the pirate Cyborg. Upon further inspection Jim realises that the map shows the location of some hidden treasure. Jim joins the crew of the space galleon RLS Legacy in search of distant planets and buried loot…
Verdict: 7/10
Go to top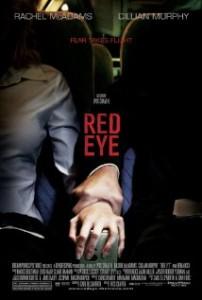 Red Eye (2005)
Fear takes flight at 30,000 feet in this non-stop action thriller! An overnight flight to Miami quickly becomes a battle for survival when Lisa (Rachel McAdams) realizes her seatmate (Cillian Murphy) plans to use her as part of a chilling assassination plot. As the miles tick by, she's in a race against time to warn the potential victims before it's too late. Get ready for the non-stop, adrenaline-pumping thrill ride that Peter Travers of Rolling Stone claims "will pin you to your seat."
Verdict: 6/10
Go to top
Cleaner (2007)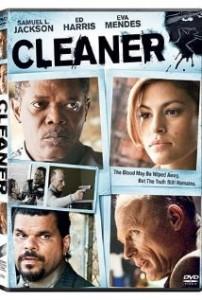 Thriller starring Samuel L. Jackson as ex-cop Tom Cutler. After leaving the police force, Tom now earns his living cleaning up crime scenes in New Jersey. Tom's latest job requires him to go to an upper class neighbourhood to clean up after a murder. When he returns to the house the next day to return the key, he encounters the house's owner Ann Norcut (Eva Mendes), who has no idea what has happened. When Tom discovers that Ann's husband, a key prosecution witness about to testify about corruption in the police force, has disappeared, he suspects a setup and looks to his old partner, Eddie (Ed Harris) for assistance.
Verdict: 6/10
Go to top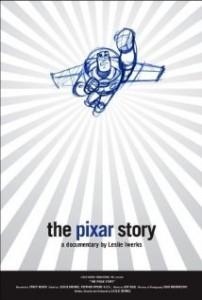 The Pixar Story (2007)
Pixar's turbulent beginnings from its days under the wing of George Lucas, to its independence, and subsequent purchase by Disney…
Verdict: 8/10
Go to top
True Confessions (1981)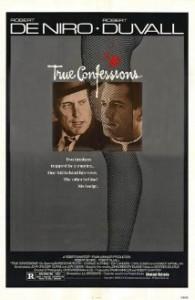 Detective Tom Spellacy (Duvall) and Catholic Monsignor Desmond Spellacy (De Niro) find their worlds colliding amidst a flurry of political finger-pointing and public outcries over a scandalous, headline-making murder. As Tom hunts down the elusive killer, his investigation threatens to expose secrets that could ruin his brother…and rock the foundation of his beloved church.
Verdict: 6/10
Go to top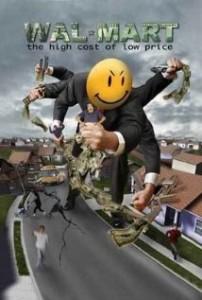 Wal-Mart: The High Cost of Low Price (2005)
Hard-hitting documentary looking at the business practices of American retail giant Wal Mart. Interviewing current and former employees, director Robert Greenwald assembles evidence that demonstrates the ways in which the company is forcing small businesses to close, as well as attacking its restrictive, anti-union employment policies.
Verdict: 7/10
Go to top
The Deep End of the Ocean (1999)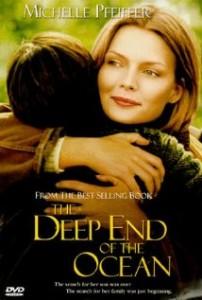 The Deep End of The Ocean is a film about a family's reaction when Ben, the youngest son is kidnapped and then found nine years later, living in the same town, where his family had just moved.
Verdict: 5/10
Go to top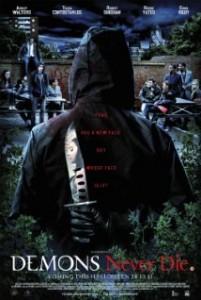 Demons Never Die (2011)
Stylish teen slasher film Demons Never Die follows eight very different London students with one deadly secret: they have all made a pact to end their lives together. However, a mysterious masked killer emerges from the shadows to grant their death-wish in more terrifying fashion than they could ever have imagined. Misfit Archie (Robert Sheehan), model Samantha (Emma Rigby), wide-boy Kenny (Jason Maza), star pupil Ashleigh (Shanika Warren-Markland), conflicted Ricky (Jacob Anderson), goth-girl Jasmine (Jennie Jacques), and weakling James (Jack Doolan) are all battling their own private demons, from eating disorders to lost parents. But as a much deadlier assailant hunts them down one by one, their quest for death becomes a desperate fight for their lives. Can these friends survive long enough to discover what they have to live for? Or will their bleeding hearts be brutally slashed wide open?
Verdict: 2/10
Go to top
Masquerade (1988)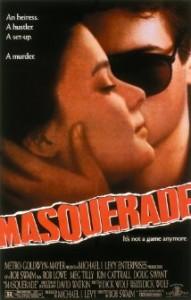 Orphaned heiress Olivia Lawrence (Meg Tilly) has a huge Easthampton estate, a $200 million fortune, and a tendency to fall for the wrong man. When she meets handsome sailing instructor Tim Whalen (Rob Lowe) the two of them embark on a passionate affair, but something's not right: does Tim really love her or is he just after her money?
Verdict: 6/10
Go to top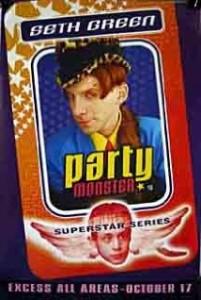 Party Monster (2003)
When smalltown boy Michael Alig (Macaulay Culkin) moves to New York he meets James St. James (Seth Green). In awe of this larger-than-life character and his decadent lifestyle, Alig determines to learn all he can from St. James and aspires to be even more fabulous. Soon his dream becomes a glittering reality. With his increasingly outrageous behavior and the wild antics of his infamous 'Club Kids', the charismatic Alig becomes the number one promoter in clubland and a media celebrity. Before long however, the hedonistic parties and drug-fuelled existence take their toll. In a last-ditch attempt to recapture the spirit of excess, Alig makes one final outrageous gesture. But can he get away with murder?
This unbelievable but true story of the man who reinvented New York nightlife in the early 90s is a fascinating and outrageous expose of good times-turned-sour featuring brilliant performances from Macaulay Culkin and Seth Green as you've never seen them before.
Verdict: 5/10
Go to top
Cold Creek Manor (2003)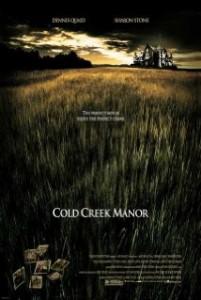 Mike Figgis directs this tense thriller in which husband and wife, Cooper (Dennis Quaid) and Leah (Sharon Stone), decide to opt for a quiet life in the countryside to bring up their children and get away from the frantic pace of New York. The family moves into a sprawling ramshackle house which has been repossessed and needs a lot of renovation work. They soon turn the house into their own ideal family home but when the previous owner, Dale Massie (Stephen Dorff), turns up on their doorstep after serving time in prison, he makes it clear that he still considers the house his. What the family also discover is that there is a sinister history to the house and that newcomers to Cold Creek are not as welcome as at first appeared.
Verdict: 4/10
Go to top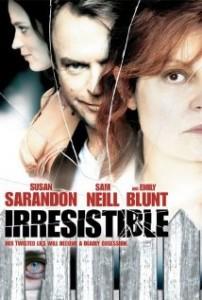 Irresistible (2006)
Drama starring Susan Sarandon and Sam Neill. Sophie Hartley (Sarandon) is convinced that she is being stalked and becomes increasingly certain that her husband's (Neill) beautiful co-worker, Mara (Emily Blunt), wants her children, her husband and her life. Sophie receives nothing but incredulous stares when she voices her concern to her disbelieving family and friends. Sophie struggles to maintain her sanity as the grip of paranoia continues to tighten its constricting grip.
Verdict: 7/10
Go to top
Sweet Home Alabama (2002)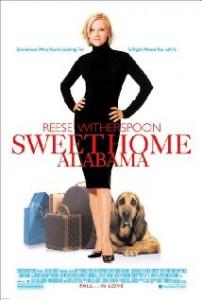 When New York fashion designer Melanie Carmichael (Reese Witherspoon) becomes engaged to the city's most eligible bachelor, she neglects to tell him she is still married to her high-school sweetheart Jake (Josh Lucas), who refuses to divorce her. However, when she returns to Alabama to try to sort things out, the old feelings start creeping in.
Verdict: 4/10
Go to top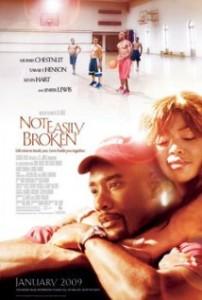 Not Easily Broken (2009)
Romantic drama based on the novel by T.D. Jakes. Dave and Clarice Johnson (Morris Chestnut and Taraji P. Henson) have been growing apart within their marriage for years, a fact that is sorely exposed when Clarice is hurt in a car accident and it becomes apparent that healing is needed for more than just her physical injuries. Meanwhile, Dave develops a friendship with beautiful single mother Julie (Maeve Quinlan) and her teenage son Bryson (Cannon Jay), stirring up his long-buried wish to have children and a loving, supportive partner. Can the couple resist temptation and remember the vows they made to each other over a decade earlier?
Verdict: 5/10
Go to top
Gung Ho (1986)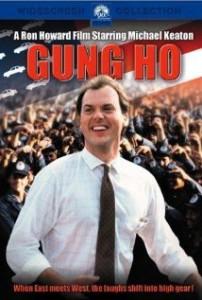 When Michael Keaton (Beetlejuice, Batman) persuades a Japanese auto firm to reopen his hometown's defunct auto factory, he's a hero. But when the Japanese hire him to enforce their policies among his American coworkers, he goes from hero to zero in seconds flat. See how really crazy things can get when Michael Keaton's in charge in Gung Ho – another great comedy by director Ron Howard (Splash, Night Shift, Cocoon, Parenthood).
Verdict: 6/10
Go to top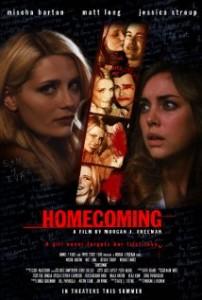 Homecoming (2009)
Revenge thriller starring Mischa Barton. When college student and star football player Mike (Matt Long) takes his girlfriend Elizabeth (Jessica Stroup) back to his Pennsylvania hometown for the weekend to introduce her to his family, they run into Mike's ex-girlfriend Shelby (Barton) – who cannot let go of the belief that she and Mike are meant only for each other. When Shelby meets Mike's new girlfriend, she hatches a vicious plot to destroy their relationship and win Mike back.
Verdict: 4/10
Go to top
Terms and Conditions May Apply (2013)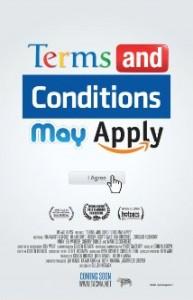 A documentary that exposes what corporations and governments learn about people through Internet and cell phone usage, and what can be done about it … if anything.
Verdict: 7/10
Go to top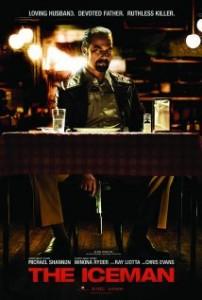 The Iceman (2012)
Ariel Vromen directs this gritty biopic tracing the career of New York contract killer Richard Kuklinski (Michael Shannon). After convincing his Catholic wife Deborah Pellicotti (Winona Ryder) that he works for Disney when he in fact produces porn videos, Polish-American Kuklinski soon finds himself on the payroll of local mobster Roy Demeo (Ray Liotta) as an 'enforcer'. As he warms to his new role amidst the New Jersey underworld, despatching 'contracts' with clinical precision, a striking contrast begins to build between that of the outwardly devoted family man and the ruthlessly efficient, emotionless killer.
Verdict: 8/10
Go to top
Gone Fishin' (1997)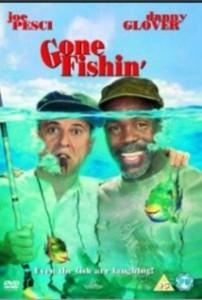 'Lethal Weapon' stable-mates Joe Pesci and Danny Glover star as two buddies out on a fishing holiday in Florida, dreaming of catching the elusive 'big one'. However, when the guys' car is stolen they find themselves caught up in a search for stolen jewels with two glamorous ladies.
Verdict: 2/10
Go to top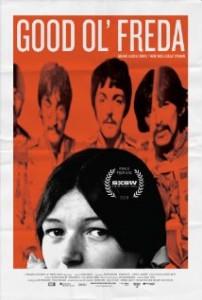 Good Ol' Freda (2013)
Freda Kelly was just a shy Liverpudlian teenager when she was asked to work for a local band hoping to make it big: The Beatles. History now notes that The Beatles were together for 10 years, but Freda worked for them for 11. Many people came in and out of the band's circle as they grew to international stardom, but Freda remained a staple because of her unfaltering loyalty and dedication. 
In GOOD OL' FREDA, Freda tells her personal stories for the first time in 50 years. One of few films produced with the support of the living Beatles and featuring original Beatles music, the film offers an insider perspective on the beloved band that changed the world of music. 
Verdict: 8/10
Go to top
Pegasus Vs. Chimera (2012)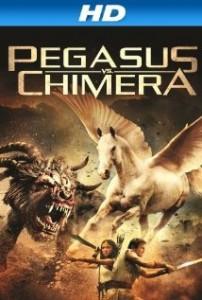 A father hunts with his son, slays a monstrous dragon and is confronted by a corrupt tyrant who forces them into battle.
Verdict: 1/10
Go to top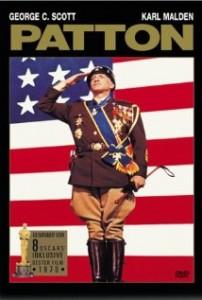 Patton (1970)
The life and times of America's most famous modern general, George Patton (George C. Scott), are recreated in this screen biography which focuses on Patton's controversial exploits during the Second World War, where he eventually gave up command of the Seventh Army after slapping a soldier and accusing him of being a coward – Patton was highly successful in his campaigns over North Africa, Sicily and parts of Europe. Scott won an Oscar for his performance but didn't accept it, and the film won a further six Academy Awards.
Verdict: 10/10
Go to top
Detention (2011)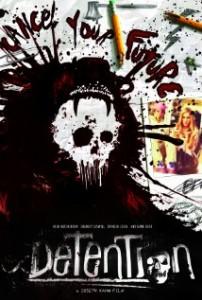 Josh Hutcherson, Dane Cook and Spencer Locke star in Detention, a hipster, teen horror-comedy where the local students of Grizzly Lake must survive their final year of high school. Standing in their way is Cinderhella, a slasher-movie killer who has seemingly come to life and is preying on the school's student body. As the clock ticks and the bodies pile up, the likely suspects are embroiled in a race against time to stop Cinderhella and ultimately save the word… if only they can get out of detention.
Verdict: 3/10
Go to top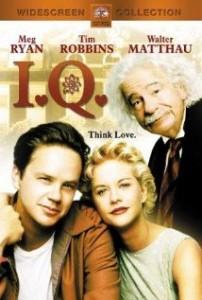 I.Q. (1994)
The head of campus security falls in love with Albert Einstein's beautiful niece and masquerades as a genius (with Einstein's blessing and help) in order to interest the girl.
Verdict: 5/10
Go to top
Like Crazy (2011)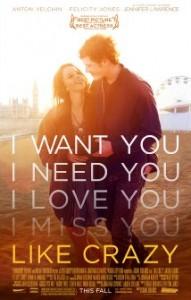 A British college student falls for an American student, only to be separated from him when she's banned from the U.S. after overstaying her visa.
Verdict: 7/10
Go to top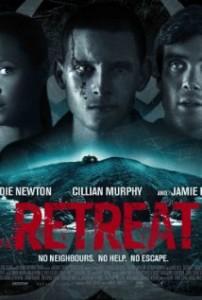 Retreat (2011)
Taking an isolated break on an uninhabited island Martin (Cillian Murphy) and Kate (Thandie Newton) are about to find that their island retreat is about to become a stone prison of unimaginable terror. When a blood-soaked stranger (Jamie Bell), stumbles through their door with an apocalyptic story of a virus sweeping across Europe decimating all in its path, their lives are turned upside down as they face the end of everything they know. Using all means necessary, they must fight to escape the approaching threat. But escape is only the beginning of their terrifying fight for survival…
Verdict: 7/10
Go to top
A Perfect Getaway (2009)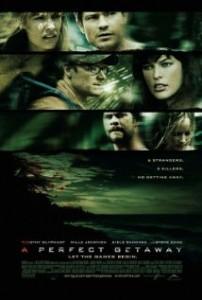 Hawaiian-set thriller from 'Pitch Black' director David Twohy, starring Steve Zahn and Milla Jovovich. When newlyweds Cliff (Zahn) and Cydney (Jovovich) head off to Hawaii's remotest beaches for their honeymoon, they believe they've found paradise on Earth. However, when they meet a group of scared hikers who inform them of the gruesome murder of another young married couple, they begin to doubt their original assessment. Teaming up with two other couples seems like the safest way to go, but when you don't know who to trust, everyone is a threat. It's not long before an adventurous, romantic honeymoon turns into a bloody battle for survival. Timothy Olyphant, Chris Hemsworth, Marley Shelton and Kiele Sanchez co-star.
Verdict: 6/10
Go to top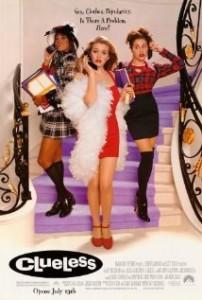 Clueless (1995)
If anyone in Beverly Hills is "clued in" it's Cher. She's almost 16, rich, way popular, and loves letting the world benefit from her expertise in life's important issues – like dating, fashion and looking good. She believes in "doing stuff for other people" but when it comes to matters of the heart, especially her own, she's well – clueless.
Verdict: 7/10
Go to top
Phantoms (1998)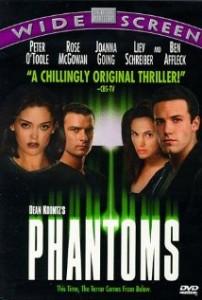 Sci-fi horror based on the Dean Koontz novel. When the people of Snowfield suddenly go missing – 700 of them – only five are left behind: two sisters (Rose McGowan and Joanna Going); the sheriff (Ben Affleck) and his deputy (Liev Schreiber); and an elderly professor (Peter O'Toole). Together they discover that an ancient evil, which for centuries rested beneath the Earth's crust, has revived to destroy every human in the town… and they are next on the list.
Verdict: 4/10
Go to top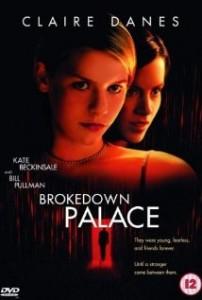 Brokedown Palace (2000)
Alice Marano (Claire Danes) and Darlene Davis (Kate Beckinsale) are childhood friends who graduate from high-school together. They celebrate by holidaying in Thailand, where they meet attractive young Australian backpacker Nick. Darlene sleeps with him, much to Alice's displeasure, but the girls agree to meet Nick again in Hong Kong, only to be arrested before their departure flight when heroin is found in their luggage. Their only hope for freedom lies with American expat lawyer Henry Greene (Bill Pullman), who agrees to help the girls – for a price.
Verdict: 6/10
Go to top
Enjoyed the read? Subscribe!