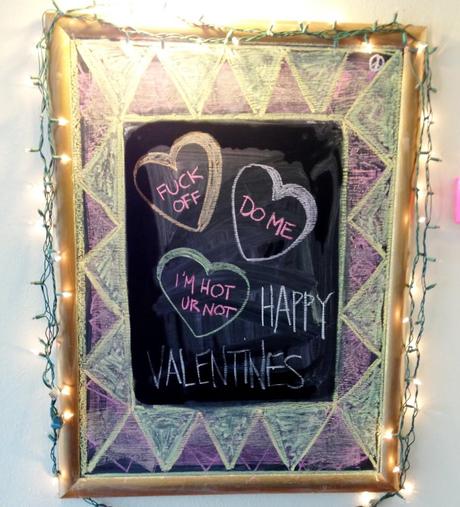 ( pardon the language, but my roommate always does the best chalk drawings. Had to be shared )
Can I just say I don't like anti-Valentines day people?? Even if this Valentines day I will be shacking up at my moms while my house gets tented (what a pain by the way), I am still stoked on it. I do believe you should tell the people you love everyday that you love them and all that good stuff, but Vday you can just go a little bit further. It's a cute, somewhat cheesy, total Hallmark holiday- and I am all for it. Oh yea, and I am single… so I am not one of those chicks blabbing on about how great this holiday is because my boyfriend bought me a stuffed bear that sings or something like that. I just genuinely like it, taken or not.
Moral of the story? Don't be a grinch this Valentines Day and try to spread some good vibes. It won't kill you to be a little festive…
Now, I need to go indulge in my greatest obsession, Girls. I think it's safe to say that it's the best show ever created? Yup.
P.S. Hope you all had a stellar weekend, I know I did <3<3!!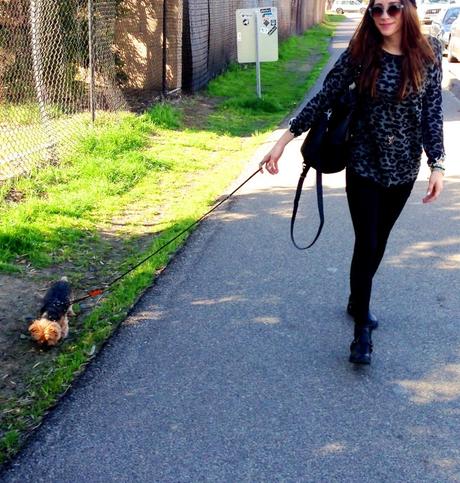 ( a lovely stroll with my main squeeze )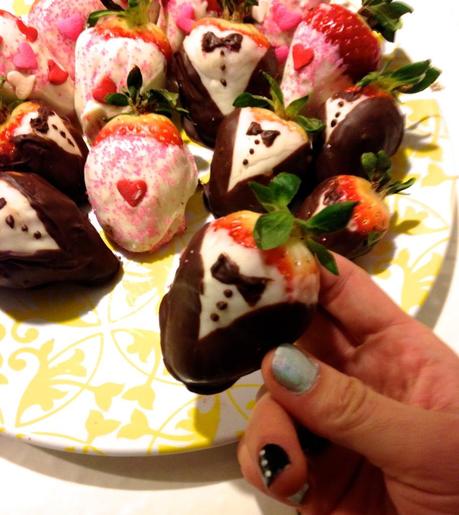 ( tuxedo strawberries! Perfect for Vday & easy to make. All you do is dip your berries in white chocolate, let dry, dip in dark chocolate at an angle on each side, and use a tooth pick to draw your buttons & tie )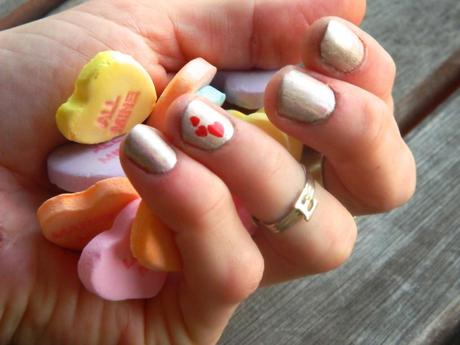 ( my holographic Vday manicure using Konad stamps )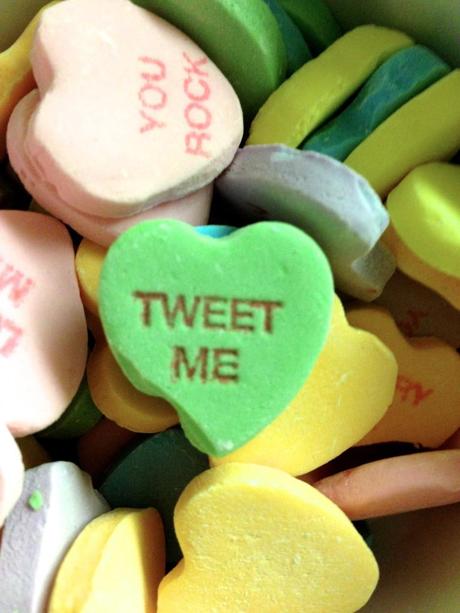 ( social media conversation hearts?! Right up my alley. Tweet me if you please. )