George Washington (2000)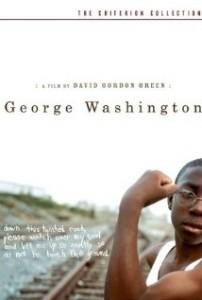 Over the course of one hot summer, a group of children in the decaying rural South must confront a tangle of difficult choices. An ambitiously constructed, elegantly photographed meditation on adolescence, the first full-length film by director David Gordon Green (Pineapple Express) features remarkable performances from an award-winning ensemble cast. George Washington is a startling and distinct work of contemporary American independent cinema.
Verdict: 7/10
Go to top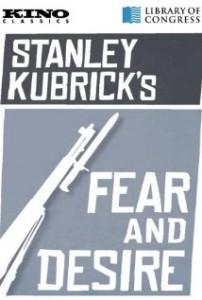 Fear and Desire (1953)
An existential war film that is often compared with Kubrick's PATHS OF GLORY (1957) among three Kubrick films selected for the Library's National Film Registry-and FULL METAL JACKET (1987), FEAR AND DESIRE follows a squad of soldiers who have crash-landed behind enemy lines and must work their way downriver to rejoin their unit.
In the process, they encounter a peasant girl (Virginia Leith) and tie her to a tree, where she is tormented by a mentally unbalanced soldier (future director Paul Mazursky). Before making their escape, the soldiers determine the location of an enemy base and formulate a plot to assassinate its commanding officer.
Independently financed, and shot by a skeleton crew – with Kubrick controlling almost every aspect of production – FEAR AND DESIRE was conceived as a European-style art film, cloaked in the guise of a Hollywood war picture. Kubrick described the film to distributor Joseph Burstyn as allegorical and poetic. "A drama of 'man', lost in a hostile world-deprived of material and spiritual foundations-seeking his way to an understanding of himself, and of life around him."
Verdict: 6/10
Go to top
ID:A (2011)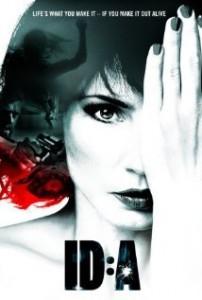 A woman wakes up in a river. Wounded and without memory, then races to elude mysterious followers and recover from amnesia.
Verdict: 7/10
Go to top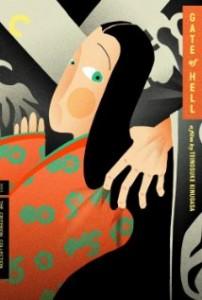 Gate of Hell (1953)
A winner of Academy Awards for best foreign-language film and best costume design, GATE OF HELL is a visually sumptuous, psychologically penetrating work from Teinosuke Kinugasa (A Page of Madness). In the midst of epic, violent intrigue in twelfth-century Japan, an imperial warrior falls for a lady-in-waiting; even after he discovers she is married, he goes to extreme lengths to win her love. Kinugasa's film is an unforgettable, tragic story of obsession and unrequited passion that was an early triumph of color cinematography in Japan.
Verdict: 8/10
Go to top
House (1977)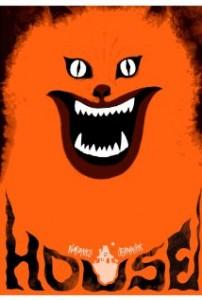 How to describe Nobuhiko Obayashi's indescribable 1977 movie HOUSE (Hausu)? As a psychedelic ghost tale? A stream-of-consciousness bedtime story? An episode of Scooby-Doo as directed by Mario Bava? Any of the above will do for this hallucinatory head trip about a schoolgirl who travels with six classmates to her ailing aunt's creaky country home and comes face-to-face with evil spirits, a demonic house cat, a bloodthirsty piano, and other ghoulish visions, all realized by Obayashi via a series of mattes, animation, and collage effects. Equal parts absurd and nightmarish, HOUSE might have been beamed to Earth from some other planet. Never before available on home video in the United States, it's one of the most exciting cult discoveries in years.
Verdict: 6/10
Go to top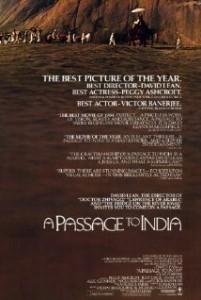 A Passage to India (1984)
Set in 1928, this film portrays an indelibly sardonic picture of British life in territorial India.The story concerns Adela Quested, who is a free-spirited British woman, played by (Judy Davis), whohas settled in India and is to marry Ronny Heaslop (Nigel Havers), a town magistrate. She is befriended by the charming Dr. Aziz (Victor Banerjee), but it's a friendship that ultimately leads to tragedy.
Verdict: 7/10
Go to top
War Horse (2011)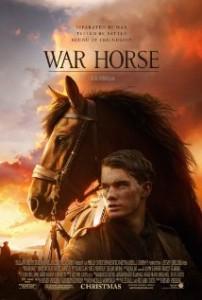 From legendary director Steven Spielberg comes the epic adventure War Horse, a tale of incredible loyalty, hope, and tenacity. Based on the Tony Award-winning Broadway play, and set against the sweeping canvas of World War I, this deeply heartfelt story begins with the remarkable friendship between a horse named Joey and his young trainer Albert. When they're forced apart by war, we follow Joey's extraordinary journey as he changes and inspires the lives of everyone he meets. Filled with spectacularly rich visuals — and complete with never-before-seen bonus features —War Horse is a "Genuine movie masterpiece," (Rex Reed, The New York Observer) and one of the most powerful and moving stories of friendship ever told.
Verdict: 7/10
Go to top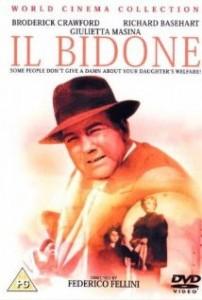 Il Bidone (1955)
In Fellini's sardonically humorous, yet powerfully dramatic IL BIDONE, three small-time crooks impersonate priests in Rome to con poor people out of their money. Academy Award winner Broderick Crawford is extraordinary as the group's world weary leader, whose chance meeting with his daughter opens his eyes to his wrongdoing. Too late, he suffers a crisis of conscience in this absorbing tale of hope, desperation and, finally, redemption. One of Fellini's most realistic films, IL BIDONE begins as an Italian comedy of errors, its swindles reminiscent of The Sting, yet there is true sting in its harsh portrayal of greed and squalor. The middle chapter in Fellini's "trilogy of loneliness" between La Strada and Nights of Cabiria, this classic film will tug at your heart and astonish you with its aching sense of compassion. Music by Nino Rota (The Godfather, Rocco and His Brothers).
Verdict: 8/10
Go to top
La Vie En Rose (2007)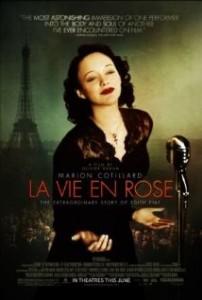 Picturehouse and HBO Films present a critically-acclaimed biopic about the legendary international singing icon Edith Piaf, whose voice and talent captivated the world. Starring award-winner Marion Cotillard (A Very Long Engagement, A Good Year) in an astonishing performance, the film is a portrait of a remarkable artist born into poverty who survived using the only gift she had her voice. Piaf's tragic life was a constant battle to sing and survive, to live and love, with no regrets.
Verdict: 9/10
Go to top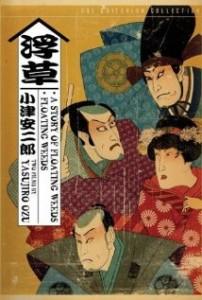 Floating Weeds (1959)
The head of a Japanese theater troupe returns to a small coastal town where he left a son who thinks he is his uncle, and tries to make up for the lost time, but his current mistress grows jealous.
Verdict: 8/10
Go to top
Kuroneko (1968)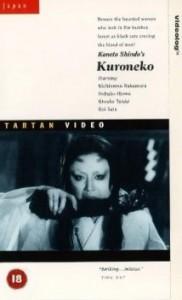 In this poetic and atmospheric horror fable, set in a village in war-torn medieval Japan, a malevolent spirit has been ripping out the throats of itinerant samurai. When a military hero is sent to dispatch the unseen force, he finds that he must struggle with his own personal demons as well. From Kaneto Shindo, director of the terror classic Onibaba, Kuroneko (Black Cat) is a spectacularly eerie twilight tale with a shocking feminist angle, evoked through ghostly special effects and exquisite cinematography.
Verdict: 8/10
Go to top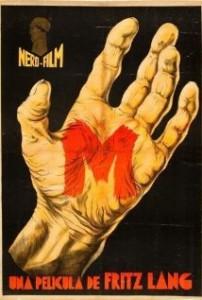 M (1931)
On moratorium since the end of March, Fritz Lang's serial killer thriller starring Peter Lorre returns to DVD in a fully restored, special edition double-disc set. A simple, haunting musical phrase whistled off-screen tells us that a young girl will be killed. "Who is the murderer?" pleads a nearby placard as serial killer Hans Beckert (Lorre) closes in on little Elsie Beckmann… In his harrowing masterwork, Lang merged trenchant social commentary with chilling suspense, creating a panorama of private madness and public hysteria that to this day remains the blueprint for the psychological thriller. The Criterion Collection is proud to present a new restoration of this landmark film in an all-new two-disc set, also including audio commentary by two German film scholars; an interview film Conversation with Fritz Lang, directed by William Friedkin (The Exorcist, The French Connection); a short film inspired by M by director Claude Chabrol (La Ceremonie, Les Biches); classroom tapes of M's editor discussing the film and its history; and much more.
Verdict: 9/10
Go to top
Confessions (2010)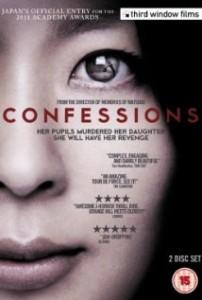 A psychological thriller of a grieving mother turned cold-blooded avenger with a twisty master plan to pay back those who were responsible for her daughter's death.
Verdict: 8/10 
Go to top
0