Alan Sugar – What You See Is What You Get: My Autobiography (2010)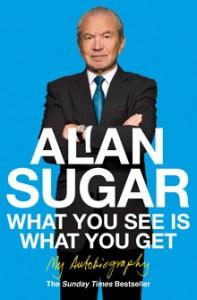 Alan Sugar was born in 1947 and brought up on a council estate in Clapton, in Hackney. As a kid he watched his dad struggle to support the family, never knowning from one week to the next if he'd have a job. It had a huge impact on him, fueling a drive to succeed that was to earn him a sizeable personal fortune. Now he describes his amazing journey, from schoolboy enterprises like making and selling his own ginger beer to setting up his own company at nineteen; from Amstrad's groundbreaking ventures in hi-fi and computers, which made him the darling of the stock exchange, to the dark days when he nearly lost it all; from his pioneering deal with Rupert Murdoch to his boardroom battles at Tottenham Hotspur FC. He takes us into the world of The Apprentice, and describes his appointment as advisor to the government and elevation to the peerage. Like the man himself, this autobiography is forthright, funny and sometimes controversial.
Verdict: 4/5
Go to top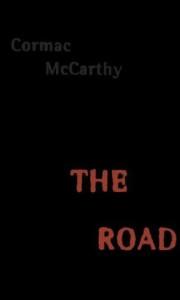 Cormac McCarthy – The Road (2006)
A searing, post apocalyptic novel destined to become Cormac McCarthy's masterpiece.
A father and his son walk alone through burned America. Nothing moves in the ravaged landscape save the ash on the wind. It is cold enough to crack stones, and when the snow falls it is gray. The sky is dark. Their destination is the coast, although they don't know what, if anything, awaits them there. They have nothing; just a pistol to defend themselves against the lawless bands that stalk the road, the clothes they are wearing, a cart of scavenged food—and each other.
Verdict: 4/5
Go to top
Bryce Bladon (ed.) – Clients from Hell 2 (2012)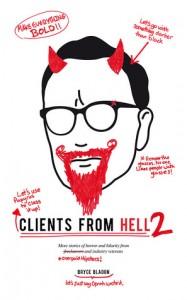 A cult phenomenon among those who work in graphic, print and web design, Clients From Hell brings readers to tears with unbelievable and always hilarious anecdotes from those on the frontlines of the freelancing industry.
Featuring new material and an unmasked editor, Clients From Hell 2 combines the collective wisdom and woe of thousands of creative professionals and distils the entire experience into one eloquent e-book. The second addition to the Clients From Hell series taps freelance veterans for even more material. Interviews, resources, and particularly poignant tales of client insanity are all included alongside the fan-favourite anecdotes of freelancing dysfunction.
For the first time, Clients From Hell takes a step back from finger-pointing and clever name-calling to inform the audience of how to make it as a creative professional. Step one: buy this book. Step two: take heed of these cautionary tales. Step three: we haven't thought of a step three yet. We'll worry about that when revisions come around.
Anyone who has ever worked with clients may find these tales frighteningly familiar. New freelancers may think twice about their chosen profession – or at least find relief in the fact that they're not alone in absurd client interactions.
And the rest of you? You can just laugh and enjoy your day job.
Verdict: 4/5
Go to top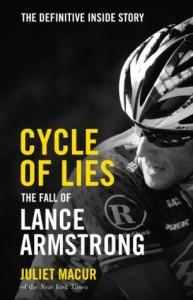 Juliet Macur – Cycle of Lies: The Fall of Lance Armstrong
A fly-on-the-wall account of the Lance Armstrong doping scandal – the greatest drama in modern sporting history by the New York Times cycling correspondent.
As Lance Armstrong's precipitous fall from grace continues, New York Times sports reporter Juliet Macur takes the reader behind the scenes to bring to life the astonishing twists and turns of the scandal that has rocked the world of cycling.
With unprecedented access to the key players in the drama – from Armstrong's fellow cyclists and top cycling officials to doctors, trainers and wives – Cycle of Lies reveals how Armstrong built a fortress of people around him to protect his image and upend the lives of anybody who stood in his way.
As America's fallen idol faces potential perjury charges, Cycle of Lies widens the focus to expose corruption at all levels of the sport in a thrilling, page-turning work of contemporary narrative history.
Verdict: 4/5
Go to top
Margaret Atwood – The Handmaid's Tale (1985)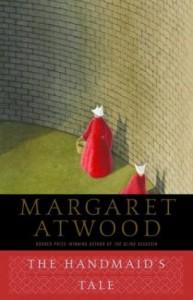 Offred is a Handmaid in the Republic of Gilead. She may leave the home of the Commander and his wife once a day to walk to food markets whose signs are now pictures instead of words because women are no longer allowed to read. She must lie on her back once a month and pray that the Commander makes her pregnant, because in an age of declining births, Offred and the other Handmaids are valued only if their ovaries are viable. Offred can remember the years before, when she lived and made love with her husband, Luke; when she played with and protected her daughter; when she had a job, money of her own, and access to knowledge. But all of that is gone now…
Verdict: 4/5
Go to top
0