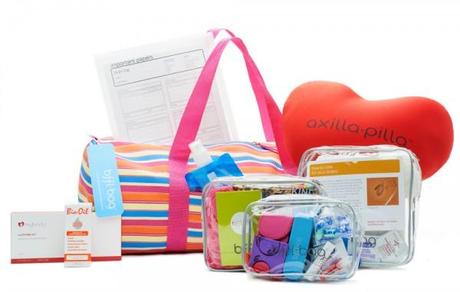 A hospital is not probably the place one would like to go, but still if you are planning to visit as a patient, then your bag must have some essentials that can make you feel home. Hospitals have different policies and apart from pets all basic necessary things can accompany with you.
Your bag should have comfortable clothes that can save you from the cold, chilling weather in the hospital. Add a jacket, a sweater or a cardigan for to cover you up. Carry a warm set of clothes and a few comfortable clothes so that you can change them.
Carry your own pillow as you are used to the pillow every night. The hospital pillows are very firm and hard and are covered in plastic.
Carry your own toiletries that can have your shampoo, conditioner, body wash, toothbrush, toothpaste, deodorant, face wash, lip balm and make up. The hospital does not provide all these and their toiletries are very basic. Hair sprays and any make up needs should be accompanied by you.
Carry a set of flip flops instead of something trendy or a shoe. Hospital floors are slippery and flip flops are easy to get into. Some patients that have undergone surgery cannot bend and find it easier to wear them.
Patients who need to stay longer can make themselves comfortable with using their headphones as it reduces the outdoor noise and gives you a personalized touch when you are listening to your favorite music.
Carry your laptop or a tab that can entertain you with some favorite movies. They can be used to stay in touch with friends and your near ones can be updated.
List of medications the patient is already taking is very necessary as the hospital may subscribe medicines without knowing their own medications. Make a list of medicines, doctor name and his number and the name of the person who should be contacted when there is a query.
Pen and paper to write should be in the bag. Some people write their personal thoughts daily. In such situations, it can be helped to jot down the questions for the doctor. To do list, notes and many important things can be noted down.
Cell phone along with the charger is very necessary. In case you want to get in touch with friends, spend some time on social networking the battery will blow away in a couple of hours.
Headband, hair band or a hair tie can be included. Avoid using the clips because the patient will lie down the clips will poke you.
Extra clothes for going home should be brought. They should be comfortable and loose.
Apart from the above list, there can be many things that can add to the bag depending on the situation. If a mum to be is going for her labor, then a few things might add up as there is a new member arriving in the family. Otherwise, if you have a planned surgery or a planned hospitalization, above things are ideal to make your stay comfortable.