Hello Loves
While sorting out some of my collection of goodies (yes there is a lot!) I thought why not tell you lovely people a few of the products i've been loving.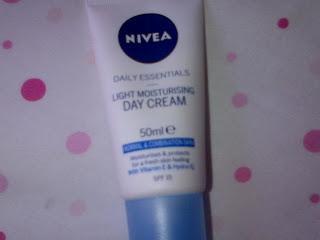 Nivea Visage Light Daily Moisture Cream - Superdrug £2.04
I haven't been much of a fan of Nivea products especially there faces creams as i have often found them to be quite greasy on the skin ( i have normal/combination skin) but this one is really lovely sinks straight into the skin as dosen't feel sticky compared to some face creams.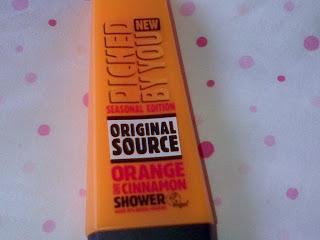 Original Source Shower Gel - Superdug £2.29
Now i wouldn't normally rave about a shower gel but this has to be the most amazing sent ever! The orange and cinnamon scent is heaven and is a really good wake me up smell first thing in the morning.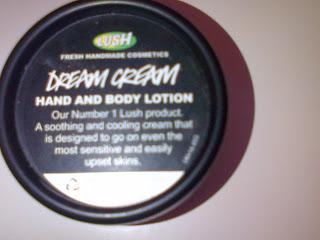 Lush Dream CreamWhat can i say about this little pot of joy! (sorry for the flash) and thanks to one of my good friends who sent me a gift box with this little beauty in it or i would never have tried it. I have troublesome sensitive skin and this cream is so nice to apply really works well into the skin, not a fan of the smell tho but you can't have everything i guess, cools, calms and just soothes my skin which is a godsend! And since i have just ran out i will be making a purchase of the bigger tub.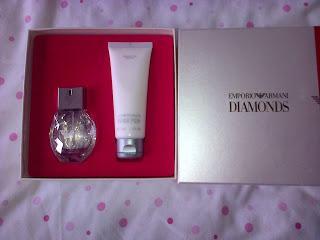 Emporio Armani Diamonds Eau De Parfum 30ml
This has to be one of my all time favorite perfumes! Smells quite fruity and woody with raspberry and litchi but over all a lovely scent, i got this set from my brother at christmas time and i have not even used half of it yet that's so unlike me! Love the way it is presented in a lovely silver box with red velvety feel inside and the bottle is gorgeous a lovely piece to have on any dressing table.