Trying to keep makeup on ones face can be somewhat annoying especially if you have combination skin like me with quite an oily t-zone area which is definitely my problem area, as this is where my makeup tends to wear off first, ugh! I'm always looking at ways to keep my makeup from vanishing from my face be it with powder or fixing mists, so when L'OREAL released the INALLIBLE Fixing Mist I couldn't wait to try it and it was also an affordable option which for me is brilliant because I don't always want to reach for the higher end products!
After having used the Infallible Fixing Mist for a couple of weeks I wasn't really a fan which was disappointing because I had read a few reviews and everyone seemed to love it.. apart from me. I like the packaging although I do find that the nozzle on mine tends to leak a little! The formula itself looks quite milky and when it is settled there seems to be like a powder residue at the bottom of the bottle which i am not sure what it is.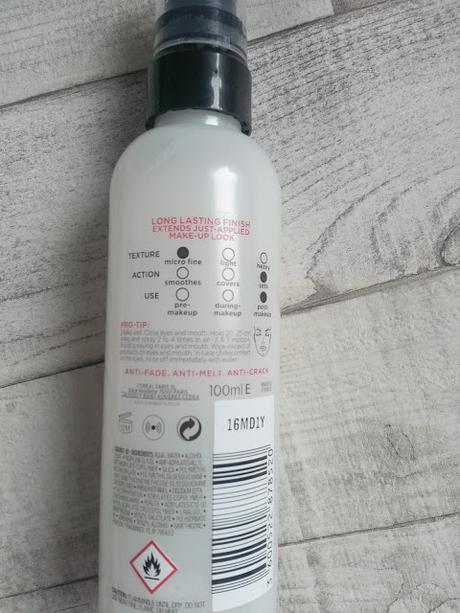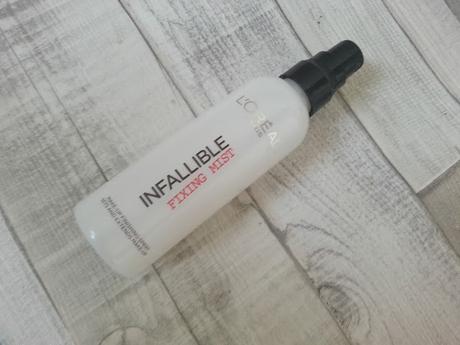 When I have sprayed this on my face it made my skin feel really tight and uncomfortable and that made me dislike it straight away as I hate feeling my skin like that! While it does set my makeup for quite a while I find it makes me look cakey, chalky and very matte and that's just not for me as I like my face to have a bit of glow. Now if you follow me on Snapchat you might have seen the snap I took after I used it where it left white dots all over my face, seriously not impressed and thank goodness I looked in the mirror before I left the house! I haven't used this since and i don't think i will again as it's just not for me at all.
Have you tried this?Do you have any tips to maybe make it work for me?