**WARNING**
If you have to get ANYTHING done today DO NOT READ THIS ENTRY.
Pay your bills, write your words, call your mom and bathe THEN read this entry.
Don't worry, I'll wait.
.
.
.
.
.
.
.
Seriously, you're gonna regret not having clean clothes
.
.
.
.
.
.
.
.
No, really, make sure there's food for dinner
.
.
.
.
.
.
.
READY? OKAY!
Procrastination, you slippery temptress, you.  It's amazing how you can make literally EVERYTHING more appealing.
I don't know if you've noticed, but it's been kinda like this around here: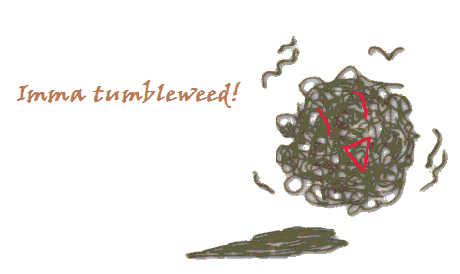 And I blame you, internets.
The internet and procrastination are in cahoots with one another.  I think they get together and laugh about how much time they are capable of sucking away from a person's day.
I think their conversations go a little like this:
Izzy Internet: What up!
Porche-Crastination: Totally made this guy later for a deadline today
Izzy Internet: No way!  I convinced this girl that it was more important to look at cute kitties than do her homework.  Couldn't have done it without you!
Porche-Crastination: Couldn't have done it without YOU!
Izzy-Internet: I know it! ::high fives::
That's kind of what happened to me.  A lot of life lessons were learned.  There was sometimes laughter, sometimes tears, and sometimes there was even a nice underscore of canned music that made me feel like I was on a reality tv show.
But there was definitely no writing.
Below is a list of things I learned during the time I wasn't writing.  It's all right to be impressed. I know I am not.
Getting Inspiration
aka StumbleUpon.com.
The Argument:
It's too cold to go outside, so I convince myself if I continually click the StumbleUpon button in a controlled manner, I will surely receive the proper amount of inspiration that will help me write my blog  get all my writing projects done.
The Reality
That's not gonna happen.
A picture of this tiger, while epic, is not that inspiring for your project about nightmares on the subway. It's kind of the opposite.
Also, sometimes it sends me to links like this  and then I get kinda paranoid because I'm pretty sure I'll never be allowed to step foot in North Dakota again.
I discovered something, though.  There's a reason their logo looks the way it does.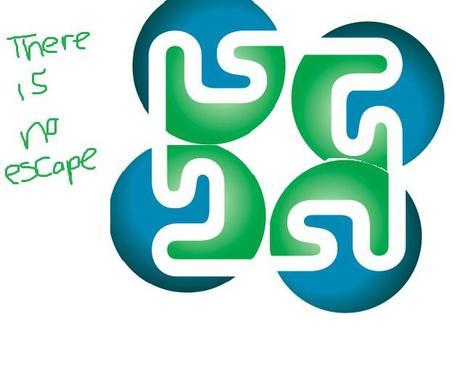 Bee tee dubs, guys, if you have a stumbleupon account and wanted to, I dunno, Like this blog so that people can be schooled about the dangers of using stumbleupon, I think that would be the opposite of procrastination.
The Art of Communication
aka Twitter.
The Argument:
Language is hard, yo.  It's like madd difficult to express words to one another. Which is why I tell myself I need to be on twitter ALL THE TIME (@RegectedRiter, all, Follow me!).  If I wasn't on, how would I ever learn how to communicate effectively with other people?  By conversing with them on the street?
I don't think so.
The Reality: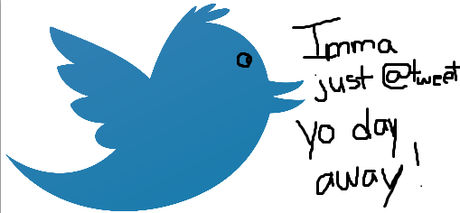 He looks so innocent.
It's that adorable innocence that drags you in.  And then pretty soon you're caught up in three conversations at once about Zombies, Writing and  coffee vs. tea.  And then everything you write is like this:
@pr0crastiNation What's up! #TodayIDidn'tDoAnything
@RegectedRiter #LOL I totally know #PWNED!
@pr0crastiNation I don't appreciate that #NotAmused
@RegectedRiter Watevs, click this awesome link and lose hours of your life
@pr0crastiNation Sorry for the late reply, I just spent ten hours reading articles about #DisneyMovies #MyLife
The Art of Networking
aka facebook.com
The Argument:
Imma just step onto here for like five minutes to write an important work related message on my friend's wall. I am positive that the networking will provide invaluable opportunities
The Reality:

Three hours later, you are in a bejewelled blitz coma, knee deep in a debate about the latest semi-political anything that you didn't really care about before you saw a post. Drool might be happening.
For those of you who don't know what Bewjeweled Blitz is, it's a little game that looks a little something like this: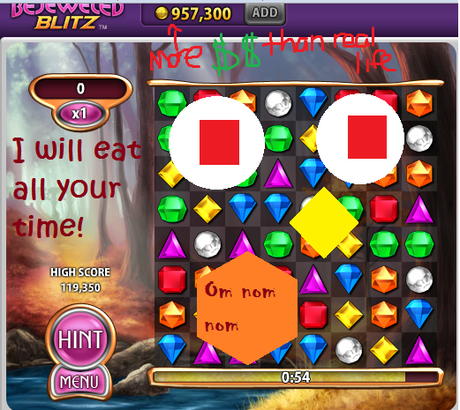 Well, that's the end of the post.  I really have nothing more to say.  Hopefully you haven't gotten sucked into the etherworld of the internet and were able to stay with me to the bitter end, but I'll understand if you went to youtube.
So, what's your favorite way to procrastinate? I wants to know!
Also, don't be afraid of clicking the links, I promise nothing offensive will pop up.  Unless you're offended by laughter, then maybe you should just not do that.
Happy writing!
AG