Theatrical Thursdays

"Frankly, my dear,
 I don't give a damn." ~ Gone With the Wind
"All right, Mr. Demille, I'm ready for my close-up." ~ Sunset Boulevard 
"There's no place like home." ~ The Wizard of Oz
"Mama always said, life is like a box of chocolates. You never know what you're gonna get." ~ Forrest Gump
These lines comes from some of the best movies in the world. No doubt we've all said them all at some time and point...which brings me to my Theatrical Thursdays...
Today I'm going with my favorite lines from chick lit author Emily Giffin's Something Borrowed...starring Ginnifer Goodwin & Kate Hudson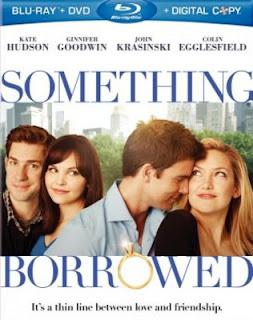 Here are my 3 fav...fav...FAVORITE lines from this movie...If people fell in love based on their similarities, then the two of you would be a couple ~ Darcy
I can't stop thinking about you and I don't know what to do ~ Dex
He makes you the person you want to be, instead of the person you are, and that, the idea of life without him is, not only unbearable, it's unimaginable ~ Rachel.
What about YOU? What YOU got?