Proving MY SELF WORTH
Why must I do it?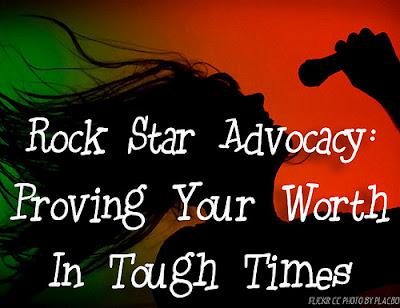 Have you ever just had one of DEM days Like Monica? If you have and if you feel like I'm preaching to the choir, then please let the church say AMEN! 
     I am so TIRED, EXHAUSTED, FRUSTRATED, and OVER proving myself...whether it be proving myself in a friendship, a relationship - PERIOD. I'm done.
     Not to get too much in depth or detail, I left a career for personal reasons...reasons I might add were valid. So now an interesting opportunity presented itself, and now I'm back in the process of having to prove myself when I know without a shadow of a doubt that I am the best person suited for the job. I'm sorry, but sometimes due to a lack of confidence in self, I've never been one to toot my own horn, but in this given scenario -- BEEP BEEP!
     Anyway I made a call and had a very interesting conversation with the person  who'll more than likely end up selecting what she deems the "perfect" candidate for the position. Right now, all I'm asking is that I be considered and given the opportunity to once again show MY SELF WORTH... 
    Will I receive a call regarding an interview...or will I be left singing Just one of dem days...by my girl Monica? Stay tuned for the madness that is me trying to define/find my career...In the meantime enjoy this throwback video circa 1995.