Hey friends–second week in a row where you are getting my first post on Tuesday–there is so much going on lately that I have to update you on, but that will have to wait until another post.  I have a busy day of meetings so let's get right to it, shall we?  I just finished week 8 of my Rock CF Half marathon training plan, let's see take a look in the Weekly Wrap Up!
Week of 2/15-2/21
Monday: 4 miles and I felt really good and strong!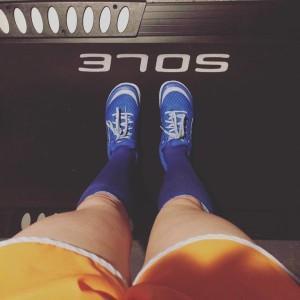 Tuesday: Strength training–full body circuit and added push ups with my feet on the bench, hard but felt awesome!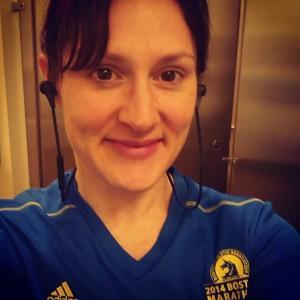 Wednesday: Hill work–4 miles of 1/4m hill repeats!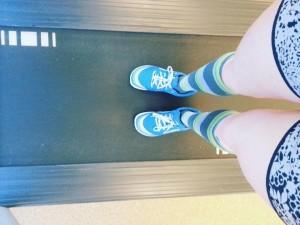 Thursday: I was traveling for work and had an early flight to NYC, so take was a rest day, but I still got in a few miles of walking!
Friday: I did my long run on Friday because Saturday was Ashton's birthday party and I knew it was going to be a busy day.  7 miles while watching Grey's Anatomy and part of Scandal.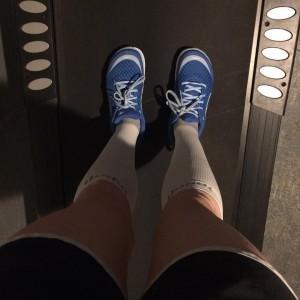 Saturday: We had Ashton's 4th birthday party and it WAS A BLAST!  There were almost 30 people there and I don't think any of us stopped smiling the whole time.  It was a ninja turtle theme as you can see and it couldn't have gone any better!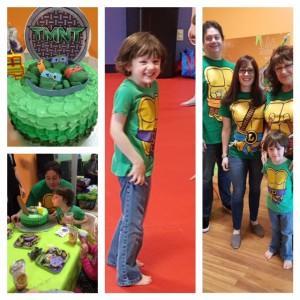 Sunday: It's normally my rest day but I did 3 miles of walking on the treadmill during Ash's nap and then it was so warm out that we took a family hike of almost 2 miles.  It was so nice to spend some time outside in the fresh air exploring!
So,  there it is, the Weekly Wrap Up!  Sorry this was short and sweet but as you can se it was a pretty good week of training and in less than a month I will be in Detroit running this half marathon! EEK!
Have a great Tuesday!
—————————————————————
Question of the day
How is the weather in your area? Does it feel like Spring may be coming soon?