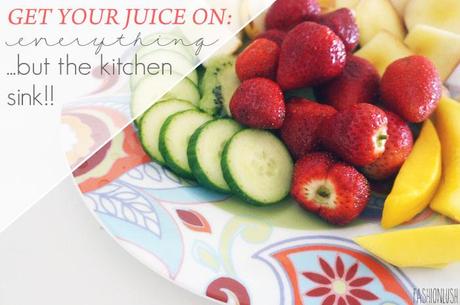 Juicing isn't a cheap hobby. Not only do you need a good juicer, but you also spend quite a bit on organic fruits and veggies (a juicing must!!!!).
Problem is, when I shop, I always buy too much. Too many shoes, too many clothes, and too much fruit/veggies. Therefore, by the end of the week, I am left with the odds and ends. A cucumber here, some ginger there, tons of extra lemons… since I am not a fan of wasting (and broke the bank for all this produce), I often end up making an "everything but the kitchen sink" juice. Meaning I take the left behind scragglers and throw them all in together.
The final result is always a pleasant surprise. Yet, this weeks EBTKS juice was so exceptionally yum, that I had to share this new recipe.
Imagine the best tropical smoothie you ever had, yet in juice form. Drool.
P.S. If you really wanna get fancy, make some extra and use it for popsicles.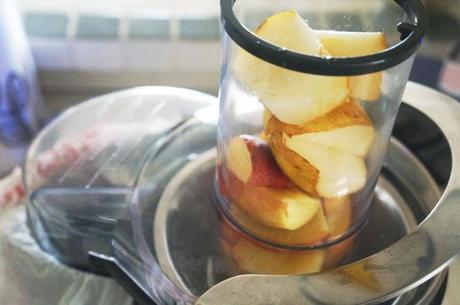 + The best part of my new juicer- the super wide mouth! Makes the process soooo much easier & quicker. +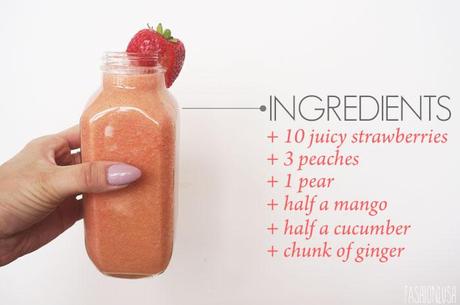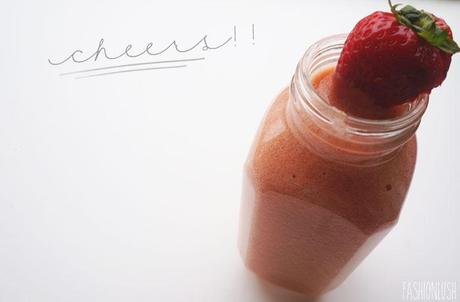 + Juice it up & serve on ice! +