Shall I just crack on with this guest blog post? Martin from 24-7 has some great advice for you if you're considering a live band for your wedding.
Thinking of booking a live band for your wedding reception?
Read this handy checklist first.
When it comes to creating a vibrant atmosphere for your wedding reception you'll be hard pressed to beat a live band. There's just something magical about watching real musicians perform with real instruments that you don't get with other forms of entertainment. But how do you go about finding a band to hire and what are the things to watch out for?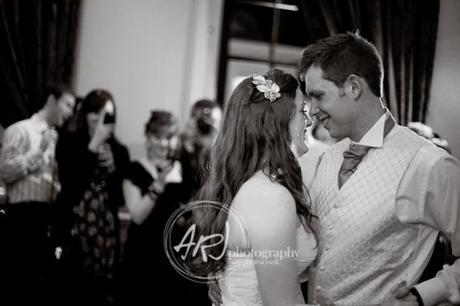 Photo credit: www.arj-photo.co.uk
1. Draw up a shortlist of bands. Use the 'what's on' section of your local newspaper and online directories to identify the types of bands that might be right for your reception. No doubt you and your partner will have your own musical preferences but bear in mind that there'll probably be people of all ages at your reception, so choosing a band that plays songs from across the different generations makes good sense.
2. Always, always hear a band play live before you book them and check that the musicians you see and hear will be the ones who'll be playing for you on the night. Some bands rely heavily on deputising (dep) musicians and this could mean that you get a totally different sounding band at your reception compared with the one you originally heard.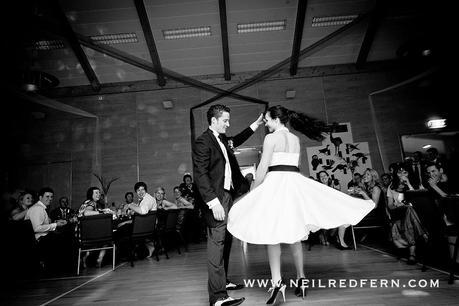 Photo credit: www.NeilRedfern.com
3. Another advantage of seeing a band play live before you book them is that you can gauge the extent to which they rely on technology to produce their sounds. It may not matter to you that a band uses a drum machine rather than a real drummer – or that it uses backing tracks in place of a keyboard player – but it's better to be in possession of all the facts before you make a decision.
4. Check with your venue that they are licensed for live music and that there will be sufficient space for the band to set up. It's also worth checking whether the venue has a noise limiter installed. If it does then you should discuss the matter with your chosen band. Not only do noise limiters have the potential to interrupt the flow of an evening by cutting out the sound unexpectedly but they can also cause damage to musical instruments. In short they're best avoided if at all possible.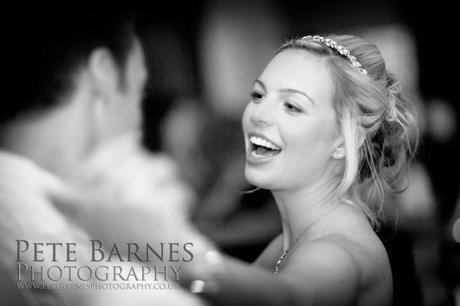 Photo credit: www.petebarnesphotography.co.uk
5. No doubt you'll be busy throwing some shapes on the dance-floor when the band are playing but what happens when they're not on-stage? One question to ask any band is whether they can provide music when they're not performing. For example you might want some low-key background music up until the band's first set and then something more lively later on. Alternatively you might want to turn up with your iPod and have the band plug it into their system so that your guests can dance to your favourite tracks.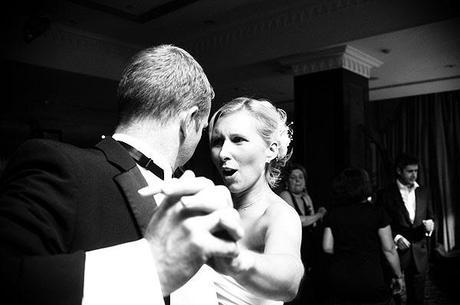 Photo credit: www.JosephYarrow.com
6. Don't forget to arrange with the venue a room in which the band can get changed (not the toilets) and consider also feeding the band who could well be at the venue for up to nine hours and who may therefore appreciate being able to eat from the buffet for example.
7. What about your all-important first dance? Depending on your chosen track it may be that the band will be able to play it live – but if it's a heavily produced track (e.g. Madonna) then don't be too surprised if the band suggests using a CD.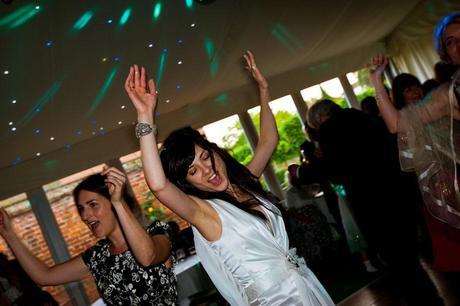 Photo credit: www.mcbweddings.com
8. No-one wants to think that the worst could happen but there's no harm in being prepared. It's worth checking that the band has some form of public liability insurance (sometimes the venue will insist on this) and also that the band has an up to date portable appliance test (PAT) certificate proving that its electrical equipment is safe.
9. Finally, avoid at all costs the most cardinal of sins – bringing out the buffet while the band are playing. Doing so can clear a dance-floor in seconds. Work back from the time your reception finishes to establish a running order for the evening and liaise with both your caterers and your band to ensure that everyone knows what's supposed to happen when.
Have a great night!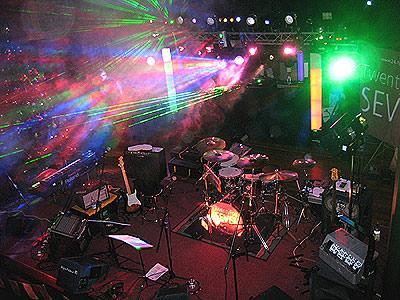 Photo credit: 24-7 wedding band
The author is a member of Kent Wedding Band 24-7. Do visit their website if you're looking for a wedding band – there's a wedding band song list, demo tracks to listen to and impressive feedback from previous wedding performances.
www.24-7band.co.uk