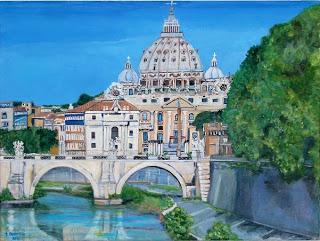 St. Peter's Basilica

is a major basilica in the Vatican City, Rome.
St. Peter's Basilica

stands on the traditional site where Peter – the apostle who is considered the first pope – was crucified and buried. St. Peter's tomb is under the main altar and many other popes are buried in the basilica as well.
Travel to Rome
(Video) by:
WatchMojo
http://WatchMojo.com/ - A quick look at the city of Rome, Italy, what to see and where to go if you are visiting. For more travel guides visit http://www.WatchMojo.com!