The View from Rainshadow Bay (Lavender Tides #1) by Colleen Coble
Published by Thomas Nelson on January 23, 2018
Pages: 336
Goodreads

After her husband, Jack, dies in a climbing incident, Shauna has only her five-year-old son and her helicopter charter business to live for. Every day is a struggle to make ends meet and she lives in constant fear of losing even more than she already has.

When her business partner is murdered, his final words convince Shauna that she's in danger too. But where can she turn? Zach Bannister was her husband's best friend and is the person she blames for his death. She's barely spoken to him since. But right now he seems her only hope for protecting her son.

Zach is only too happy to assuage his guilt over Jack's death by helping Shauna any way he can. But there are secrets involved dating back to Shauna's childhood that more than one person would prefer to stay hidden.

In The View from Rainshadow Bay, suspense, danger, and a longing to love again ignite amid the gorgeous lavender fields of Washington State.
Colleen Coble has become one of my favorite authors! As a book blogger with the Fiction Guild's Elite Reader Program, I received a copy of today's book, The View from Rainshadow Bay, and I read the back cover immediately.  Funny thing was that it seemed very familiar to me, so I searched my book reviews and found that I had already read AND reviewed this book (see my review HERE).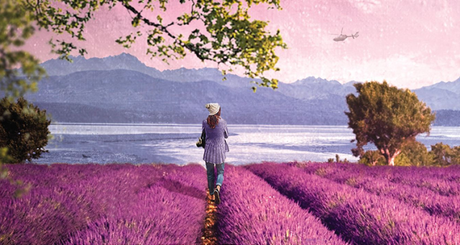 Since I received this copy from the Fiction Guild, I went ahead and sent it to my mom, Gloria to read and review. I thought it might be fun to get another perspective of the same book, so here's Gloria's review:
This story takes place in the northern part of the Olympic Peninsula where there are lavender farms in the beautiful state of Washington. The cover is beautiful and encourages you to pick up this book. Showing that trusting God to help us through difficult times Colleen Coble weaves it throughout this story. This novel is filled with mystery, suspense, and romance.
Shauna McDade's husband, Jack was killed while climbing with his best friend, Zach Bannister. Shauna blames Zach for Jack's death. Shauna, an ex-Navy is a grieving widow helicopter pilot, with her 5 year old son Alex to raise. She flies passengers to and from Vancouver and her town Lavender Tides. Zach flies into Alaska and back with medical patients.
Shauna trying to find her way through her loss and was struggling financially to keep the helicopter business a float. People close to Shauna and her family are being murdered and Shauna's life and her son's is in danger. As her friend, Zach Bannister is willing to help. . Together they attempt to solve the mystery of the murders. There are a lot of challenges, twist and turns, pieces to fit into the puzzle, scenarios from the past, mystery, and suspense to figure who the villain was.
I enjoyed meeting the main characters as Ms. Coble lets you feel their emotions and grabs you into the story. You think of them as your friends and want the best for them. The suspense is great and you turn the pages quickly to see "who done it"!! I could not put this book down until I had finished reading the last page.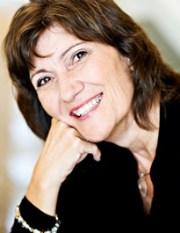 The author of over 50 books, best-selling author Colleen Coble's novels have won or finaled in awards ranging from the Best Books of Indiana, the ACFW Carol Award, the Romance Writers of America RITA, the Holt Medallion, the Daphne du Maurier, National Readers' Choice, and the Booksellers Best.
Colleen has over 2 million books in print and writes romantic mysteries because she loves to see justice prevail. Colleen is CEO of American Christian Fiction Writers.
She lives with her husband Dave in Indiana. When she's not writing, she's spoiling her granddaughter.  
Want to know more about Colleen Coble?  Be sure to connect with her:
I received a paperback copy of this book without cost from the publisher through The Fiction Guild, a Thomas Nelson/Zondervan Elite Reader book review bloggers program. I was not required to write a positive review. The opinions I have expressed are my own, or in this particular case, my mom's!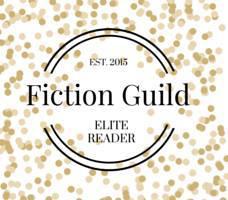 ~ ~ ~ ~ ~ ~ ~ ~ ~ ~ ~ ~ ~ ~ ~ ~ ~ ~

It would be great if you would stay connected with me!! You can follow me on Twitter @DebiL1611, like me on Facebook at 2014 and Beyond, circle me on Google+, follow me on Tumblr, Instagram and Bloglovin', subscribe on YouTube, or connect with me on LinkedIn and Pinterest.

Please make sure to visit my homepage and subscribe to my blog for more great posts on running, fitness and lifestyle topics as well as food, product, music and book reviews, and more!