I have been lusting after The Vegan Kind's monthly subscription boxes for quite a while now. After month's of drooling over Annie and Hephzibah 's posts I have finally taken the plunge and signed up. Whilst I am not vegan myself, they always seem to have a good variety of products. I like the idea of trying new products that I might not have otherwise discovered.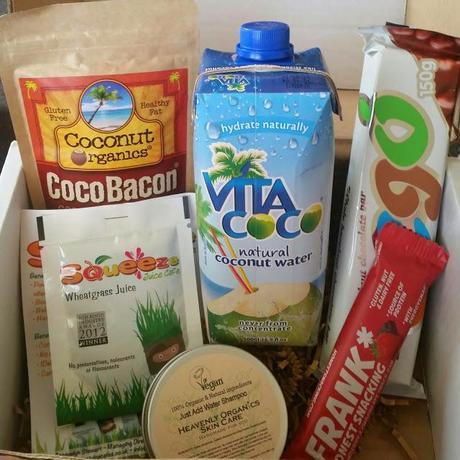 Yesterday #TVK9 arrived on my doorstep and I am very pleased with the items I have been sent. I think it's a nice mixture of tasty treats, health items and a beauty product too.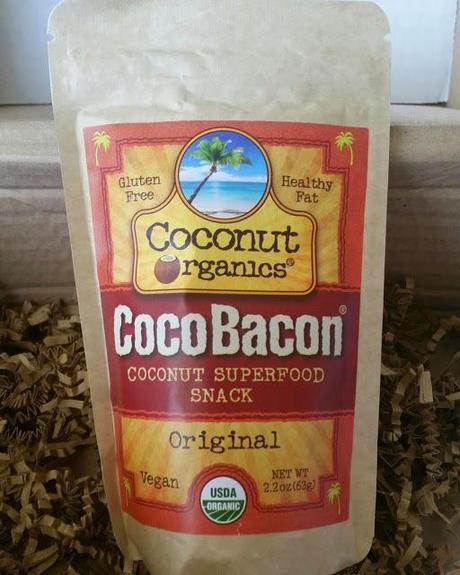 The first item is a packet of CocoBacon which are dried coconut pieces with a bacon type flavouring. This is obviously a vegan product and is free from artificial flavourings or colourings. These can either be nibbled on, or added to salads, soups, pizza etc to liven your dish up a little. I have tried a few and they really are good.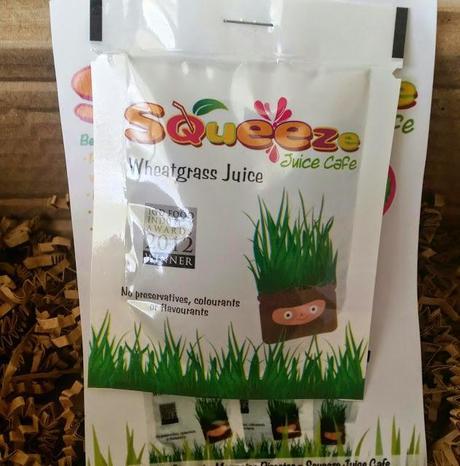 A sachet of Squeeze Juice Café Wheatgrass Sachet. Packed full of minerals and vitamins. I am pleased to see wheatgrass juice in such a handy package. No need for mixing or defrosting. I am more than happy to give this a go.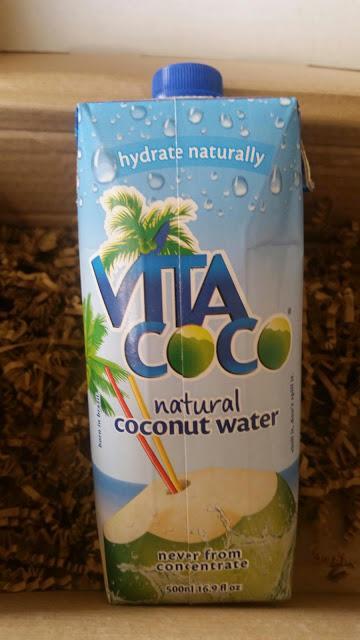 A carton of Vita Coco Coconut Water. I have tried this before and really like it. Fantastic after a run as it is so hydrating, packed full of nutrients and is fat free. This won't be staying around for long.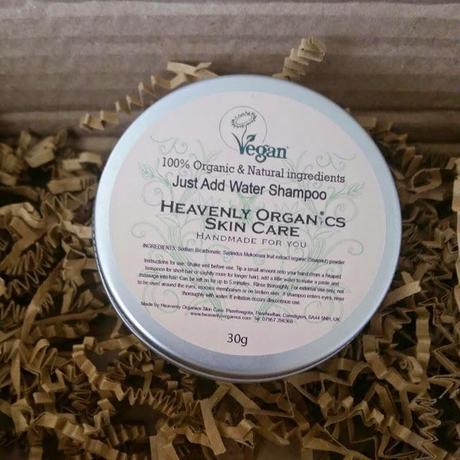 Heavenly Organics Just Add Water Shampoo I am familiar with Heavenly Organics but have yet to try anything by them. I have never tried a shampoo in this format either, so I am looking forward to trying this.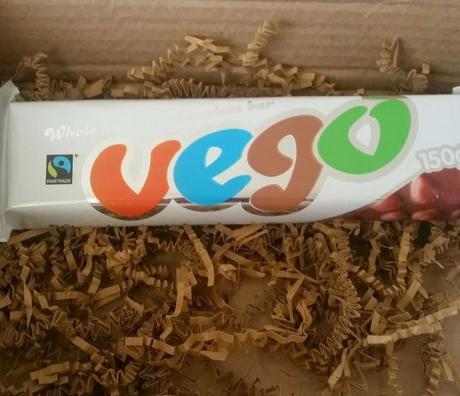 Undoubtedly the item I am most looking forward to trying is this huge bar of Vego chocolate. This chocolate bar is packed full of hazelnuts. Every girl needs a treat once in a while.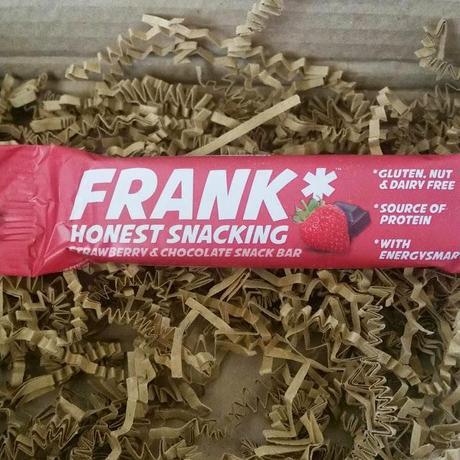 The final item is a Frank Bar Strawberry and Chocolate Bar. I have to confess that I have already eaten this and enjoyed it very much. This snack bar is made with dried fruit and oatmeal. They are designed to provide longer lasting energy and contain 4g of protein per bar. I definitely prefer this to other bars with protein I have tried. It has a much more natural tastes and isn't overly sweet.