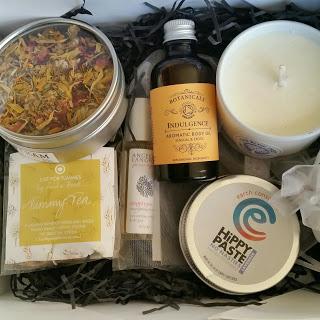 My Pure Natural Box (Third Edition) arrived yesterday, so I thought I would share my thoughts on it. These boxes are available every quarter, with the contents going live a few days before they are available to purchase.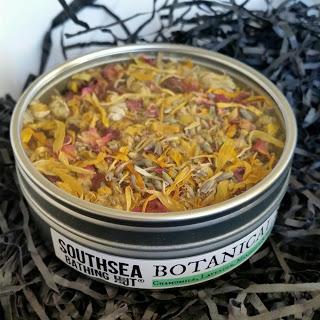 Southsea Bathing Hut botanical Steam. This brand is brand new to me and I am very intrigued by this product. It contains marigold, rose, lavender and chamomile petals. Simply add a pinch or two to a steam treatment. When the water is cooled, you can apparently strain the flower and use as a toner. I can't wait to give this a go.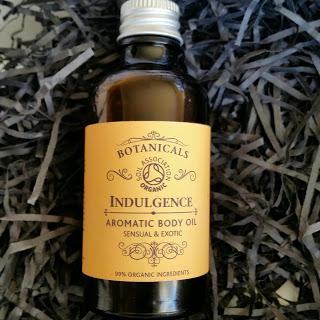 Botanicals Indulgence Body Oil. I am a huge fan of Botanicals and this smells amazing. I am very happy to receive this.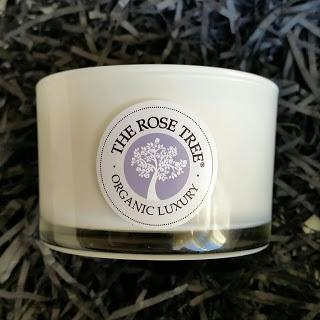 The Rose Tree Luxury Candle (No 1, travel size). I have yet to try anything by The Rose Tree, but their products have been on my wish list for quite some time. The candle smells beautiful. I left my box in my bedroom yesterday and could smell it before I was upstairs - and that is before lighting it.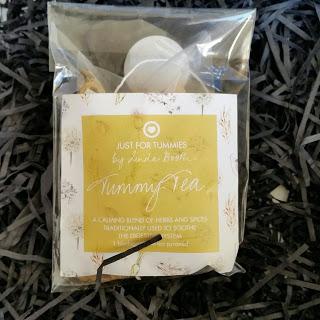 Just For Tummies - Tummy Tea (3 teabags). This is a calming blend to soothe the tummy and to help you sleep. I tried one this morning and enjoyed the liquorice taste.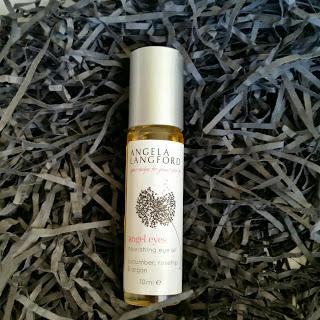 Angela Langford Angel Eyes Nourishing Eye Oil. This is a nourishing blend of argan, rosehip and safflower oil. It feels lovely and refreshing thanks to the addition of cucumber.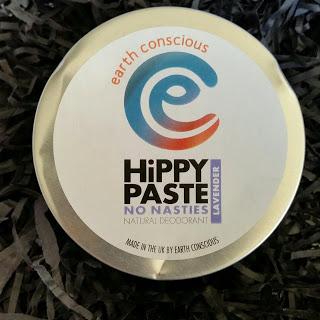 The final item is Hippy Paste Lavender by Conscious. I am hoping that this deodorant will be kinder to my skin than other similar deodorants I have tried. Fingers crossed for this one. I think this box is fantastic value for money. Everything was carefully packaged and I received my order in a few days. Lots of these brands I am familiar with, but I haven't tried any of the products previously. I will use all the items in the box.