I arrived at Dumaguete Airport (IATA: DGT) past eight in the morning via Cebu Pacific Air flight 5J 625 from Manila. Right after the baggage claim was the tourism desk of Negros Oriental. I knew beforehand that the Twin Lakes are found somewhere in Sibulan, which is the same town as the airport, thus I asked them how I could commute from the airport to the lakes. I was given the simple direction to take the multicab outside the airport to San Jose or Tanjay for 15php then ask the driver to drop me off on the road leading to the Twin Lakes. I negotiated with a
habal-habal
(single motorcycle) driver and was initially given the going on rate of 400php for a back and forth trip. I haggled and assured him that I won't take long, so we agreed at 250php.
The dirt road trip going to the lakes is 13.5 km and takes around 35-40 minutes by habal-habal per way. The sign at the highway states that the path is scenic, and scenic it was. We went up a mountain with fresh air and a cooler temperature, so the ride was well worth it. The Twin Lakes Natural Park is maintained by the government, hence they charge a minimal 10php entrance fee for locals and 100php for foreign nationals.
Read more...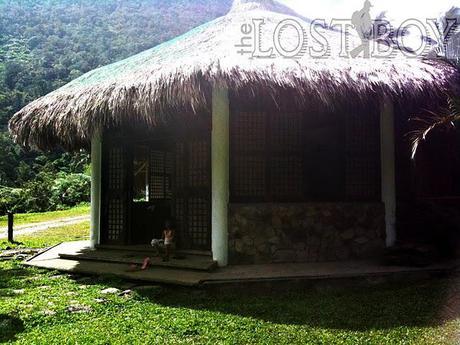 Without much ado, I hopped off the
habal-habal
and took the trail leading to Lake Balinsasayao. I found out that to see Lake Danao, you must rent a kayak or a boat with boatman. As I was alone, I chose to rent the former for only 100php an hour. I left my bag and shoes with the trustworthy locals, whose cooperative owns the boats and kayaks. As I was trying to get on the kayak, I slipped and had half of my body was submerged in water. Good thing, I protected my phone with a pair of board shorts and a plastic bag, so it did not get wet.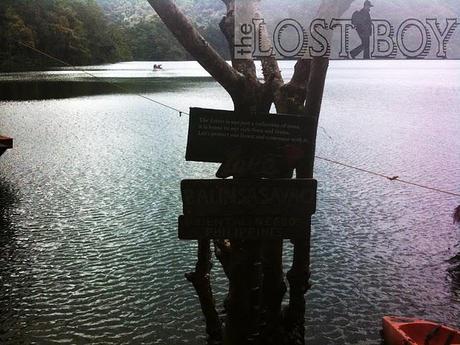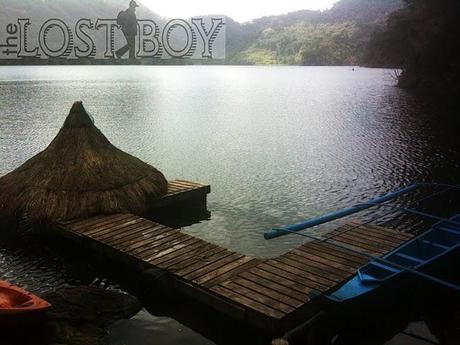 Minutes later, I am already paddling through this stunning natural gem. I felt like I was communing with nature. It was so silent right in the middle of the Lake Balinsasayao, and I stopped paddling to reflect and just appreciate its beauty.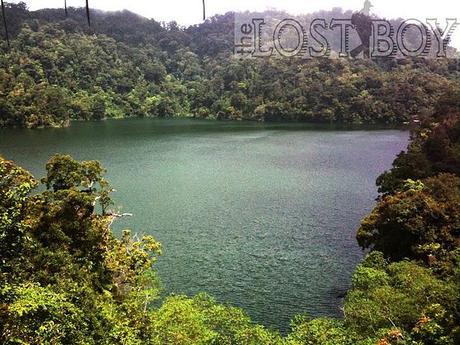 Lake Balinsasayao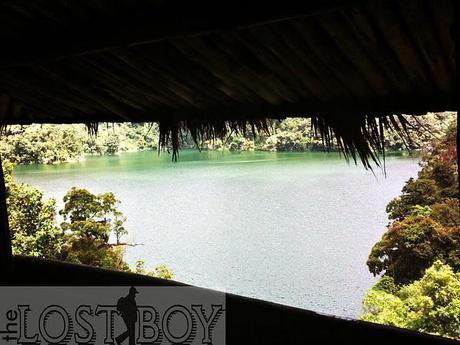 View of Lake Balinsasayao from a Hut
As my arms were starting to get tired, I finally parked my kayak and did a five minute hike upwards to the view deck overlooking the two lakes. The view was so majestic that I just stayed on the hut mesmerized by the views.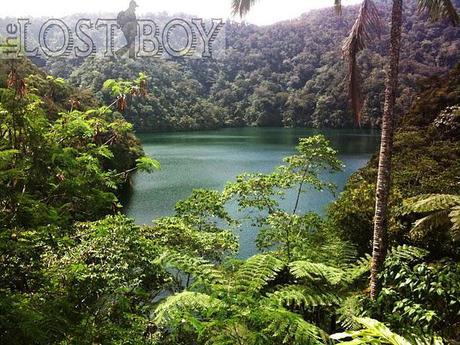 Lake Danao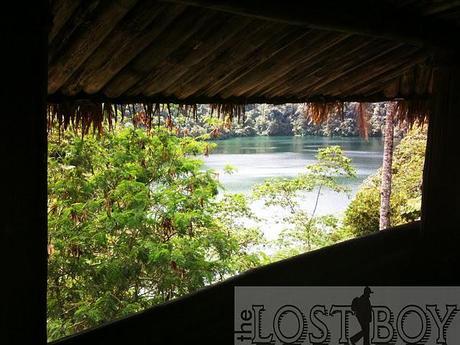 View of Lake Danao from a Hut
I went back to my kayak and reflected some more. This was a different experience--just appreciating the cool breeze and the stillness of the water. I believe the Twin Lakes of Danao and Balinsasayao are best left understated much like a lot of our country's hidden natural gems, so we can commune with nature when the city is just too much.
How to get there:
The Twin Lakes of Danao and Balinsasayao is in the town of Sibulan, Negros Oriental. Dumaguete Airport (IATA: DGT), which is served by Philippine Airlines from Manila and Cebu Pacific Air from Manila and Cebu, is in the same town. While tours can be arranged, best to get there by public transportation, as described above.