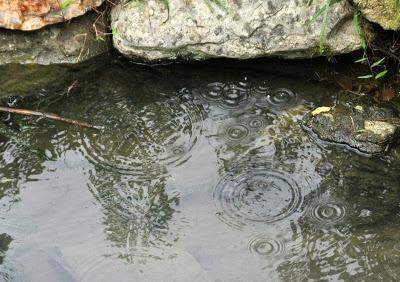 \


Blessed be the glorious rain that fell before the Monday night debate and put us all in a fine mood!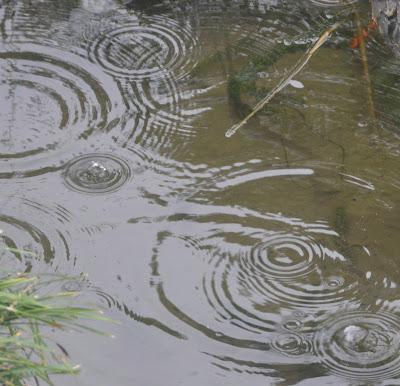 But as for that streamed discussion last night -- well, it wasn't what I was expecting. The nice person at Malaprop's who invited us was blindsided too. It turned out NOT to be an hour of four or five of us discussing the debate (with great wisdom and insight, no doubt,) but two minutes of input from two of our group which was added into a stream of two minuteses from other groups across the country. 
In the group, which turned out to be twelve or maybe fifteen, there were no Trump supporters (this WAS in Asheville and in a flamingly liberal bookstore to boot so not really surprising) and only one Undecided - a lady who was leaning toward Gary Johnson even though she professed to be 'afraid' of DT and felt HRC had won the debate.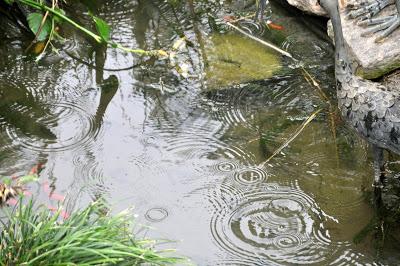 I'm afraid she was ganged up on by the rest of us -- in a fairly polite sort of way -- as we were waiting for our two minutes of fame. What was wrong with HRC? she was asked. The answer, according to 
Ms. Undecided, 
was that HRC was too old. Ms. U said that she herself 
was seventy and
she
couldn't respond to situations quickly, therefore HRC wouldn't be able to either. Also Benghazi, which was, said Ms. U, caused by HRC's improper use of an email server. And finally, and most damning, HRC is a
woman
 and wouldn't command respect in the rest of the world.
At this point, several of us had to exercise great forbearance and luckily it was almost time for the camera to go live. At which point Ms. U was asked if the debate had made her less undecided. A most tenacious, if ill-informed woman, Ms. U said no. Then another woman was given a chance to say she thought HRC did a good job. And that was it.
Kind of an exercise in futility. But I did recognize in one of the participants a woman who had come from the Tampa Tribune, some forty years ago, to interview John and me and write an article about our flight from Tampa back to the land. She lives in Asheville now and remembered the visit and we are planning for her to come out to see how things have changed and how they haven't. 
So that really made it all worthwhile. . . Ms. U., though, I'm still grinding my teeth and shaking my head. . .