Here is a delicious, creamy, healthy vegan recipe - light enough for summer, good enough for any time. I paired it with some baked sesame pretzel flats for dipping.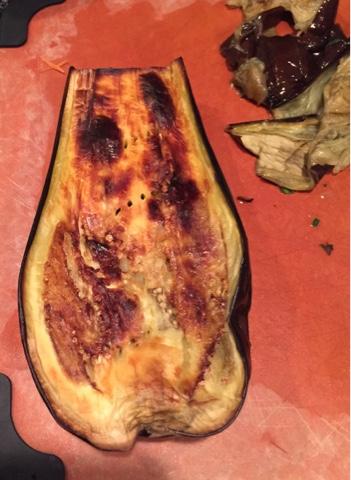 Split one large eggplant lengthwise. Place it in a baking dish, skin side down, and drizzle with olive oil and kosher salt.
Roast at 400 degrees for 30-35 minutes.
Scoop out all of the roasted flesh, discarding the skin, and place it in a blender.
Add 1/3 c tahini, 1 TBSP zatar, and the juice of one lemon.
Purée until smooth. Garnish with chopped parsley and serve!