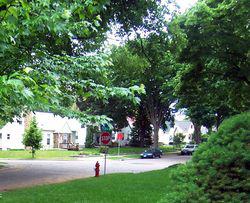 What makes one neighborhood more desireable than another? When TWIN CITIES METRO magazine compiled their ranked list of Twin Cities neighborhoods they decided to use data rather than intuition in coming up with scores to rank their list: housing cost (15%), transit (13%), recreation (13%), safety (12%), schools (10%), arts & culture (10%), diversity (8%), restaurants (6%), retail outlets (5%), food/gas (4%), bars (4%).
It's interesting because the list contains some surprises... and unexpected omissions. But putting cost at the top of the criteria brings reality to the list and helps set a balance between affordability and neighborhood amenities to produce a list of neighborhoods worth considering... hmmm, sounds like setting priorities for choosing a home as well as a neighborhood.
Here is TWIN CITIES METRO magazine's list of the top 30 neighborhoods in Minneapolis, as well as a map that indicates how all 85 neighborhoods scored out of a total possible 100 points. Links are to some related neighborhood posts I have made throughout the years.
Downtown West

Loring Park 
Diamond Lake
Marcy Holmes
Cedar Riverside
Howe (at the heart of the larger Longfellow community)
Seward
Lowry Hill East
Longfellow
CARAG
Elliot Park
North Loop
Hiawatha (home of Minnehaha Falls Park)
Fulton
Tangletown
Wenonah
Lyndale
Prospect Park-East River Road
Field
Minnehaha
Whittier
Hale
Standish
Linden Hills
Windom
Bryn Mawr
Keewaydin
Ericcson
Northrop
Phillips West
Read more at TWIN CITIES METRO... The Top Ten Neighborhoods in Minneapolis... Minneapolis Neighborhoods: The Runners-Up.