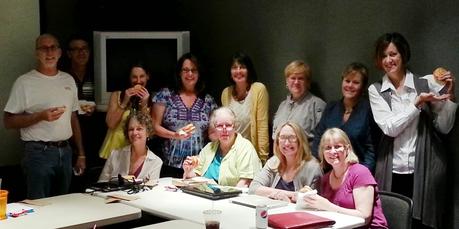 The ten-week writing classes (that's ten once-a-week meetings) that I teach through the Great Smokies Writing Program are always fun. (What, always? Well, almost always.) But occasionally a group comes together that just clicks with a special synergy -- synergy being the interaction of  elements that when combined produce a total effect that is greater than the sum of the individual elements. And there they are, less two who had to miss the final class

.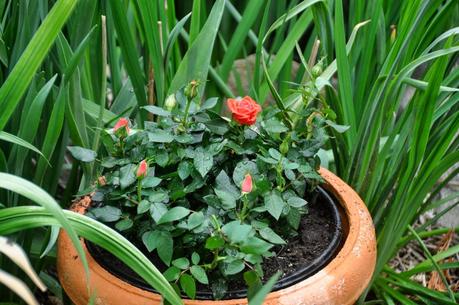 This was a class for beginners -- and though most of them arrived with some ideas and some of them had already made a good start on a novel,  they were all eager to improve on what they had. And very quickly they caught on to the class structure -- read the pages presented and suggest what you think needs improvement.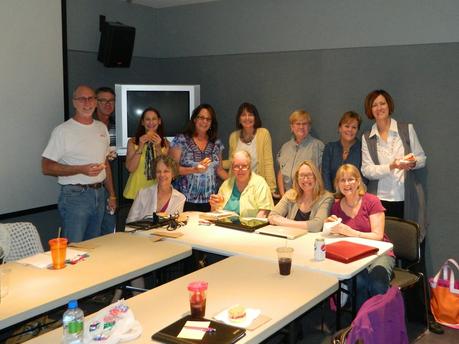 In order to give and receive critique, it really helps to feel comfortable with the group and this group quickly took on the general demeanor of a bunch of rowdy old friends at the pub. Even though there was no drinking.
There was a fair amount of food -- mostly in the writing, alas. One of the works in progress is about a caterer and sumptuous party food was described (ceviche martini, anyone?) Another story dealt with a restaurant -- again, more great food. And there was a mystery about a woman trying to lose weight -- while eating in the LSU cafeteria which, the writer assured me, really does serve amazing Cajun food. I think I gained weight just reading about the gumbo and the etouffe and the pirogues (stuffed squash.)
And about those tomato biscuits -- they cropped up in yet another story and several of the class members had never heard of such a thing.  So the writer (at the suggestion of her husband who really deserves a lot of credit) brought tomato biscuits to our last class. That's what we're holding in these three class pictures -- a big fat biscuit with mayonnaise and a slice of an amazingly delicious tomato.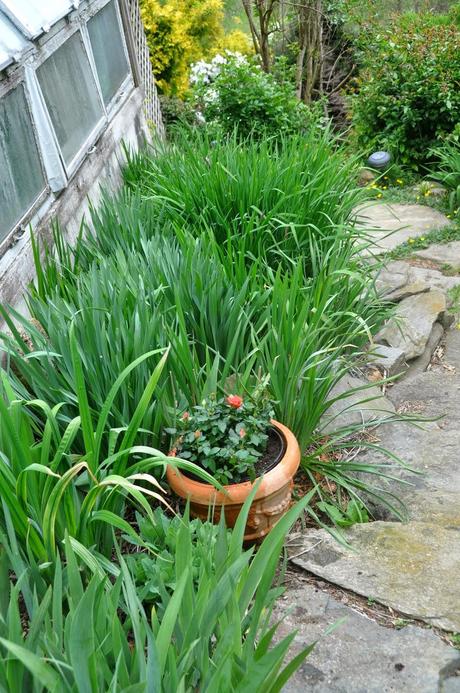 There was a lot of food but the writing was varied in subject matter -- women's lit, a coming of age story, a time travel story, a detective story, relationship stories, kinda chick lit, stories with woo woo (supernatural elements,) and without. And one very steamy scene on a golf course that had our two guys thinking there might be more to women's fiction than they'd thought.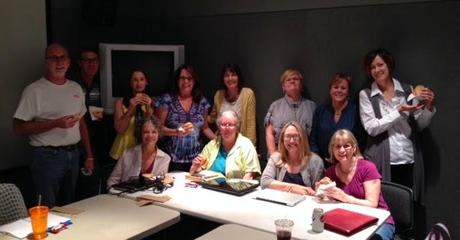 The group wrote settings and dialogues and action scenes and character sketches and query letters and elevator speeches and, by the last class, almost everyone was pretty sure they had a novel underway. They hope to continue meeting as a group now and then -- and I really hope they do-- to take advantage of the synergy thing.
A really great bunch of folks -- and I'd have said it even if they hadn't brought me the pretty rose in the other pictures.
Happy May Day -- and remember to get wet when/if it rains!