Hey blog friends! Happy Sunday. I didn't want to do a boring, same-old breakfast post so I thought I'd tell you all about my new Fuel Belt because I got it, brand new for
$13.50!!!!!!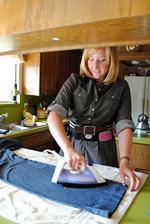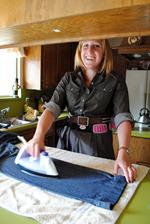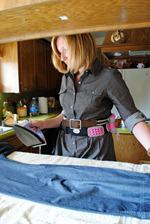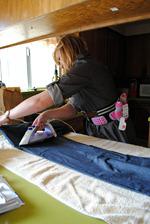 Yes, I'm wearing my PINK Fuel Belt while ironing in my 1950's looking dress.

What can I say? I do it like that.

About a week ago, I was shopping in Marshalls with my Mom. Marshalls is a store where overstock merchandise from stores goes and they sell it for reduced rates, up to 75% off.
Randomly, in the men's section I found this pink Fuel Belt with 2 bottles and little accessory pouch, underneath a shelve filled with reusable water bottles, iPad cases and laptop bags.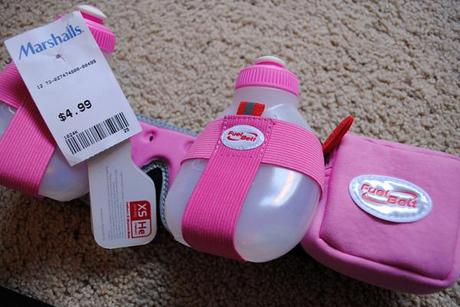 And it was only $5.00! I looked at the size and was was instantly depressed because it was an extra small. But I decided I'd buy it anyways for the bottles and accessory bag. Each bottle and pouch is $9.95 on the site.
Since I'm training for a half marathon in December, I was looking at buying a Fuel Belt anyways and I could get 3 accessories for less than the price of 1 on the website. So it was still a major SCORE.
Then I went online and saw that Fuel Belt made an extender to make any belt any size. Perfect for my predicament!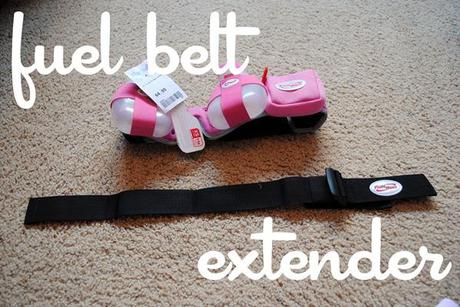 And, after finding the extender on e-bay for $7.50, with free shipping, I got my whole Fuel Belt for $13.50! Can you believe it??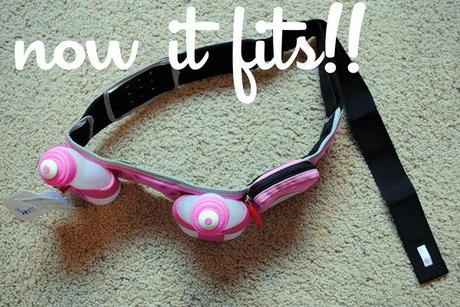 Everyone is different so I didn't know if I'd actually be able to run with this on. I was really relieved to only invest $13.00 instead of ~$50.00 incase I couldn't run with it.
The extender is perfect, but even with it pulled as tight as it will go, it's a little big. I went on my first run with it yesterday to see if I liked it.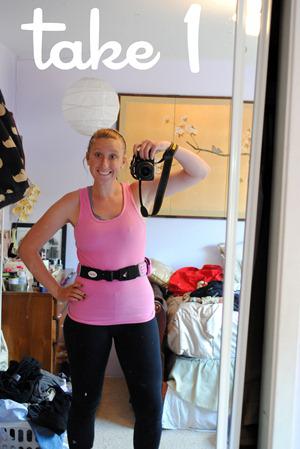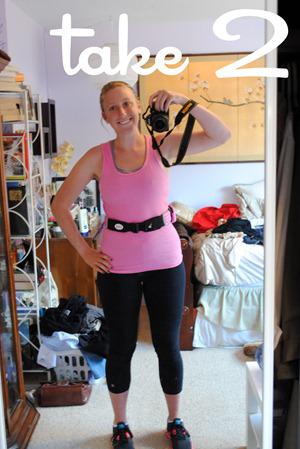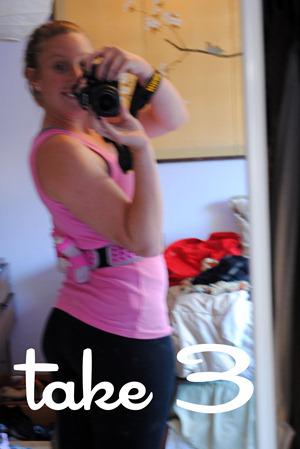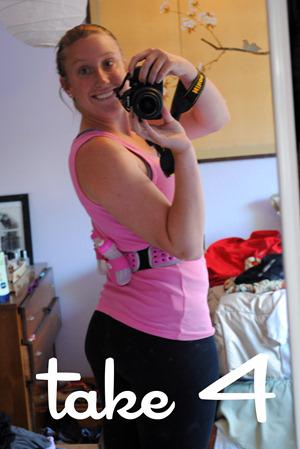 Yesterday I did 4 miles. I filled the water bottles with water so I'd get the full effect. Then half way trough the run I squirted out some of the water in both bottles so I could run with them sloshing around a little bit.
I didn't hate it, but I didn't love it either. I guess I was neutral. I think any running accessory needs a little getting used to. The good news is that I didn't hate it. I'm thinking the Fuel Belt will probably work out after I run a few more times with it.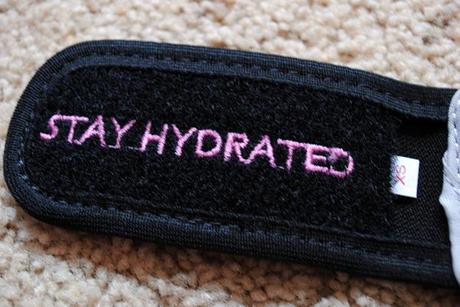 Question
What is your best running/workout find?