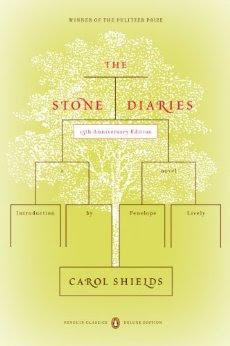 A friend passed this book on to me several years ago and it got shelved before I ever read it. But I've read it now and am tempted to turn back to the beginning and read it again this very minute. 
It's a wonderful multi-layered evocation of a woman's life that explores all the people who have been important to her,  rambling down byways in narrative, dialogue, letters, and lists to tell us more about her family and others whose lives touched hers.
It's just my cup of tea. I find that when I write, I keep realizing that even very minor characters must have their own backstories and I have to restrain myself from getting too far afield.
Shields' novel not only reminds us that everyone has a story but it also reminds us that we can never know another person fully -- there is always more. She suggests too that we may not even know ourselves as well as we think.
She uses this bit of a poem as an epigraph -- and it's perfect.
 nothing she did
              or said
              was quite
              what she meant
              but still her life 
              could be called a monument
              shaped in a slant
              of available light
             and set to the movement
             of possible music
                                                 from "the Grandmother Cycle"
                                                    by Judith Downing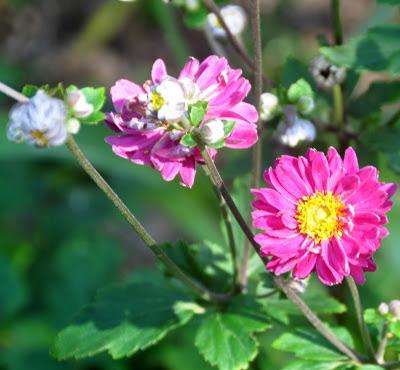 Oh, and it won the Pulitzer Prize and the National Book Critics Circle Award.
This is such a good novel, so rich in description and so full of love for the characters. Even, perhaps, for the overbearing mother-in-law to be who invites the daughter-in-law to be for a nice little private luncheon, so she can give her a few tips on how to behave, since the young woman's mother died at her birth and she hasn't had a mother to tell her these things. 
Important things like saying 'death' instead of 'passing away;'' always turning the knife blade in at a place setting;' the importance of giving her husband Grape Nuts for breakfast so he will  stay regular; never serve tomato juice at breakfast; white shoes are worn only between Memorial Day and Labor Day; never use a bidet in a foreign hotel.
This is such a fine novel. I can't recommend it highly enough.