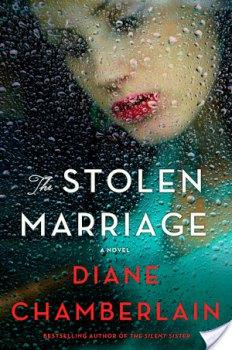 The Stolen Marriage by Diane Chamberlain
Published by St. Martin's Press on October 3rd 2017
Genres: Contemporary Women, Fiction, General, Historical, Mystery & Detective
Pages: 384
Goodreads



Steeped in history and filled with heart-wrenching twists, The Stolen Marriage is an emotionally captivating novel of secrets, betrayals, prejudice, and forgiveness. It showcases Diane Chamberlain at the top of her talent.One mistake, one fateful night, and Tess DeMello's life is changed forever. It is 1944. Pregnant, alone, and riddled with guilt, twenty-three-year-old Tess DeMello abruptly gives up her budding career as a nurse and ends her engagement to the love of her life, unable to live a lie. Instead, she turns to the baby's father for help and agrees to marry him, moving to the small, rural town of Hickory, North Carolina. Tess's new husband, Henry Kraft, is a secretive man who often stays out all night, hides money from his new wife, and shows her no affection. Tess quickly realizes she's trapped in a strange and loveless marriage with no way out.

The people of Hickory love and respect Henry but see Tess as an outsider, treating her with suspicion and disdain. When one of the town's golden girls dies in a terrible accident, everyone holds Tess responsible. But Henry keeps his secrets even closer now, though it seems that everyone knows something about him that Tess does not.

When a sudden polio epidemic strikes Hickory, the townspeople band together to build a polio hospital. Tess knows she is needed and defies Henry's wishes to begin working at there. Through this work, she begins to find purpose and meaning. Yet at home, Henry's actions grow more alarming by the day. As Tess works to save the lives of her patients, can she untangle the truth behind her husband's mysterious behavior and find the love—and the life—she was meant to have?
As part of the NetGalley community, I often have an opportunity to read books before they are released to the public.  My family will tell you this:  Diane Chamberlain is one of my favorite authors. When I saw this book, The Stolen Marriage, available, I was very excited to read it even though I'm not always a big fan of historical fiction.  I knew that if there was a time when I'd like that genre, the book would have to be written by Ms. Chamberlain!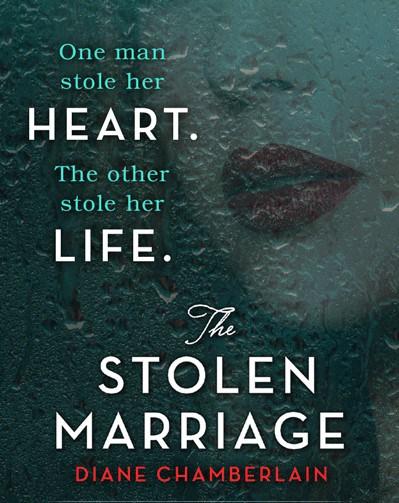 The Stolen Marriage is a story is set in the 1940's in Baltimore, Maryland.  The storyline itself revolves around three major issues of the era: an out-of-wedlock pregnancy, the laws prohibiting interracial marriage, and the epidemic of infantile paralysis known as polio.
Tess and Vincent have grown up in the same neighborhood and are slated to be married and their families are thrilled. Vincent has become a medical doctor and Tess is studying to be a nurse. when Vincent leaves town to volunteer in Chicago, Tess begins to question whether or not Vincent will come back for her.  She goes out with a friend one night, drinks too much, and ends up pregnant, which causes her to cancel her engagement to Vincent.  Furniture man, Hank Kraft marries her and moves to her Hickory, North Carolina where she alone and unhappy. Hank has no desire to be with Tess even though he made her pregnant.  Hank also has a lot of secrets and even worse, his family does not welcome Tess.  They believe she has stolen the marriage that Hank was slated to have with a local woman. 
The Stolen Marriage is a compelling story about heartache, regrets and deception, as well as a story about strength, and redemption. Diane Chamberlain is an excellent author and I enjoyed the development of the characters and the flow of the story.  Ms. Chamberlain's tightly-woven plot kept me turning pages from beginning to end!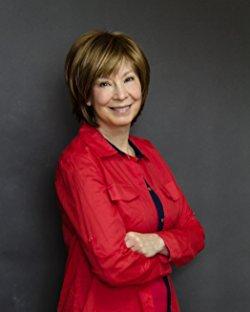 ABOUT THE AUTHOR:  Diane Chamberlain is the New York Times, USA Today and Sunday Times bestselling author of 25 novels published in more than twenty languages. Some of her most popular books include Necessary Lies, The Silent Sister, The Secret Life of CeeCee Wilkes, and The Keeper of the Light Trilogy. Diane likes to write complex stories about relationships between men and women, parents and children, brothers and sisters, and friends. Although the thematic focus of her books often revolves around family, love, compassion and forgiveness, her stories usually feature a combination of drama, mystery, secrets and intrigue. Diane's background in psychology has given her a keen interest in understanding the way people tick, as well as the background necessary to create her realistic characters.
Diane was born and raised in Plainfield, New Jersey and spent her summers at the Jersey Shore. She also lived for many years in San Diego and northern Virginia before making North Carolina her home.
Diane received her bachelor's and master's degrees in clinical social work from San Diego State University. Prior to her writing career, Diane worked in hospitals in San Diego and Washington, D.C. before opening a private psychotherapy practice in Alexandria Virginia specializing in adolescents. All the while Diane was writing on the side. Her first book, Private Relations was published in 1989 and it earned the RITA award for Best Single Title Contemporary Novel. 
Diane lives with her partner, photographer John Pagliuca, and her sheltie, Cole. She has three stepdaughters, two sons-in-law, and four grandchildren. She's currently at work on her next novel.  Please visit Diane's website dianechamberlain.com for more information on her newest novel, The Stolen Marriage, and a complete list of her books. 
I received a complimentary digital copy of this book from St. Martin's Press through NetGalley in exchange for my review.  I would like to thank St Martin's Press for allowing me the opportunity to participate, read and review this book. My views are my own and are in no way influenced by anyone else!

~ ~ ~ ~ ~ ~ ~ ~ ~ ~ ~ ~ ~ ~ ~ ~ ~ ~

It would be great if you would stay connected with me!! You can follow me on Twitter @DebiL1611, like me on Facebook at 2014 and Beyond, circle me on Google+, follow me on Tumblr, Instagram and Bloglovin', subscribe on YouTube, or connect with me on LinkedIn and Pinterest.

Please make sure to visit my homepage and subscribe to my blog for more great posts on running, fitness and lifestyle topics as well as food, product, music and book reviews, and more!