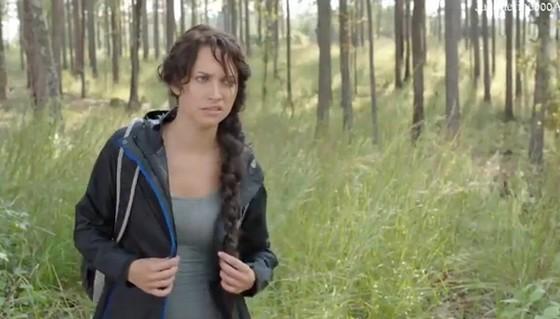 Starving Games is the parody movie for The Hunger Games. Now you see where it got the name, right? Film was made by the same team who brought you Vampires Suck and Meet the Spartans.
First trailer looks pretty hilarious. Shows some references for some popular stuff like Angry Birds, Avatar, Avengers, and they even kills PSY for dancing Gangnam Style (that was my favorite part). There's more but I don't wanna ruin all the fun. Check out the trailer and see for yourself.
Maiara Walsh plays the main role in the film. Funny thing is that she actually said to have auditioned for the main role in the original film. Looks like she will do a great job making fun of it in this one. Rest of the cast includes Lauren Bowles, Alexandria Deberry, Brant Daugherty and many others. Official release dates for the movie hasn't been revealed yet. I will let you know as soon I know.
Email This
BlogThis!
Share to Twitter
Share to Facebook